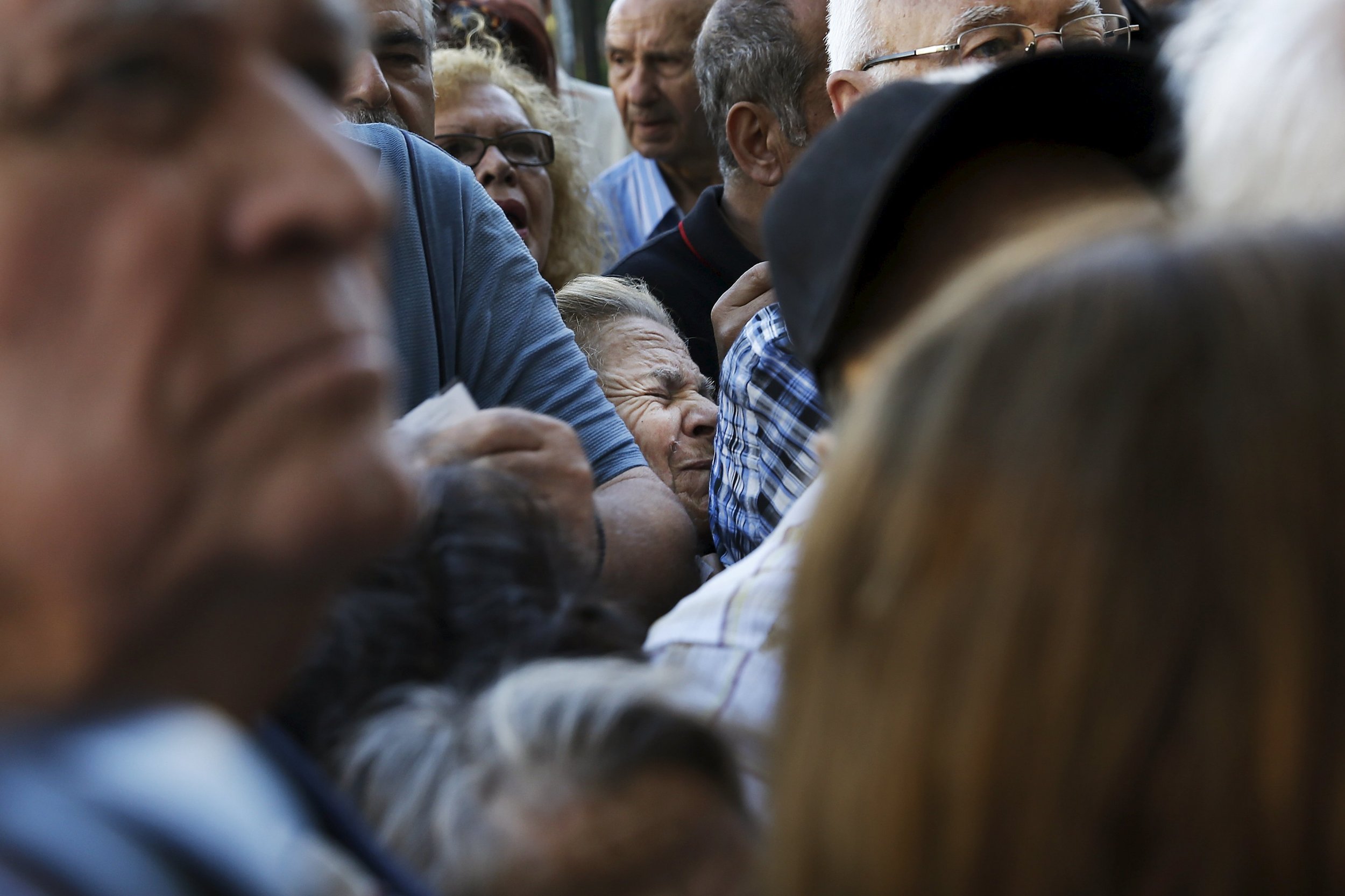 ATHENS (Reuters) - A majority of Greeks would vote 'No' to the terms of a proposed bailout deal by foreign lenders but the lead narrowed significantly after banks were closed this week, according to an opinion poll published on Wednesday.
The poll, conducted between June 28-30 and published in the Efimerida ton Syntakton newspaper, showed 54 percent of those planning to vote in Sunday's referendum would oppose the bailout against 33 percent in favor.
However, a breakdown of results between those polled before and after Sunday's decision to close the banks and impose capital controls showed the gap narrowing.
Of those polled before the announcement of the bank closures, 57 percent said they would vote No against 30 percent for who would vote Yes. Of those polled after, the No's were at 46 percent against 37 percent for Yes.
The poll showed support for 'No' strongest among voters of the ruling leftist Syriza party (77 percent), the far-right Golden Dawn party (80 percent) and the Communist KKE (57 percent).
Support for 'Yes' was strongest among voters of the center-right New Democracy (65 percent), the pro-European centrist To Potami (68 percent) and the center-left Pasok (65 percent).
The poll, by the ProRata institute, showed 86 percent of those surveyed planned to vote, with 50 percent backing Prime Minister Alexis Tsipras' decision to hold a referendum with 38 percent against.
No votes were strongest among the unemployed (62 percent), and more No votes than Yes were polled in all categories classified, comprising entrepreneurs, the self-employed, public and private sector pensioners and employees and housewives.