No, The Weeknd's 'King of the Fall' Isn't a New Song But You Can Finally Listen to It
The Weeknd fans rejoice—the singer has finally uploaded the track "King of the Fall" on streaming platforms on Friday.
As true cult of Abel Tesfaye followers know, the song is nothing new. Much of the excitement generating around the track on social media following its release was from happy campers who simply haven't heard it in forever.
The Weeknd first dropped the song as a stand-alone back in 2014, leading up to his tour of the same name. However, it was later removed from streaming services. In 2018, an unauthorized account re-loaded it on to Spotify, but it was taken down once the powers that be caught wind. It's unclear why the song was initially available then removed, re-added and removed again—the availability of music on streaming platforms like Spotify and Apple Music is typically determined by the artists and their label.
Nonetheless, Weeknd fans were thrilled to learn they would, once again, be able to listen to the five-minute track.
"OH MY GOD OH MY GOD OH MY GOD," one ecstatic Twitter user wrote.
"ONLY REAL ONES WAS BUMPING THIS ON SOUND CLOUD," another fan wrote.
The release of "King of the Fall" comes after The Weeknd treated fans to a few tracks from the vault over the summer. While celebrating his 2013 Kiss Land album finally breaking the top of the charts—seven years after its release—The Weeknd shared a few songs that didn't make the cut for the album's final tracklist.
The Grammy winner dropped the songs on a special thank you episode of his Apple Music radio show, "Memento Mori" in August. The releases included a remix of Lana Del Rey's song "Money Power Glory, " which was featured on her third studio album Ultraviolence in 2014. The Weeknd also shared a demo of "One of Those Nights," which was included on the deluxe version of Juicy J's 2013 Stay Trippy album along with songs like "Another One of Me," "Angel Face," "For Your Eyes" and "Heavenly Creatures."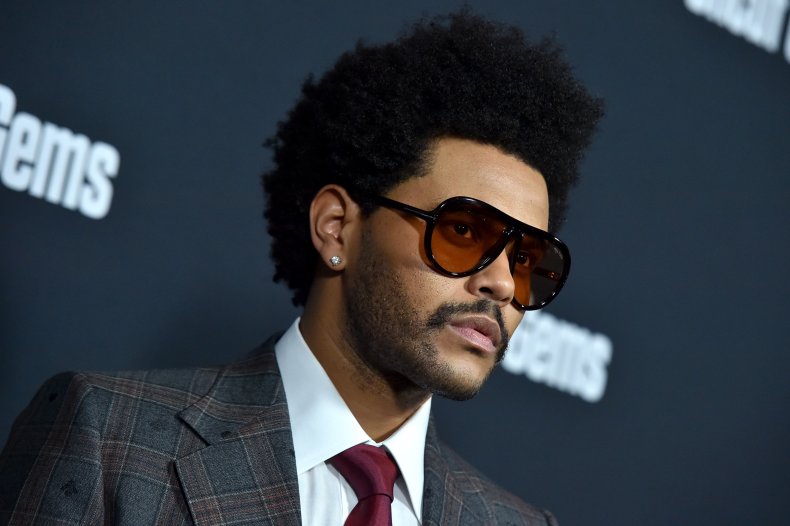 "Memento mori ep9 kiss land edition special thank you episode to the fans for showing so much love to kiss land this week. A collection of records that inspired the universe and a few songs and ideas that didn't make the album," The Weeknd tweeted at the time.
While most of the Canadian singer's fans have enjoyed having access to the unreleased music, some of his longtime followers who had MP3s of old songs ripped from SoundCloud and other old school music downloading apps were hoping to keep some of the theses classic gems for themselves.
"NOOOOO don't make him release more unreleased songs that's for true co," one Twitter user wrote.