No, You Can't Get Fries With That: Drive-Thru Soda Shop Video Baffles Many
A woman's viral video showing a popular soda drive-thru chain in Utah called Swig has viewers baffled.
Bekah Seupule, or @bekahseupule, uploaded the video to TikTok, where it received more than 848,000 views and 1,200 comments since Tuesday, with many users questioning why the drive-thrus exist if they are serving only soda.
"Are drive-thru soda shops a thing in your state??? Or is this just a Utah thing?" the caption of the video read.
In the video, Seupule explains that these soda drive-thrus are common around Utah. She said that in her city alone, there are five different types of soda drive-thrus.
Seupule showed her car going through the drive-thru and showed the menu for the chain. The board advertised hot chocolate drinks, boba, various small snacks including cookies and pretzel bites, refreshers and more than 16 soda flavors.
This specific chain offers five size options, all the way up to 44 ounces.
"This is Swig, my favorite one," Seupule said. "They have all different soda mix-ins and lemonades, super, super good."
Swig was created by a Utah woman who was brainstorming various business ideas with her husband. Both agreed a drive-thru drink shop was a unique idea, and the chain was born in 2010.
Nicole Tanner, the creator of Swig, told Newsweek the idea came from her love of Diet Coke and pebble ice and her frustration waiting behind people with long food orders at drive-thrus.
"Let's go back to, I guess, how it started," Tanner said. "It was just the love of a good Diet Coke basically, in that good pebble ice, and nothing really existed out there like it. You either had to serve food along with your beverage—there just wasn't drive-thru drinks."
She said when she moved from Colorado to Utah she got the idea to create a drive-thru without the food.
"I am a mom of five kids and [have] to go into a gas station to get my fountain drink or to wait in line behind somebody ordering food at Sonic or McDonald's," she said.
Now, soda drive-thrus are popping up around the United States, including in Idaho, Arizona and Nevada—an area sometimes referred to as the Mormon Corridor. Other soda drive-thrus have started to pop up along the East Coast as well, with chains in Florida and South Carolina.
The New York Times reported that Swig plans to open 10 to 15 shops a year and that in two or three years the company hopes to have more than 200 stores across the United States.
Seupule pulled up to the drive-thru window and showed various posters promoting free Swig for a year and chocolate whoopie pies.
"Today I got a mango breeze, a 44-ouncer because I was feelin' it," she said. "It has sparkling water, mango chunks, coconut, some other stuff. Honestly, it's pure magic."
She also recommended people get sparkling water to ensure it has carbonation. She showed her sister-in-law's drink as well and said the two split a pink sugar cookie—for which she claims Swig is famous.
"So basically Utah is crazy and we love our soda," Seupule said.
Seupule's video amassed more than 1,200 comments in one day, many from viewers claiming they had never heard of such a thing.
"JUST for soda? Interesting!" one user commented. "Definitely none in New England."
"So it's like sonic but without food," another user wrote.
Some mentioned that they had a chain in Idaho called Sodalicious and another chain called Hungry In Vegas also commented on Seupule's video.
Other users suggested that Utah probably has an influx of soda drive-thrus because of the heavy Mormon population.
"Is it like that in Utah because there is a heavy Mormon population and they don't drink caffeine?" one user asked in the comments.
Another user replied that in Mormon scripture, it says "strong drinks" such as alcohol or "hot drinks" such as coffee as "not good."
"Caffeinated soda isn't prohibited under church doctrine so I think soda is something members tend to drink a lot like coffee for others," the user wrote.
But Tanner said that although the sodas are popular among the Mormon population, Swig was not created with them in mind specifically.
"I see where people are coming from, though," she said. "That's where we get our caffeine if we are LDS or Mormon, but I don't think that's the case."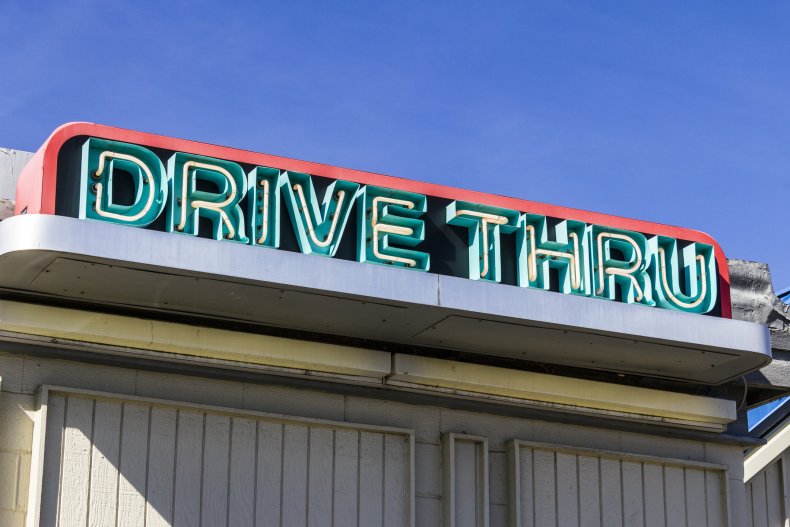 Update 03/14/22, 10:01 a.m. ET: This story has been updated with comments from Nicole Tanner.