NOAA: America's Next-gen Weather Satellite Suffers 'Serious' Malfunction Less Than 3 Months After Launch
In March, the U.S. National Oceanic and Atmospheric Administration (NOAA) launched an advanced new weather satellite known as GOES-17. But before its official operations have even begun, the spacecraft has already suffered a serious malfunction.
According to the NOAA, a problem occurred with the satellite's most important instrument—the Advanced Baseline Imager (ABI)—which is designed to collect data on Earth's weather, climate and environment by taking images at different wavelengths (including the visible spectrum).
It appears that the ABI's infrared sensors are not being cooled properly—an issue officials think will take several months to resolve.
"A team of experts from NOAA, NASA, the ABI contractor team and others from industry are thoroughly and aggressively investigating this issue and looking at several options to correct the problem that we're having," Steve Volz, director of NOAA's satellite and information service, told reporters in a press call.
The problem was discovered three weeks ago, midway through a period of routine testing, the agency said. For its precision infrared sensors to function properly, they have to be actively cooled to around minus 350 °F. But currently, the system is only able to produce that temperature for around 12 hours a day, meaning its monitoring capabilities are reduced—although not entirely disabled.
"We are getting degraded performance on infrared and near-infrared channels, not zero performance, but degraded," Volz said. "We can still have a highly capable functioning spacecraft and mission even under the current operating conditions that we're seeing in the initial test period."
Officials were also keen to stress that the problem will not affect weather-forecasting abilities, as three other GOES satellites are currently in operation and functioning effectively.
However, the cooling problems will still come as a blow to the NOAA. GOES-17 forms part an $11 billion project to revolutionize the U.S.'s weather and environmental forecasting abilities, that also involves GOES-16 (which is already in orbit) and the upcoming GOES-18. Replacing older satellites is crucial to make sure there is never a gap in global coverage.
Among the GOES satellites' duties is the tracking of atmospheric events, such as hurricanes and lightning strikes, ground-based phenomena, like volcanic eruptions and wildfires, and space weather events, like solar flares.
GOES-16 is currently monitoring the Atlantic and the East Coast and has already proven its worth with its unprecedented images of hurricanes Harvey, Irma and Maria. GOES-17, meanwhile, was set to provide coverage for the Pacific and west of the country.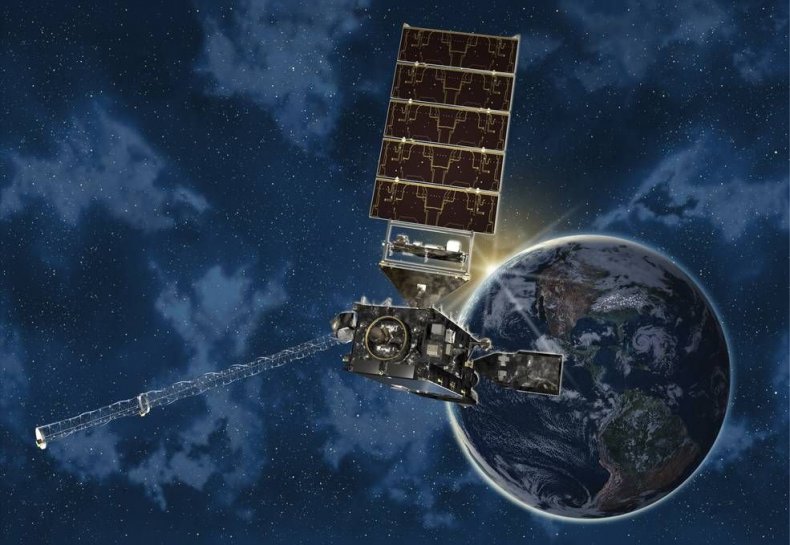 Should efforts to fix GOES-17 prove unsuccessful, the agency will have to find ways to make the most of its remaining operating abilities.
"If efforts to restore the cooling system are unsuccessful, alternative concepts and modes will be considered to maximize the operational utility of the [Advanced Baseline Imager]," according to a statement.
There is also the possibility that the launch of GOES-18, which was due in 2020, will have to be brought forward.