NOAA Climate Data Taken Offline During Government Shutdown
The National Oceanic and Atmospheric Administration Internet page displaying climate data has been taken offline during the government shutdown.
The website for the National Climatic Data Center redirected to "https://governmentshutdown.noaa.gov" and showed a message that read: "The website you are trying to access is not available at this time due to a lapse in appropriation. NOAA.gov and specific NOAA websites necessary to protect lives and property are operational and will be maintained during this partial closure of the U.S. Government."
"As noted, a number of NOAA's websites were taken offline per the existing plan to implement the lapse in appropriations as was also the case in 2013," a NOAA spokesperson told Newsweek. "NOAA is conducting a review of its websites that are currently offline to determine if there are factors that may allow them to resume operations."
An agency spokesperson told The Hill, "A number of the NOAA websites are not maintained during the lapse in appropriations and are redirected to the page you reference. I am unable to comment on the number of pages across the agency that are currently redirected."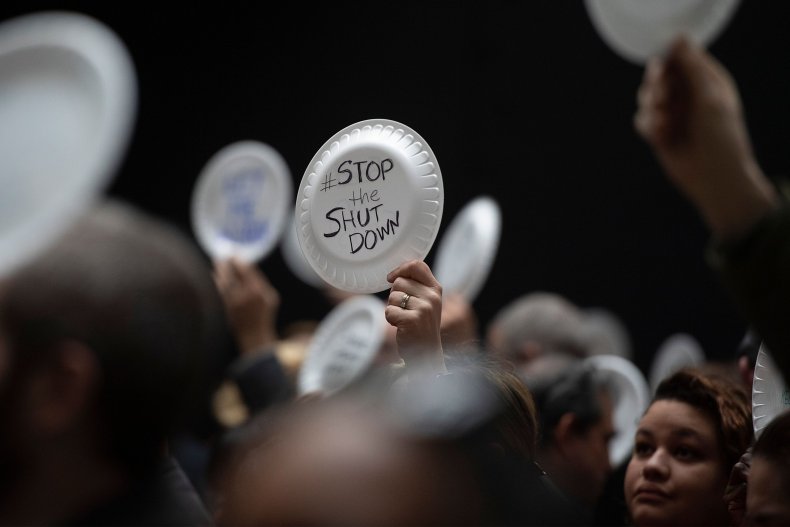 The government shutdown has affected a range of government websites, The Washington Post reported last week.
Security certificates for federal websites are expiring, meaning that large browsers including Mozilla Firefox and Google Chrome will prevent people from visiting pages. British Internet security firm Netcraft said that between 80 and over 130 certificates, including those for pages from the FAA and USDA, had been impacted.
On Tuesday, the Department of Homeland Security issued a warning about web security. The agency cautioned that it was "tracking a series of incidents involving Domain Name System (DNS) infrastructure tampering."
It directed that agencies audit DNS records, change DNS passwords, implement "multi-factor authentication (MFA) for all accounts on systems that can make changes to your agency's DNS records" and monitor certificate transparency logs.
The Cybersecurity and Infrastructure Security Agency is among the departments that is short-staffed during the shutdown, which is now in its 33rd day, according to NPR. The outlet reported on Sunday that the agency has 2,000 employees on hand instead of its usual 3,500.
Suzanne Spaulding, the former cybersecurity and infrastructure security undersecretary at the Department of Homeland Security, warned about the threats during the shutdown.
"With each passing day, the impact of the government shutdown on our nation's security grows. Meanwhile, our adversaries are not missing a beat and the daily attacks on our systems continue," she told BBC News. "Cyber-security is hard enough with a full team. Operating at less than half strength means we are losing ground against our adversaries."
Some 800,000 federal workers are not being paid as the government remains shut down over President Donald Trump's demand for $5.7 billion in border wall funding. With the impact of the shutdown mounting, White House economic adviser Kevin Hassett said on Wednesday that, if the shutdown continues throughout the first three months of the year, the economy might not grow in the first quarter of 2019.
This article has been updated to include a comment from a NOAA spokesperson.