NOAA Issues Alert That Could Mean Atlantic Hurricane Season Will Get Even Worse
The National Oceanic and Atmospheric Administration (NOAA) has issued an advisory which could mean that this year's record-breaking Atlantic hurricane season is about to get even worse.
The agency's Climate Prediction Center said on Thursday that "La Niña conditions are present" and there is around a 75 percent chance they will continue throughout the Northern Hemisphere winter.
"La Niña"—meaning "little girl" in Spanish—is a periodic climate pattern characterized by cooling of the sea surface in the equatorial central and eastern Pacific Ocean.
This phenomenon has several knock-on effects for the global climate, including that of the United States, with significant implications for tropical storm formation in the Atlantic Basin.
"[La Niña] tends to reduce wind shear, normally hostile to hurricanes, over the Caribbean Sea," and Atlantic Basin, Jonathan Erdman, Senior Digital Meteorologist at The Weather Company, told Newsweek.
Wind shear is the change in wind speed and/or direction with height into the atmosphere—a weakening of which can increase hurricane activity in the Basin, enabling storms to develop and intensify, Mike Halpert, deputy director of the Climate Prediction Center (CPC,) said in a statement.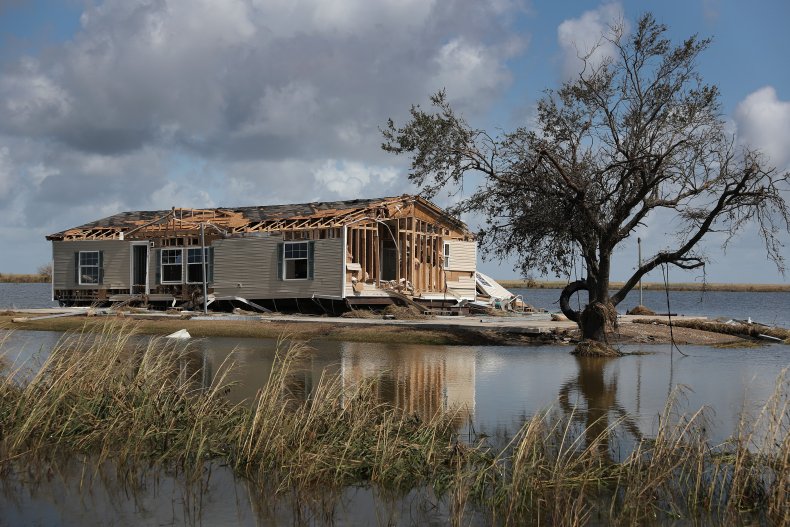 In August, the CPC issued its updated hurricane season outlook, which predicted there would be between 19 and 25 named storms in the Atlantic this year. This forecast for an "extremely active" season took into account the trend towards La Niña conditions in the subsequent months.
Now, the climate pattern has been confirmed, given the below-average sea surface temperatures extending across the central and eastern equatorial Pacific.
This year's Atlantic hurricane season has already set a blistering pace, with 17 named tropical storms having formed already—far higher than normal for this time of year. The average number of named storms in a season is around 12.
It is likely that we will see several more named storms before the season ends, given that we have only just reached its meteorological peak and the fact that the October-November period is typically active.
In terms of its other effects on the United States, La Niña typically brings above-average precipitation and colder-than-average temperatures to northern sections of the country during the winter. At the same time, it usually brings below-average precipitation and above-average temperatures to the South.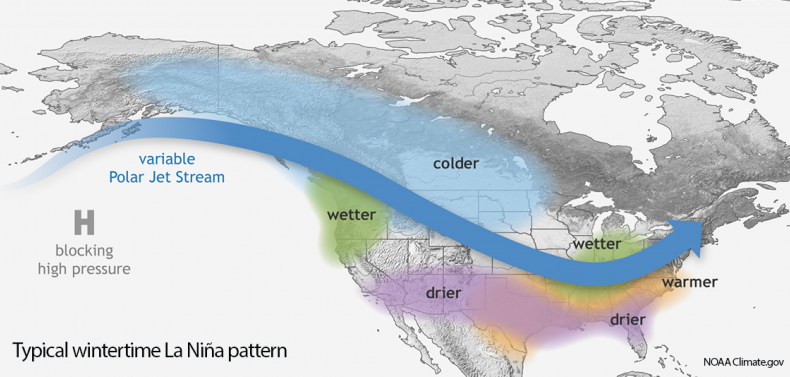 Notably, the phenomenon could increase the fire risk in the southwest, where blazes are currently raging across swathes of California.
"We're already in a bad position, and La Niña puts us in a situation where fire-weather conditions persist into November and possibly even December," Ryan Truchelut, president of Weather Tiger LLC, told Bloomberg. "It is exacerbating existing heat and drought issues."
The La Niña climate pattern does not appear every year. In fact, the last time it occurred was during the winter of 2017-2018.