Noah's Bark: 64 Hurricane Florence Cats and Dogs Rescued by Animal Lover in School Bus
A Tennessee trucker has been branded a hero after driving into the path of Hurricane Florence in a yellow school bus last week to evacuate dozens of animals.
Tony Alsup, 51, of Greenback, said he was on a mission to save "the leftovers" from shelters in four South Carolina towns: North Myrtle Beach, Dillon, Georgetown and Orangeburg. In total, he picked up 53 dogs and 11 cats before the weather turned, the Greenville News reported.
Under the banner of Emergency Animal Rescue and Shelter, Alsup posted some images to social media showing the bus filled with animal cages. The pets were transported to a shelter in Foley, Alabama, and from there were spread out across other facilities and listed for adoption.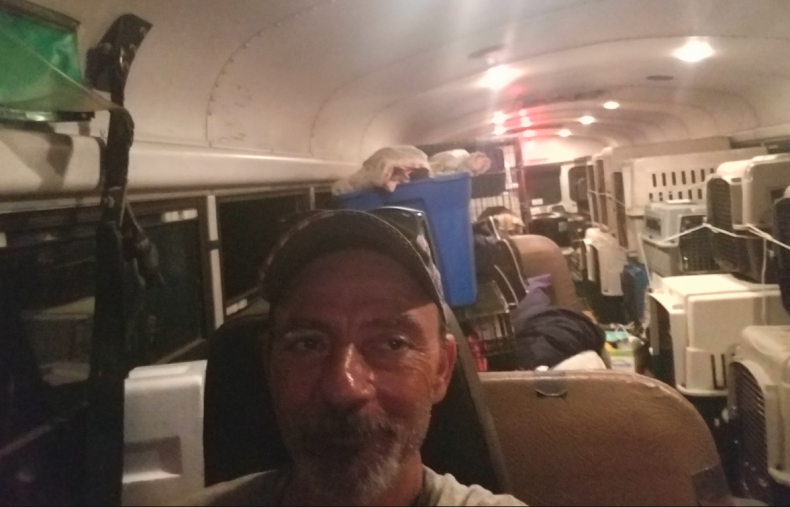 "It's so easy for people to adopt the small pets and the cuties and the cuddly," Alsup said. "We take on the ones that deserve a chance even though they are big and a little ugly. But I love big dogs, and we find places for them." Florence, which hit the east coast late last week, was later downgraded to a tropical depression. CBS News listed the death toll at 32 as of Monday.
Alsup said he had worked to save animals in other disaster zones, including Puerto Rico and Florida. He said the bus enterprise had started during last year's Hurricane Harvey.
"It's all true—Tony swooped in at 4 a.m. Wednesday morning to pick up our 'leftovers' - the dogs with blocky heads, the ones with heartworm," South Carolina's Saint Frances Animal Center wrote in a Facebook update this week. "The ones no one else will ever take. And he got them to safety. Not the most conventional evacuation, but surely the one with the most heart."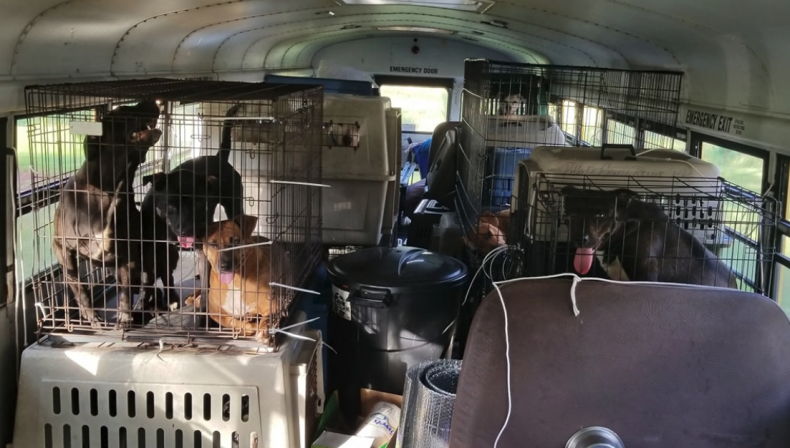 Commenters under the post appreciated Alsup's work. "You are a hero," one user said. "Thank you for showing such kindness to these animals who surely would have perished without you."
On Sunday, the trucker said he was traveling to Lumberton, North Carolina, which has been hit with significant flooding. "We are trying to get people and pets out of the way," he noted in a Facebook video. "It is better to be safe than sorry. Don't be somebody who thinks it's better to be lucky than safe. You know, just get out of the way. We are trying to establish a staging area."