And the Nobel Peace Prize Goes to… Donald Trump?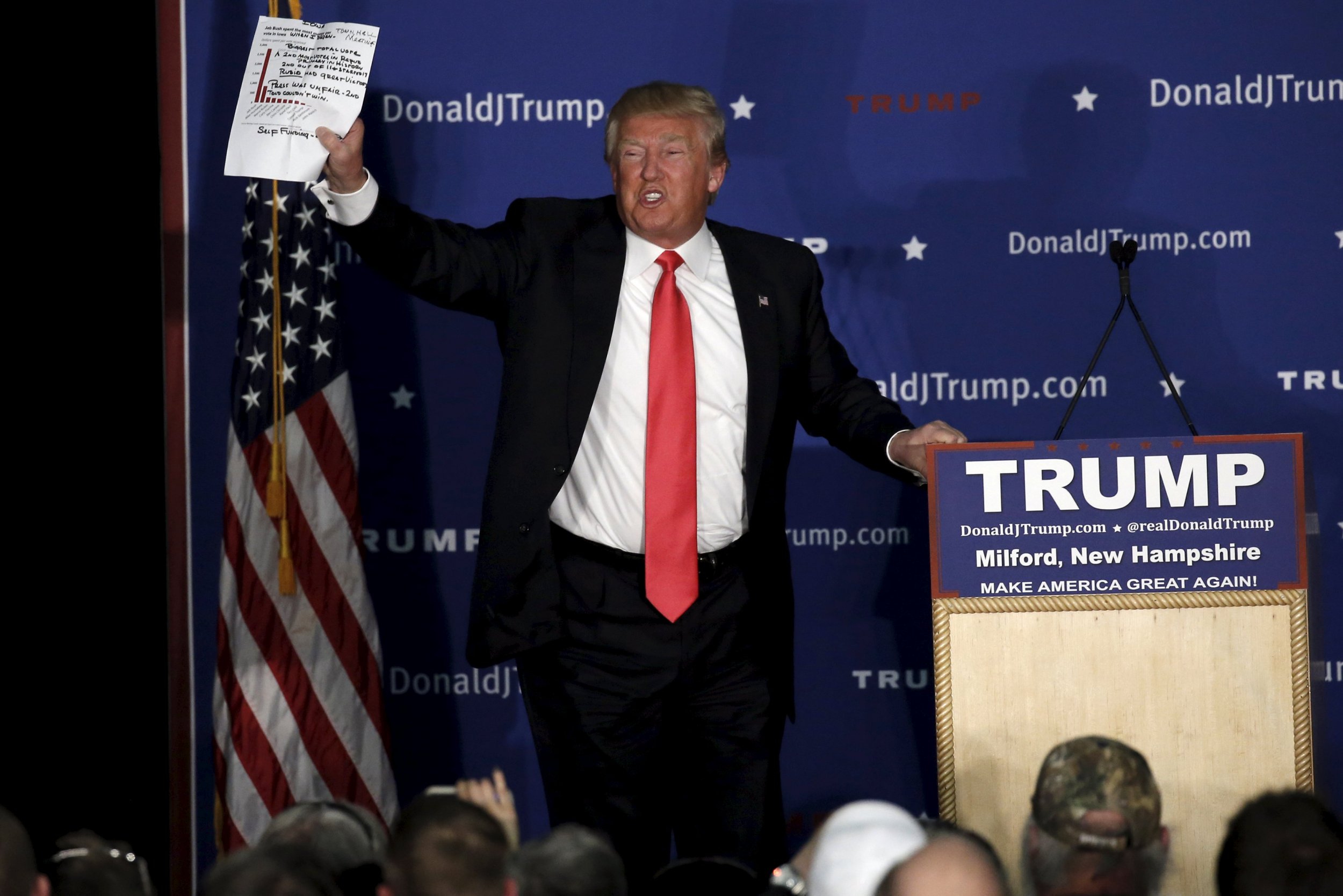 If his status as the ubiquitous Republican presidential frontrunner wasn't surprsing enough, Donald Trump is now on the list of people nominated for the 2016 Nobel Peace Prize.
It's not clear who submitted Trump's name for the prize, but a copy of his nomination letter, shown to the AFP news agency by Nobel watcher Kristian Berg Harpviken, director of the Peace Research Institute of Oslo, said the tycoon should receive the prize for "his vigorous peace through strength ideology, used as a threat weapon of deterrence against radical Islam, ISIS, nuclear Iran and Communist China."
Monday was the deadline for submissions to the Norwegian Nobel Committee, although any entry postmarked before February 2 will be considered, CBS News reports. Nadia Murad, a Yazidi woman who fled sexual slavery by the Islamic State (ISIS) militant group and is now a spokesperson for the persecuted minority, was nominated by Audun Lysbakken, a Norwegian politician.
Desmond Tutu, himself a Nobel Laureate, nominated Pope Francis, while a group of more than 100 Italian lawmakers nominated an Afghan women's cycling team for the prize. Previous winners of the prize include Malala Yousafzai—at 17, she was the youngest person to receive the prize—Martin Luther King, Jr. and Theodore Roosevelt.
More than 655,000 people have signed a petition calling on the Nobel committee to award the coveted prize to residents of the Greek islands, where more than 1 million refugees and migrants arrived last year, many seeking safety in Europe from war and persecution in the Middle East. It's believed a group representing the islanders has been formally nominated for highlighting the refugee crisis on the Greek islands.
This year's winner will be chosen by a committee of five people and will be announced in early October. While those who nominate candidates often reveal their Nobel picks, the actual nominees otherwise remain a closely guarded secret.
Newsweek contacted the Nobel committee earlier this week seeking comment on the Trump petition. "As a matter of principle, the Norwegian Nobel Committee never comment upon information and speculations about possible candidates for the Nobel Peace Prize," Olav Njølstad, director of the Norwegian Nobel Institute, said. "Thus, I can neither confirm nor disconfirm the information referred to in your inquiry."