Nobel Peace Prize: What Is the International Campaign to Abolish Nuclear Weapons?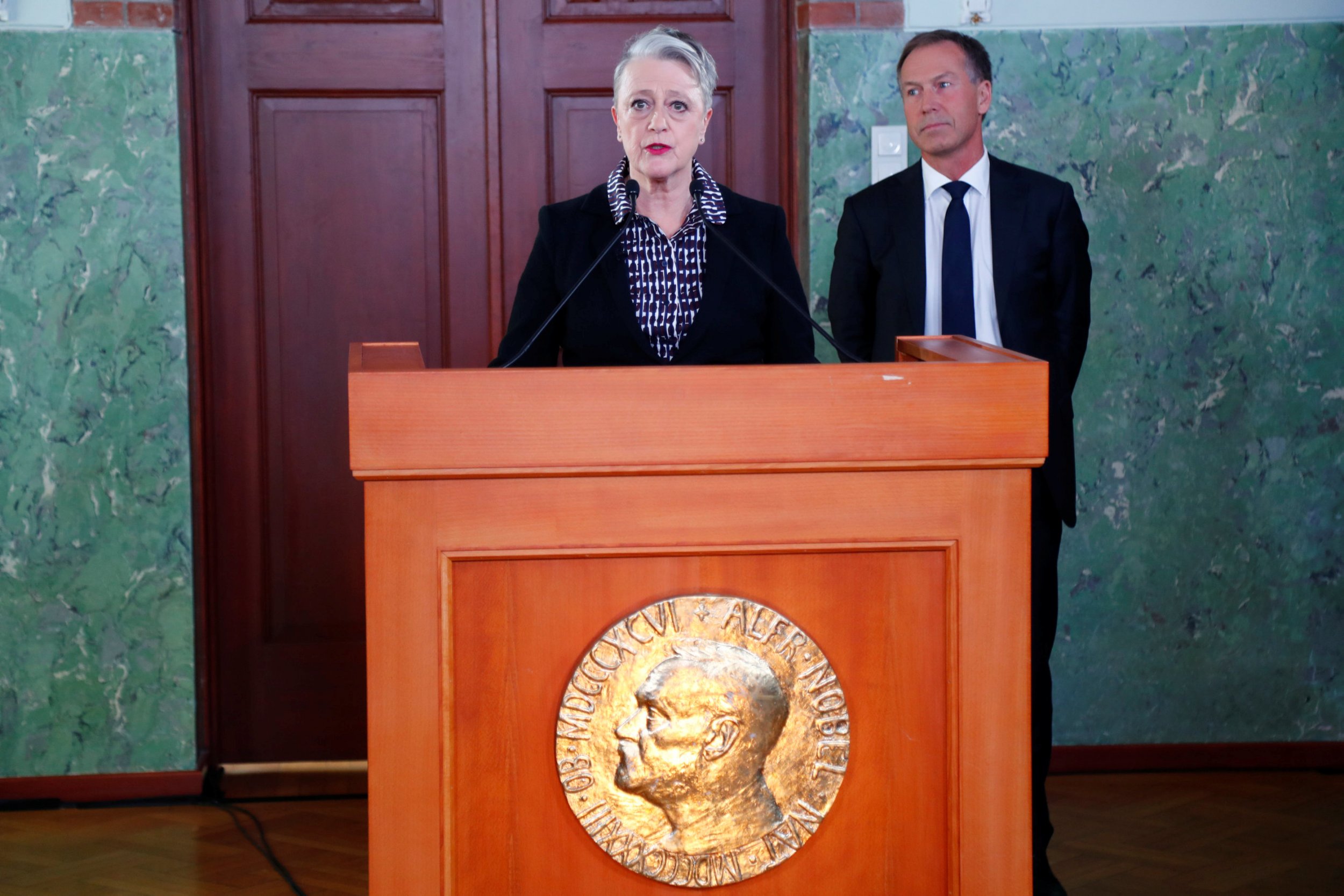 The International Campaign to Abolish Nuclear Weapons (ICAN) is the 2017 winner of the Nobel Peace Prize, seeing off competition from Pope Francis and other nominees including President Donald Trump and Russian leader Vladimir Putin.
The Nobel organization said in a statement that it was recognising ICAN for its "work to draw attention to the catastrophic humanitarian consequences of any use of nuclear weapons and for its ground-breaking efforts to achieve a treaty-based prohibition of such weapon."
Read more: Hiroshima Day: 72 Years since U.S. Dropped Atomic Bomb, Can the World Ban Nuclear Weapons?
ICAN, which started its work in 2007, is a partnership of 468 organizations which spans 101 countries around the globe. Its stated mission is to bring the focus of debate on disarmament and end the use of nuclear weapons. Its efforts draw on the past success of the iInternational Campaign to Ban Landmines which successfully brought about an international ban on anti-personnel mines in 1997.
The Nobel Committee, based in Norway, chose the international group from more than 300 nominees. The award is given for both accomplishments and to those individuals or organizations which are expected to make achievements in the field of international peace.
The group has said it is honored to have received the prize. "This prize is a tribute to the tireless efforts of many millions of campaigners and concerned citizens worldwide who, ever since the dawn of the atomic age, have loudly protested nuclear weapons, insisting that they can serve no legitimate purpose and must be forever banished from the face of our earth," ICAN said in a statement.
The Nobel committee's decision comes while the spectre of nuclear confrontation grows both in the Pacific and in the Middle East. Washington has trod hard line towards an increasingly volatile North Korea. The communist state has launched five ballistic missiles since July capable of carrying a nuclear payload.
Similarly in Iran the Trump administration has been deeply critical of the 2015 nuclear deal between world powers, including the U.S., and the Islamic Republic. The accord, through which Iran agreed to end its nuclear weapons program in a exhange for economic sanctions being lifted, looks to be in jeopardy as the United States accuses Iran of not staying faithful to the spirit of the deal.
In recent days the winners of the Nobel prizes for medicine, physics, chemistry and literature have also been announced.
As well as Pope Francis, the Syrian volunteer organization known as the White Helmets and Iranian Foreign Minister Mohammad Javad Zarif along with EU foreign policy chief Federica Mogherini were considered strong contenders for their work on the 2015 Iran nuclear deal.