Nobel Peace Prize: What Picking Liu Xiaobo Means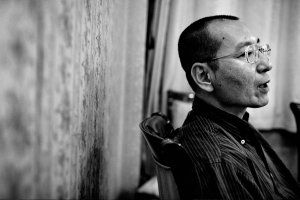 Liu is the principal author of Charter 08, a manifesto modeled after Czechoslovakia's Charter 77, calling for greater freedom of expression and human rights in China. The director for Norway's Center for Human Rights in Oslo, Nils Butenschon, said earlier this week that Liu is a "classic Nobel Peace Prize candidate, in the same vein as Václav Havel and other eastern European dissidents from the Cold War." Speaking privately to NEWSWEEK, a Beijing-based Western diplomat said this morning, "Liu Xiaobo represents everything that is forward-moving in China right now." For Beijing authorities, the fear will be that the award could help reopen political debate among the educated elite in China, something the government has painstakingly tried to neutralize over the past two decades. Beijing has already called the award an "obscenity."
As it manages breakneck economic growth and struggles with development and environmental challenges across the country's massive landmass, the Chinese leadership is highly nervous about what it sees as foreign attempts to undermine its authority. And this move by the Nobel Peace Prize committee is arguably the most direct international intervention in domestic Chinese politics since the aftermath of the Tiananmen Square Massacre in 1989, when foreign governments cut off high-level ties with Beijing and the Nobel Peace Prize was awarded to exiled Tibetan leader the Dalai Lama.
Giving the Peace Prize to Liu Xiaobo appears to be specifically designed to focus global attention on China's lack of political reform, an issue Beijing has been trying to sweep under the rug for the past two decades. The chairman of the Nobel committee, Thorbjørn Jagland, said it was necessary for the outside world to "keep an eye" on what is going on in China and to debate "what kind of China do we want to have?" Such comments have clearly infuriated a government that regularly argues that countries should not interfere in each other's internal affairs.
Beijing has sharply decried the award to the world, but the real challenge now will be how it plays the politics of the prize at home. When the exiled writer Gao Xingjian (who had called for greater reform in China from his home in France) won the Nobel Prize for literature in 2000, the Internet in China was still used by only a relatively small minority of citizens. The Chinese cyberpolice have been doing their best to prevent news of Liu Xiaobo's award from spreading today, blocking searches on his name and barring access to some foreign media Web sites, with only partial success: reports on The Wall Street Journal's Chinese-language Web site were accessible earlier in the day, and Internet users have posted messages of support on Chinese blogs and on Twitter (though Twitter is officially blocked in China, net-savvy citizens have figured out how to use proxy servers to access the service). Police in Beijing have reportedly already rounded up a number of people who tried to hold an event celebrating Liu's award, and have reportedly forced his wife from her home.
In the long term, Chinese officials are likely to wage a media offensive of their own, denouncing Liu and the Nobel Committee and, as happened during criticisms of China's handling of riots in Tibet in 2008, depicting the whole thing as an anti-China conspiracy. However, this is likely to bring awareness of Liu and his calls for democracy to a far wider audience than he ever achieved with Charter 08, and could potentially stimulate more widespread critical debate about democracy than China has seen for the last decade or more.
Liu's Nobel thus has the potential to put the politics of democratic reform back on the agenda in China. Many Chinese already use the Web to express anger at corruption and local abuses, and even those who are generally supportive of the government are often unhappy with censorship of news and information, particularly online. In this climate, attempting to censor debate on Liu Xiaobo and his call for political reform is likely to encourage many people to become more interested in such issues, which could be a major worry for Beijing as it tries to ensure a smooth leadership transition—with a new president expected to take over in 2012—at a time of rising social tensions.
China's cyberpolice will surely be working overtime in the coming months, seeking to delete references to Liu Xiaobo, as they did when he launched Charter 08 in late 2008, and no doubt will take a tough line against anyone who tries to support him publicly. Yet the issue will almost certainly play into a growing political debate in China among some of the country's educated elite, and may in the long run make it harder for Beijing to continue to ignore calls for greater political openness and reform.