Nobel Peace Prize Winners in Pictures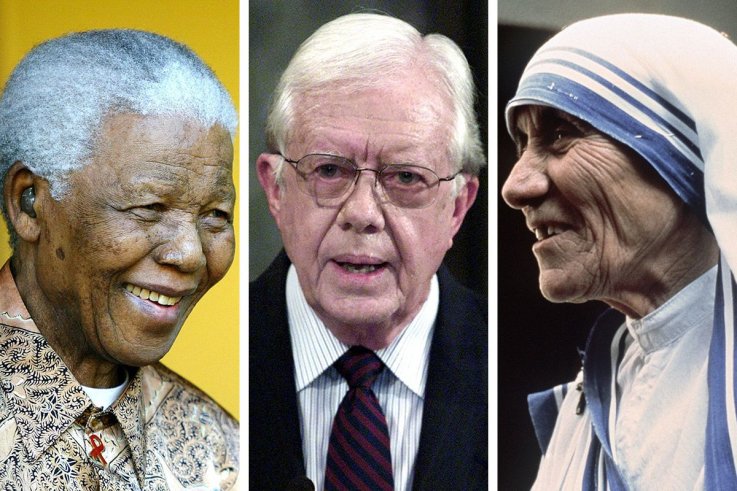 Over its hundred-plus year history, the annual awarding of the Nobel Peace Prize has become an iconic—sometimes controversial—event on the international calendar.
The prize recognizes those who have taken the greatest steps towards peacekeeping in the world. But it turns out that this endeavour—preserving or achieving peace—is remarkably divisive. In a world fraught with war and conflict, to reward anyone's peacekeeping efforts—even if it is multiple people at once—means choosing sides, selecting representatives, and some people will always feel aggrieved.
The problem is made more complicated by the fact that, where peace work is most necessary, violence is often at its most intense. The Vietnam War is a telling case. When the 1973 Nobel judges decided to make North Vietnam's communist leader Le Duc Tho and US Secretary of State Henry A. Kissinger joint winners—two figures who played a part in creating the conflict—the New York Times dubbed it the "Nobel War Prize." (Le Duc Tho then became the first, and so far only winner to refuse the award.)
Such scorn has rarely been far from the prize announcement each year. As calls mount for current U.S. President Donald Trump to win the 2018 edition—in recognition, his supporters say, of his work with North Korea—the scornful voices are only likely to grow louder.
Nonetheless, for all the dubious winners, the prize retains a reputation and grandeur that few awards can rival. Since 1901, there have been 98 awards with 131 winners, ranging from familiar names and heroic figures to the humble work of institutions.
In his will, Alfred Nobel asked that the prize go to "the person who shall have done the most or best work for fraternity between nations, the abolition or reduction of standing armies and for the holding and promotion of peace congresses."
At a time when the world feels increasingly divided, with jingoistic populism on the rise, one senses that the prize will be around for a while.
In this Newsweek gallery, we look at all of the winners of the Nobel Peace Prize, starting with the most recent and working back to the first prize, awarded in 1901.