Nobel Prize Awarded For Discovery of Brain's 'Inner GPS'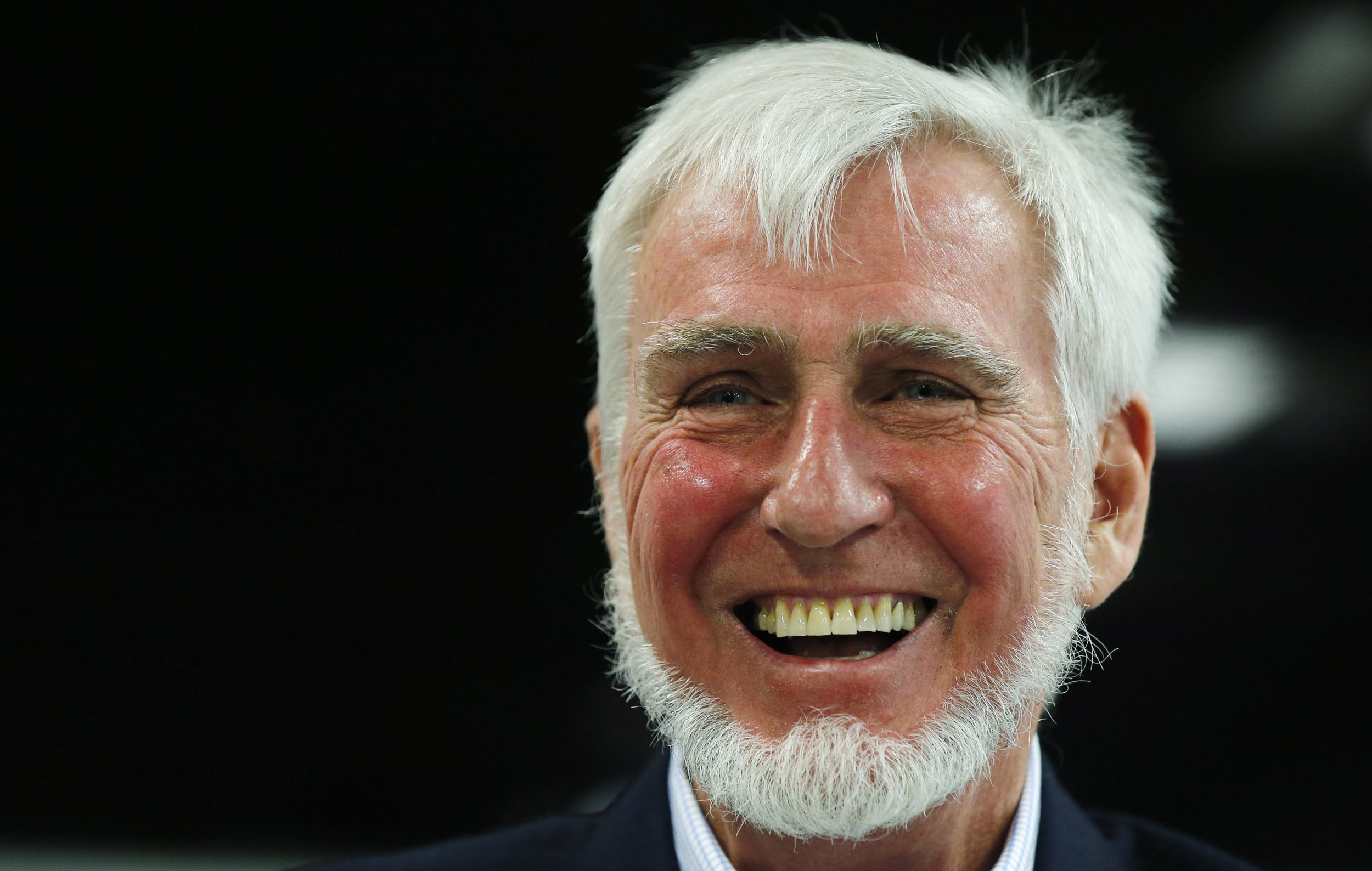 The Nobel Assembly kicked off a week of Nobel Prize announcements on Monday, with three new laureates receiving awards for their work on the brain's mapping methods.
This year's Nobel Prize in medicine or physiology was awarded to one American-born and two Norwegian researchers who "discovered a positioning system, an 'inner GPS' in the brain that makes it possible to orient ourselves in space, demonstrating a cellular basis for higher cognitive function," according to a Monday press release from the Nobel Assembly at the Karolinska Institutet, based in Stockholm. Their combined research explains how the brain knows where we are located within our environment and how to navigate through it, according to the BBC.
John O'Keefe, an American-British researcher at University College London's (UCL) Institute of Cognitive Neuroscience and Department of Anatomy, takes the first half of the prize for his discovery in 1971 of "place cells."
O'Keefe recorded signals from the hippocampus of rats running around a room, noticing that certain nerve cells lit up when the rat was in a specific spot in the room, according to the Nobel Assembly. The "place cells," as he called them, were processing more than just visual input. They were "building up an inner map of the environment," which could then be stored in memory as a "specific combination of place cell activities in the hippocampus."
"I remember how great was the scoffing in the early 1970s when John first described 'place cells,'" said John Stein, emeritus professor of physiology at the University of Oxford, according to The Guardian. "Now, like so many ideas that were at first highly controversial, people say, 'Well that's obvious!'"
The second half of the prize goes to husband-and-wife team May-Britt Moser and Edvard I. Moser, who met as post-docs in Keefe's lab at UCL, The Guardian and the Financial Times noted. The Mosers, now at the Norwegian University of Science and Technology in Trondheim, discovered "grid cells" in the entorhinal cortex, near the hippocampus, according to the Nobel Assembly. These cells "constitute a coordinate system that allows for spatial navigation" and form circuits with the "place cells" O'Keefe had previously discovered. All together, they form the "comprehensive positioning system, an inner GPS, in the brain."
"Thanks to our grid and place cells, we don't have to walk around with a map to find our way each time we visit a city, because we have that map in our head," said Juleen Zierath, chair of the medicine prize committee, according to The Associated Press. "I think, without these cells, we would have a really hard time to survive."
Together, the three scientists' work has brought a "paradigm shift" that may "help us understand the mechanism underpinning the devastating spatial memory loss that affects people" who have Alzheimer's, according to the Nobel Assembly. More broadly, the assembly said, it has the potential to help us understand other high-level cognitive functions, such as memory, thinking and planning.
Each Nobel Prize comes with 8 million Swedish kronor, or a roughly $1.1 million prize, according to the AP, and O'Keefe and the Mosers will share it.
"This is such a great honor for all of us and all the people who have worked with us and supported us," May-Britt Moser told the AP after learning she and her husband had won along with O'Keefe. "We are going to continue and hopefully do even more groundbreaking work in the future."
Prizes still to be announced this week are the award for physics (Tuesday), chemistry (Wednesday), literature (Thursday), peace (Friday) and economics (Monday, October 13).