Nobel Prize in Literature Awarded to Soviet Life Chronicler Svetlana Alexievich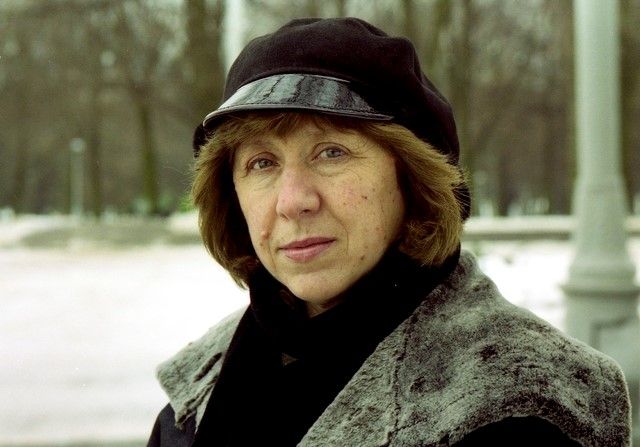 STOCKHOLM (Reuters) - Belarussian author Svetlana Alexievich has won the Nobel Prize for Literature for her portrayal of life in the former Soviet Union which the Swedish Academy said was "a monument to suffering and courage in our time."
Alexievich's work includes chronicles of the lives of Soviet women during the Second World War as well as of the consequences of the 1986 nuclear disaster in Chernobyl and the Russian war in Afghanistantold from the perspective of ordinary citizens.
She collected hundreds of interviews of people impacted by these tumultuous events, putting them together in works that the academy said were like a "musical composition."
"By means of her extraordinary method—a carefully composed collage of human voices – Alexievich deepens our comprehension of an entire era," the academy said on Thursday in awarding the 8 million crown ($972,000) prize.
Alexievich said the prize would enable her to devote herself to two new writing projects.
"For money I can buy one thing, I buy freedom. I take a very long time to write my books – from five to ten years," she told Swedish television after the prize announcement.
"I have two new ideas for two new books, so I am glad that I will be free now to work on them."
Alexievich, born in 1948 in Ukraine, worked as a teacher and a journalist after finishing school. She lived in exile abroad for many years, including in Sweden, Germany and France, due to her criticism of theBelarus government.
"Real people speak in my books about the main events of the age such as the war, the Chernobyldisaster, and the downfall of a great empire," she said in a biographical text published on her website.
"But I don't just record a dry history of events and facts, I'm writing a history of human feelings."
Her books include "Voices from Chernobyl – Chronicle of the Future", and "Zinky Boys – Soviet voices from a forgotten war," a portrayal of the Soviet Union's war in Afghanistan.
Alexievich's documentary style of writing first became popular in the former Soviet Union in the 1980s. But she has long been an uncomfortable writer for the authorities due to her humanistic, emotional tales of peoples' fates entangled in major historic developments.
One of her best-known works is "War's Unwomanly Face," which took several years to get published as Soviet authorities saw it as subversive and undermining the myth of the Soviet army's victory in World War Two.
In the book, Alexievich offers an unusual account of the war, moving away from military narrative and telling the tales of Soviet women who took on male roles, fought on the front lines, killed and got killed, but still looked at the shattered world around them from a feminine perspective, focusing on human suffering and basic emotions free of any pathos.
"She has invented a new literary genre. She transcends journalistic formats and has pressed ahead with a genre that others have helped create," said Sara Danius, permanent secretary of the Swedish Academy.
"It's more or less like a musical composition, so that in the end you have something like a vast chorus."
Literature was the fourth of this year's Nobel prizes. The prize is named after dynamite inventor Alfred Nobel and has been awarded since 1901 for achievements in science, literature and peace in accordance with his will.
Nobel Prize in Literature Awarded to Soviet Life Chronicler Svetlana Alexievich | Culture