The Nobel Prize in Literature Could Be Canceled Because of Sexual Misconduct Allegations
The Nobel Prize in Literature might be canceled in 2018 after the Swedish Academy was rocked by a sexual misconduct scandal, the Guardian reported Friday.
"The Swedish Academy yesterday discussed the Nobel prize and came to no decision," Per Wästberg, who lead a panel that awards the prize, told the Guardian after a meeting of the members of the prize committee. "After our next Thursday meeting, there will most probably be a statement on whether we will award a prize this year or reserve it for next year, in which case two prizes for literature will be announced in October 2019."
The controversy stems from accusations from 18 women, alleging sexual misconduct by French photographer Jean-Claude Arnault, with whom the Swedish Academy—which awards the Nobel Prize—has close ties. Arnault is married to Academy member Katarina Frostenson and, according to the Guardian, it angered a number of academy members when Frostenson was not expelled after a report from a commissioned law firm concluded Arnault leaked past winners' names before they were announced publicly. Three members vacated their seats in response. Arnault has denied both the allegations of sexual misconduct and leaking the names.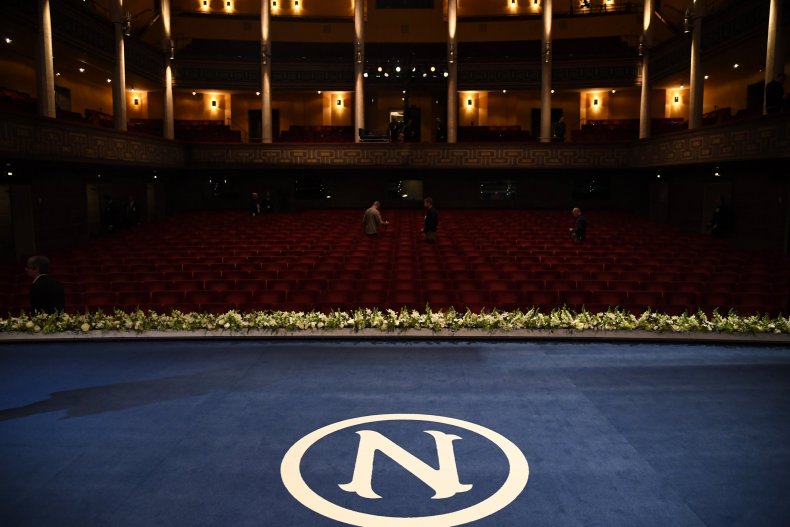 Reuters reported Friday that the financial crimes unit of the Swedish police were investigating the Swedish academy amid the allegation that names were leaked. People often place bets on the prize winners.
"Chief Prosecutor Jan Tibbling of the Swedish Economic Crime Authority has started a preliminary investigation related to financial crime ... connected with the Swedish Academy," the Swedish police financial crimes unit said in a statement, via Reuters.
There were seven years—1914, 1918, 1935, 1940 and 1941-43—during which the Swedish Academy failed to award the Nobel prize in literature, although six other times the academy delayed the prize a year because no works were deemed impressive enough, according to the Guardian.