Nobel Prize Winner Suu Kyi Told Former British PM that 'Rohingyas are Bangladeshis' New Book Reveals
David Cameron, former Prime Minister of the United Kingdom, released a new book on Thursday about his time in office between 2010 and 2016. The book, entitled For the Record, recounts his meeting with State Counsellor Aung San Suu Kyi of Myanmar (formerly Burma) where she claimed that Rohingyas aren't Burmese.
Upon first meeting Suu Kyi, who won a Nobel Peace Prize in 1991, Cameron was complimentary. "I met the pro-democracy campaigner Aung San Suu Kyi, who would soon run for the presidency, and reflected on what an amazing story hers could be: from fifteen years of house arrest to transforming her country into a real democracy."
But when Cameron met Suu Kyi a year later in London, he felt differently about the interaction. "However, by the time she came to visit London in October 2013, all eyes were on her country's Rohingya Muslims, who were being driven out of their homes by Buddhist Rakhines. There were stories of rape, murder and ethnic cleansing. The world is watching, I told her. Her reply was telling: 'They are not really Burmese. They are Bangladeshi.'"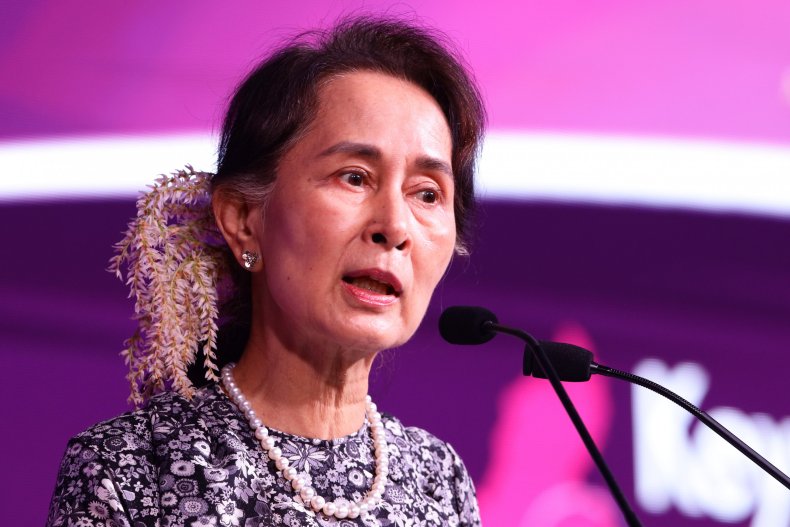 These comments came to light the same week as the release of a United Nations report from a fact-finding mission that revealed that the country is still not addressing the violence against the Rohingyas. The report found that Myanmar has failed, "to investigate genocide and to enact effect legislation criminalizing and punishing genocide."
Special Rapporteur on the situation of human rights in Myanmar, Yanghee Lee, was equally critical in an address to the Human Rights Council earlier this week, saying the Myanmar has, "done nothing to dismantle the system of violence and persecution," and that Rohingya live in the, "same dire circumstances that they did, prior to the events of August 2017."
The events referenced in the Lee's speech include 700,000 Rohingya refugees fleeing their homes to neighboring Bangladesh according to the United Nations.
Between 1989 and 2010, Suu Kyi spent fifteen years total under house arrest for opposing military rule and leading the pro-democracy political party named the National League for Democracy. Since the outbreak of violence against the Rohingyas in 2013, Suu Kyi has received strong criticism for failing to speak out or stop the violence against the Muslim minority and even denying that the situation was ethnic cleansing.
Muslims have been targeted but Buddhists have also been subject to violence," she said to BBC in October 2013. "This fear is what is leading to all this trouble."