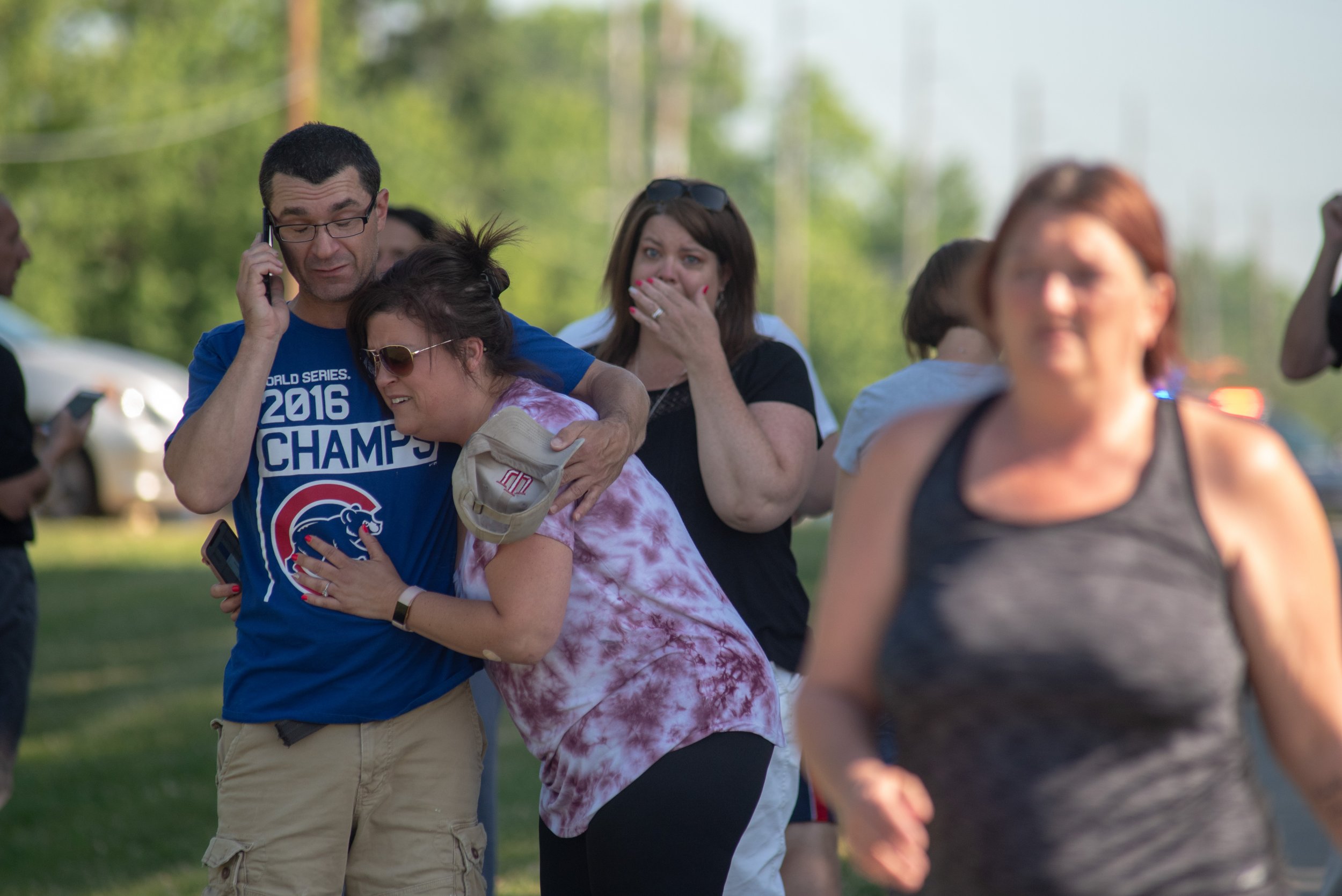 Updated | A science teacher at Noblesville West Middle School in Indiana is being hailed a hero after taking three bullets and helping to stop a gunmen during a shooting Friday.
Jason Seaman, a 29-year-old science teacher, was identified by several students as the person to help stop the shooting. Seaman was shot inside a classroom at the school after a male student asked to be excused and returned with two handguns.
According to WISH, Seaman was taken to IU Health Methodist Hospital in critical condition.
A student told WCPO that Seaman's actions stopped more from being injured by the shooter. Seaman's mother, Kristi J. Hubly Seaman, said her son was shot three times, in the abdomen, the hip and the forearm.
"Please pray for my son Jason. This morning there was a shooting at his school Noblesville West Jr High," Kristi wrote on Facebook. "He was hit 3 times & is undergoing surgery now. We are told he is in good condition but haven't gotten to see him yet. I thank God that no one was killed."
"He tackled [the shooter] to the ground," the unidentified student said, according to WCPO. "If it weren't for him, more of us would have been injured for sure."
Seaman's actions came "as no surprise to…those who know Jason," the school district Seaman attended in Illinois said in a statement to WISH.
"Reports and accounts regarding the shooting indicate that Jason's actions likely save and protected lives," the statement said. His heroic actions come as no surprise to the Bulldog Nation and those who know Jason. We continue to keep Jason and his family in our thoughts and prayers as he recovers from this tragic event, as well as all of the communities impacted by school violence."
President Donald Trump also praised Seaman for his actions, calling him a hero in a Tweet on Saturday.
Noblesville Police Department revealed that a 13-year-old girl was also shot during the early morning shooting. The girl was taken to Riley Hospital for Children at IU Health in critical condition.
Authorities said a male student was detained. "We believe he is the involved suspect. We have no reason to believe that there is any kind of threat connected to this anywhere else," Noblesville Chief of of Police Kevin Jowitt said in press conference.
This story has been updated to include President Donald Trump's remarks about Jason Seaman's heroic actions.