Nobody Is Surprised by What Happens on Primetime TV | Opinion
The following is a lightly edited transcript of remarks made by Ari Hoffman during a Newsweek debate about the Dominion lawsuit against Fox News. You can listen to the podcast here:
We're surprised that people on primetime were saying things for audience share. MSNBC and CNN have been doing it for years. I don't know why anybody's surprised last time I checked. I have a whole montage that I play on my radio show all the time of everybody talking about how Donald Trump stole a 2016 election. And we heard that nonstop. I don't remember anybody ever fact checking anybody over at CNN or anybody over at MSNBC. We still hear people say that. Hillary Clinton said it just recently. Do I think it's honest? No. Do I think it's right? No. Do I think they should have done it? No. Did I do it on my show? Absolutely not.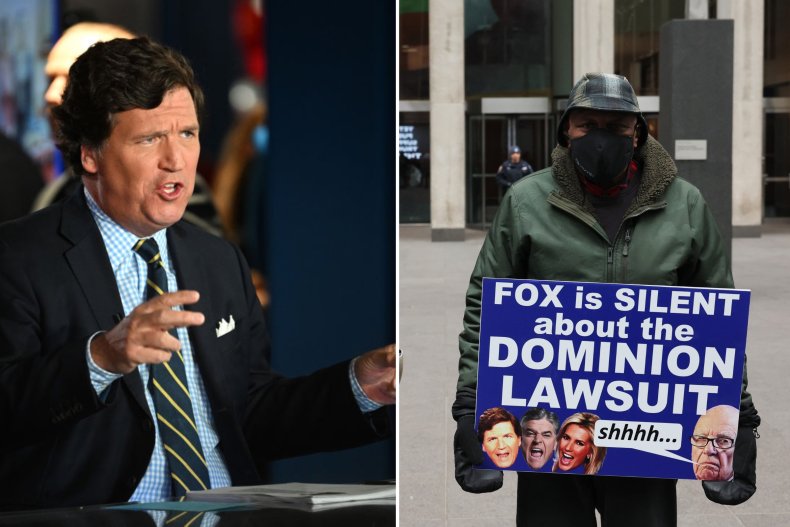 In Wisconsin there were shenanigans to keep the green party off the ballot, and last time around the Green Party took away a lot of votes from the Democrat ticket and as a result may have swung that state. That was never discussed. There were some other things that were discrepancies, but unfortunately those things were never investigated because Team Trump was busy trying to figure out what internet conspiracy theory we could go after next and was all done in court. So unfortunately was primetime playing into this? Yes. Should they have been doing it? No, but I know that my conscience is clear because I was never one of the people doing it. I think we have a real problem in this country where on both sides of the aisle, everybody's pushing what goes with their narrative and leaving out anything else in terms of journalistic integrity. The thing I love about working with you guys at Newsweek is that you have very clearly your opinion section and you have very clearly your new section and everything else. It's one of the things I love writing for you and working with you because you say, this is opinion. You don't have to agree with this person. This is opinion. And unfortunately, primetime on every single network is opinion for the most part on every single network.
Ari is the host of The Ari Hoffman Show on Talk Radio 570 KVI and the West Coast Editor of The Post Millennial. Originally from New York, he now lives with his family in Seattle, WA.
The views in this article are the writer's own.