Nobody Trusts Putin, Except Russia and Vietnam: Study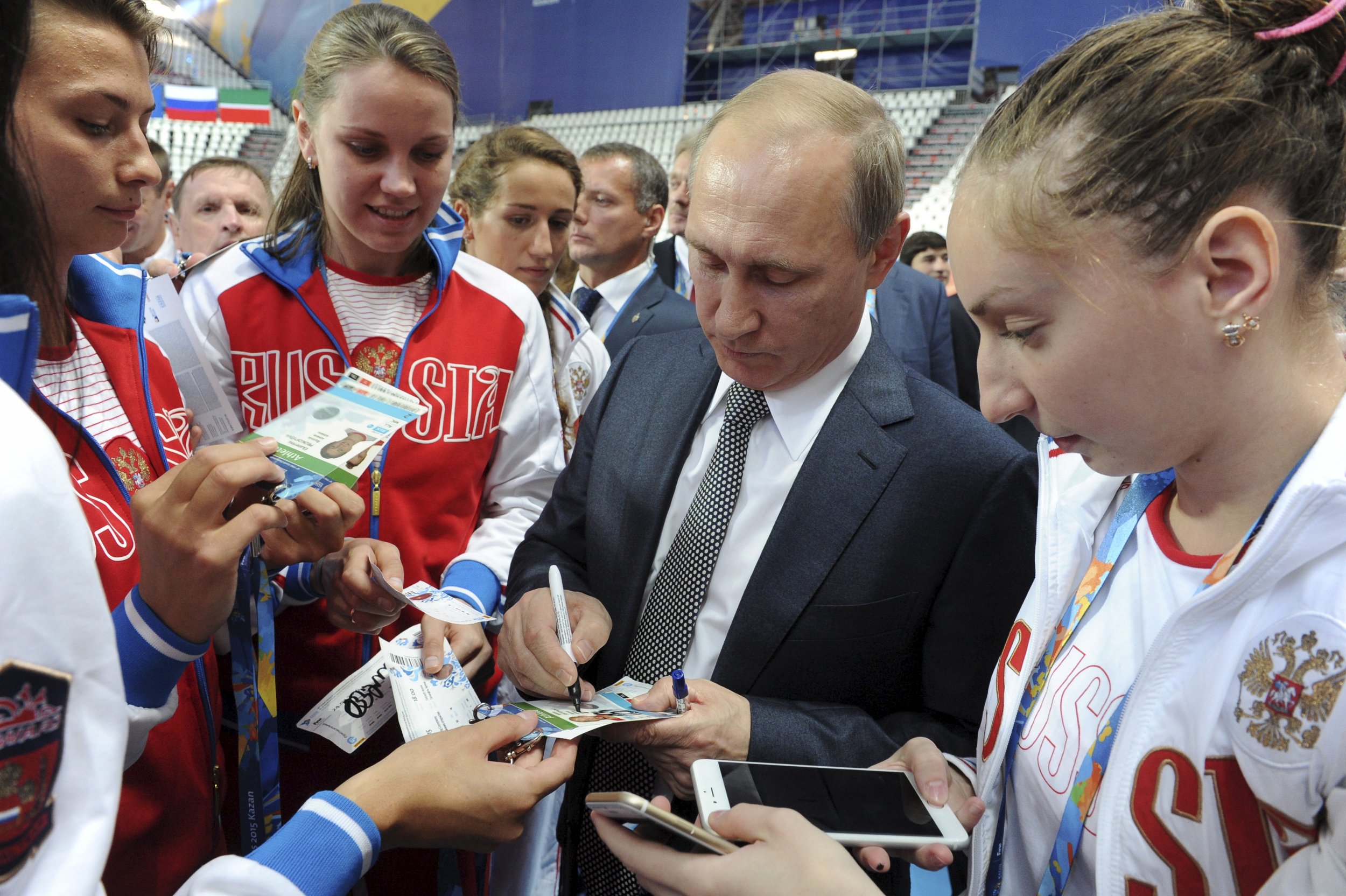 Vladimir Putin's favorability rating in Russia stands at an impressive 88 percent. Unfortunately for the Russian president, this adoration ends at the country's borders.
That's according to a new study by the Washington, D.C.-based Pew Research Center, which found that Putin and Russia as a whole are not viewed very favorably across the world. In 39 countries across five continents—excluding Russia—only 30 percent of people polled had a favorable opinion of Russia, while 51 percent held an "unfavorable" view of the country. Putin's image suffered a worse fate: Just 24 percent of those surveyed have confidence in the Russian leader to make the right decision in world affairs.
Pew polled 45,435 people in 40 countries, including Russia, between March 25 and May 27, asking them questions about how much confidence they had in Putin and Obama to do "the right thing" in world affairs.
U.S. President Barack Obama is viewed in a more positive light in all regions polled. Africa has the most confidence in President Obama, according to Pew, with 77 percent of people saying they trust him to do the right thing in world affairs. At 32 percent, Africa also has the most confidence in Putin's ability on the world stage.
In Jordan and Poland, 80 percent of people viewed Russia unfavorably, the largest percentage in the poll. "Public opinion in Jordan may be influenced by Moscow's current support for the regime of President Bashar al-Assad in Syria, Jordan's neighbor and the source of hundreds of thousands of refugees in Jordan," the study says. More than four years after the start of the Syrian civil war, 650,000 Syrian refugees now call Jordan home.
Japan, Israel, Germany and France also have strong anti-Russian feelings, as does Ukraine, where 72 percent view Russia unfavorably, according to the study.
Putin's approval rating hit 86 percent in Russia, according to a poll by a Russian research organization, although author Ben Judah told CNN that the number was more a result of fear of dissent than actual approval. In March 2015, one year after Russia's annexation of Crimea from Ukraine, celebrations were held across Russia to mark the event. Putin told crowds gathered in Moscow's Red Square that Russia and its people "demonstrated an amazing focus and amazing patriotism by helping the people of Crimea and Sevastopol to return to their home shores."
Nearly 70 percent of people in the U.S. view Russia unfavorably, although Americans aged 50 and older were more likely than to have a negative view of the country than those aged between 18 and 29. Americans' view of Putin has dropped over the past 12 years, from 41 percent favorability in 2003 to 21 percent in 2015. Russians have returned the favor, with confidence in Obama at "Bush-era lows," according to Pew. Only 11 percent of Russians have confidence in Obama today and 8 percent had confidence in President George W. Bush in 2003.