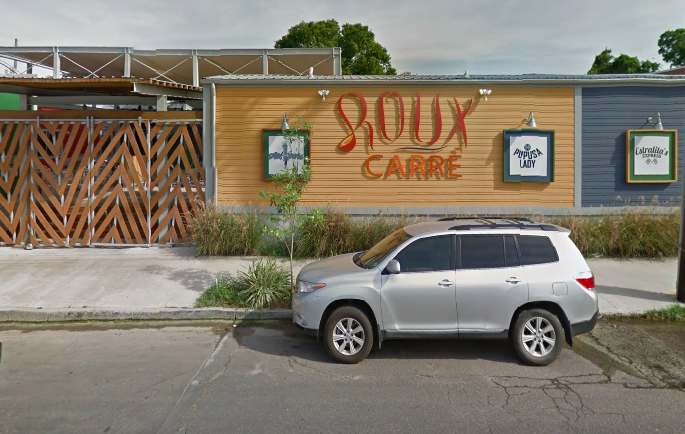 A chef in New Orleans is conducting a social experiment at the Roux Carre market which encourages customers of different races to acknowledge the city's racial wealth disparity.
Diners hoping to grab a bite at Saartj, a lunch counter that sells authentic Nigerian food, first get a lesson from Chef Tunde Wey about race and money in New Orleans, The Independent reported. The median income among African American households in the city is $25,806—well below that of white households at $64,377.
Wey begins by sharing stats with his customers and gives them the price of their lunch. People of color are charged $12 for their meal, while white customers are given the choice to either pay $12 or $30, which reflects the wealth disparity.
Profits from the $30 meals will be redistributed to people of color who want it, regardless of their income.
"When I tell black folks what's happening, 90 percent of them start laughing, like, 'For real?' They're tickled," Wey told The Washington Post. "White folks, there's this blank,—" he said amid laughter, "—this blank look. They're like, 'Huh, okay.'"
After customers make their decision, Wey asks them a series of survey questions that were created with the help of a Tulane University student. Some white customers have walked away.
In an interview with Civil Eats, Wey said he has seen "positive social pressure" with white customers. He claims 78 percent have opted to pay $30 to "right" the wealth disparity.
"Refusing to pay more comes off as anti-social and people don't want to be judged for that," he said. "People look on the other side of the till and see me standing there and they're thinking that I'm judging them."
When white customers cannot or refuse to pay the $30, they typically give him a litany of reasons why, Wey said. The chef added that opposite appeared to be true with his minority customers. Many refused to take the $18 offered or have attempted to pay the $30.
Wey told the Washington Post that when he tallies up the profits, he expects customers who chose to receive money will get around $75 each. He does not plan to keep any profit.