NOLA Jazz Fest Celebrates 50 Years of Cultural Heritage
The popular music festival is a huge system of support for Louisiana culture.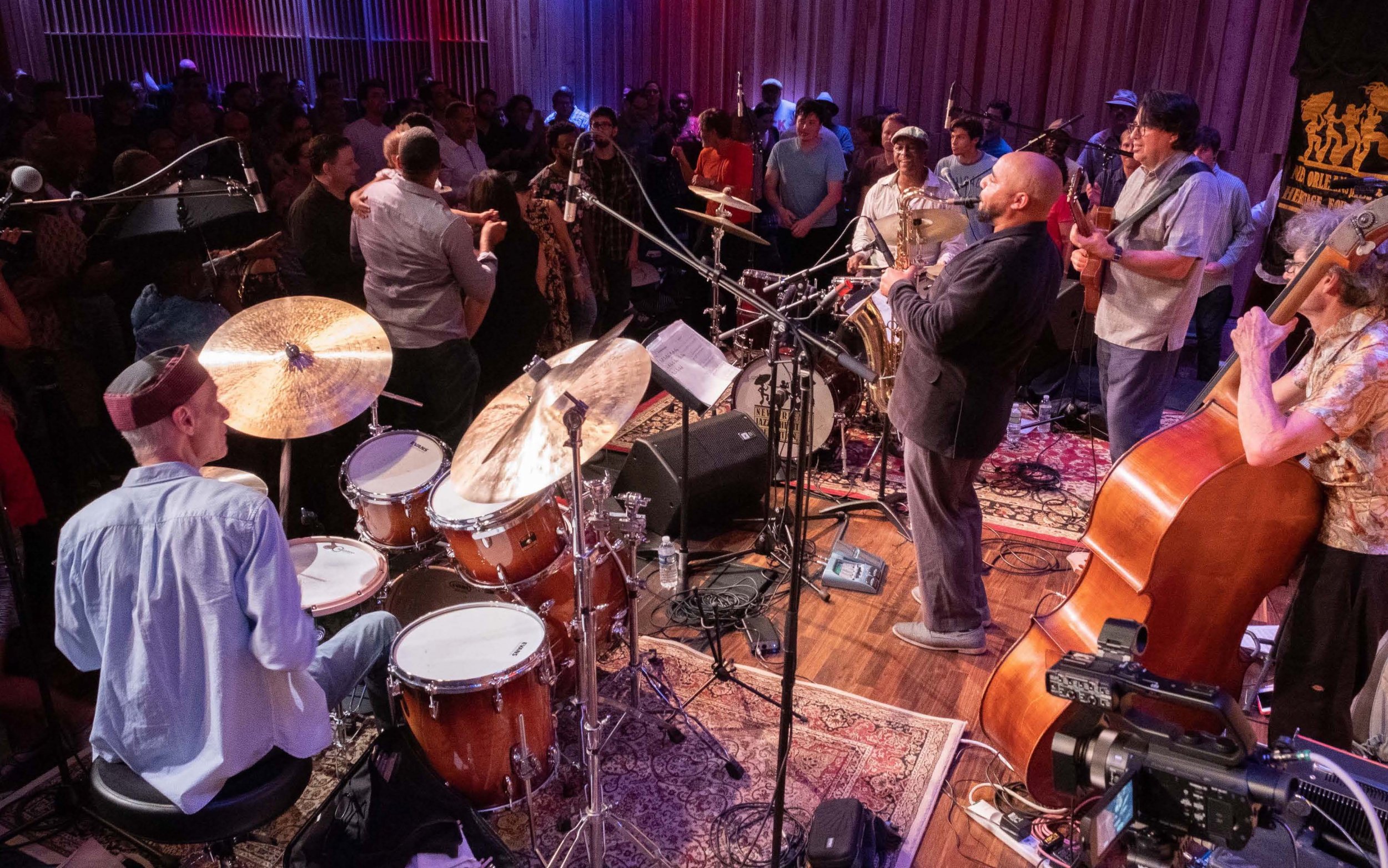 On April 25, music junkies will flock to New Orleans to celebrate half a century of the Jazz & Heritage Festival, colloquially known as "Jazz Fest." Festival goers will enjoy snacking on traditional Louisiana cuisine like Po'Boys, exploring crafts like hand-painted photographs and hand-woven baskets and listening to the tunes of acts like The Doobie Brothers and "the first family of New Orleans music," Ellis Marsalis Family Tribute. But unbeknownst to many may be the fact that Jazz Fest, one of the many music festivals put on by the Jazz & Heritage Foundation, preserves and promotes Louisiana culture with money raised from ticket sales.
Don Marshall, Executive Director of the Jazz & Heritage Foundation in New Orleans, remarked that Jazz Fest, "has grown to the point where it generates revenue that we can then invest in the community through a whole range of grant and educational programs." That number, he says, "is up to a million dollars each year in grants to other organizations and artists." The foundation funds a variety of programs, from The Heritage School of Music to community partnership grants that stimulate local economies, all through the lens of particular Louisiana customs and traditions.
"In New Orleans, people just love to get out in the street and dance," he said, making one of the most famous American music festivals the perfect vehicle to stimulate these charitable initiatives. While people rock out at the Fair Grounds Race Course & Slots in New Orleans, their money is helping artists, students and others all over Louisiana. This year, for example, West Bank high school took top honors in the foundation's "Class Got Brass" contest, with $47,000 worth of brass instruments being awarded to them by the New Orleans Jazz & Heritage Foundation.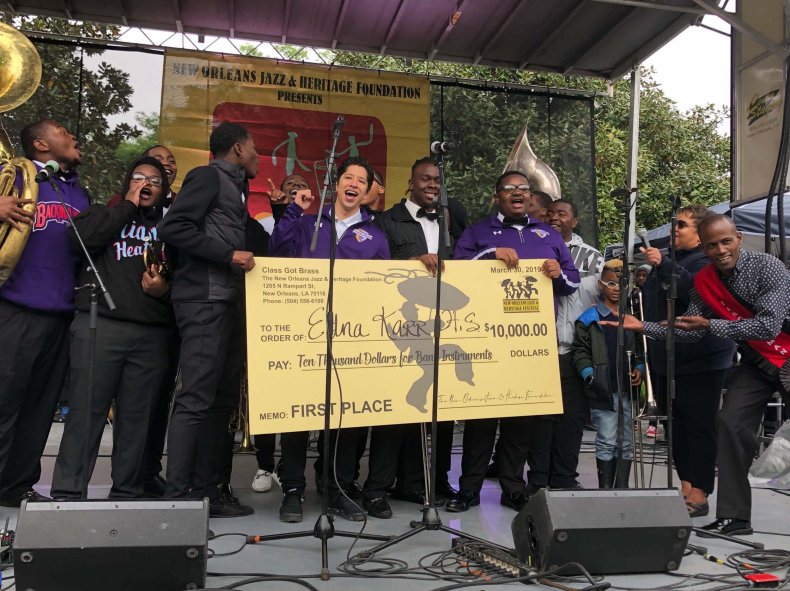 Even though this year's fest was plagued with bad luck—headliners the Rolling Stones and replacement Fleetwood Mac both backed out due to health issues from respective bandmates—it's still shaping up to be an exciting semicentennial. The foundation is releasing a 50th Anniversary Jazz Fest 5-CD Boxed Set from Smithsonian Folkways, which will amass hours of live footage from musicians like Trombone Shorty, Irma Thomas, Big Freedia and more. The organizers are also working hard to make this the biggest Jazz Fest yet.
"Each year we have a cultural exchange where we bring in performers from different regions. We did one with Cuba, a lot of African and Caribbean exchanges," Marshall said. "So this year it's a celebration by bringing in performing groups from all the different countries or regions that we've celebrated over the years."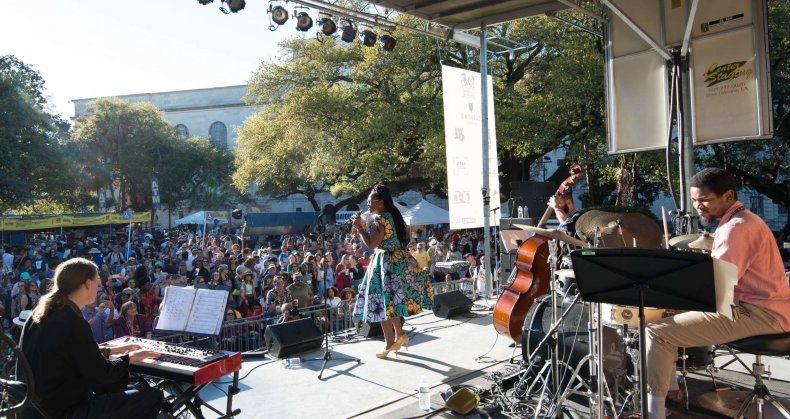 That melange of cultures isn't just present in the music, of course; the bread and butter of New Orleans tradition is a mix of foods on full display at Jazz Fest, blending together everything from Spanish, French, Italian and African cuisines into a unique flavor.
"We don't have funnel cake and hamburgers and things like that," Marshall said. "We have trout amandine, Cochon de Lait Po'Boys, a lot of cuisine inspired by African and Spanish cooking traditions. It's like being totally immersed in another world."