The Euro 2016 Players Premier League Clubs Should Sign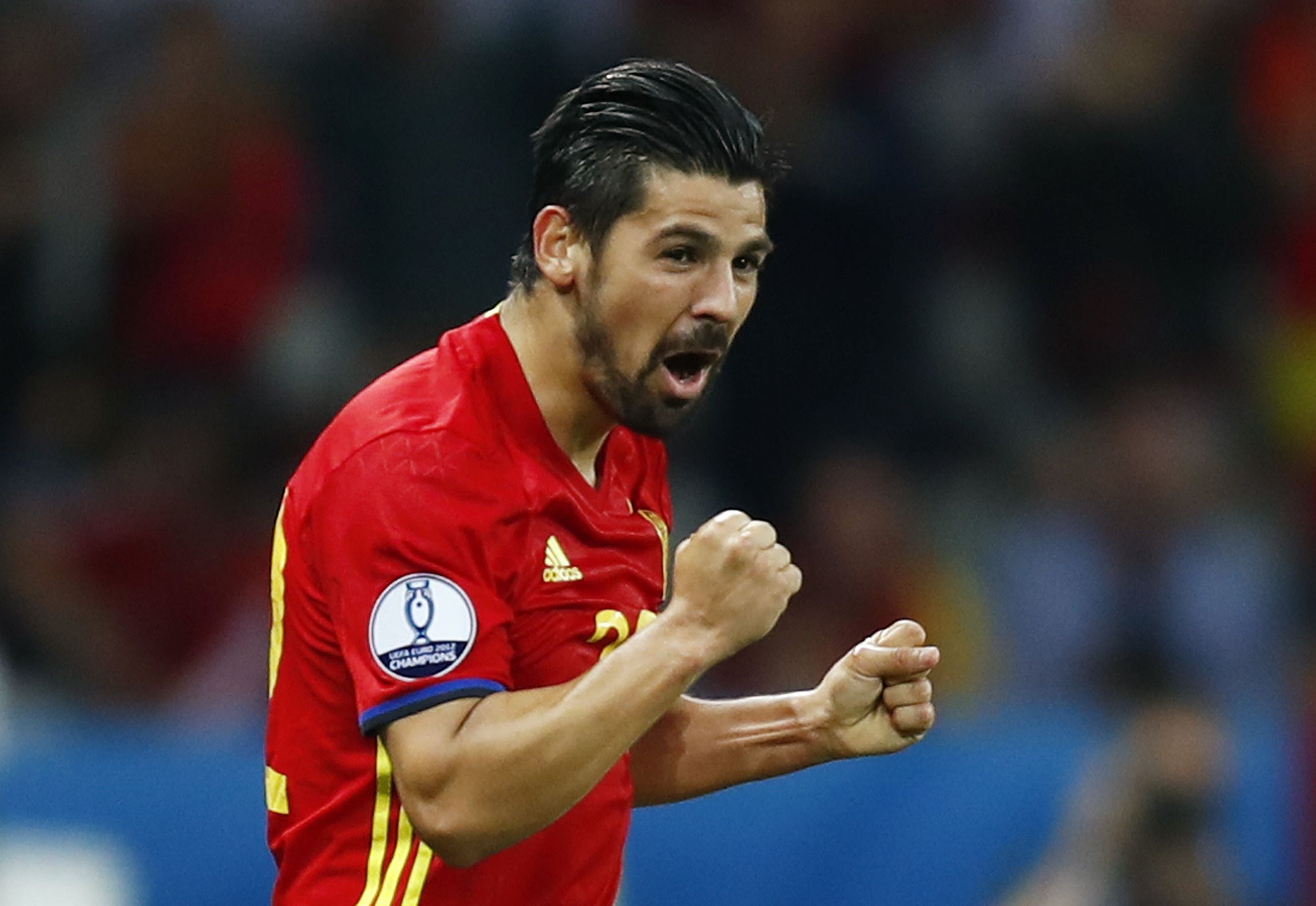 You should never sign a player based on an international tournament, so the received wisdom goes.
Liverpool was burned when it snapped up El Hadji-Diouf off the back of a successful 2002 FIFA World Cup with Senegal. Aston Villa thought it was getting an elite goalscorer in Milan Baros when it bought the Czech Republic striker, the top scorer at UEFA Euro 2004.
Buyer beware—both those examples failed fairly spectacularly, as have countless others, compared to relatively few successes.
The definition of madness may be repeating the same mistakes and expecting different results, but that will surely not stop a host of Premier League clubs from picking their targets based on Euros form.
In that spirit, then, Newsweek looks at the up-and-comers who may have attracted the roving eyes of the Premier League at Euro 2016 so far.
Marek Hamsik
This one might be cheating a little, because Hamsik, the all-action central midfielder, has been impressing for several years now with Napoli.
At Euro 2016, though, he might just have taken another step up in quality. Certainly, Hamsik's talents have been more visible than before, as he has dragged Slovakia to the verge of qualification for the knockout stages in France.
Another dynamic performance against England in Saint-Etienne on Monday night could confirm long-held suspicions: that Hamsik would be well suited to the frenetic Premier League.
Nolito
One of the major differences between this dynamic Spain team and the one that shuffled wearily out of the side door at the last World Cup in Brazil has been the presence of the Celta Vigo winger.
Actually, to call Nolito, a late bloomer, a winger is to oversimplify his talents. He is more adept at running at speed off that wing, drifting into dangerous and often untraceable positions between opposition midfields and defences. From there, he has an eye for a pass, an ability to dribble or a thunderous right-footed shot — the three options combined making him a constant threat.
Nolito has been linked with Manchester City; Barcelona is also rumored to want him. At 29, he has a limited number of years remaining at his current level of verve. But they could be glorious ones.
Julian Baumgartlinger
Austria has been less impressive than many expected in two games so far at Euro 2016, though a poor defeat against Hungary in the first game was followed by a doughty performance against an even more disappointing Portugal.
Outstanding in both games, however, has been Baumgartlinger, the central midfielder who you feel might tackle a loaf of Hovis if told it presented a danger to his defence.
Unfortunately for mid-ranking Premier League teams—Baumgartlinger looks like he could be perfect for the likes of West Bromwich Albion or even one of the promoted sides - he signed for Bayer Leverkusen from fellow Bundesliga club Mainz in May, so he will be playing UEFA Champions League football from next season.
Ivan Perisic
Hands up who would like a fast, direct, skilful winger with goalscoring ability? That would be most of the Premier League. In an urbane Croatia team that looks set to go deep into the tournament, Perisic has been one of the standouts.
The Inter Milan midfielder was especially prominent against the Czech Republic on Friday, scoring a brilliant solo goal with a stepover and precise left-footed shot.
Antonio Conte is understood to be keen on bringing the 27-year-old to Stamford Bridge in what would be one of his first acts as new Chelsea manager. On the evidence of Euro 2016 — and as stated above, 'on the evidence of a major international tournament' brings with it a significant caveat — such a move would be well worth the effort.
Arkadiusz Milik
Robert Lewandowski is the name the whole world knows in the Poland attack, but his up-and-coming strike partner has the potential to be just as effective.
Milik is just 22, but he already has a fine scoring record for his club side Ajax. Against Northern Ireland in Poland's first group game he was superb, displaying an obvious understanding with Lewandowski and rifling home the game's only goal.
Buying from the Dutch league means a Premier League team need not break the bank. Liverpool took a chance on Luis Suarez in 2011, and it paid off to the tune of bucketfuls of goals and a £65 million ($95.2 million) transfer fee. Milik could prove, if not of similar worth, then certainly a worthwhile investment for that club.