Why Denmark's Star Restaurant Noma Is Launching a 10,000-Mile-Away Pop-up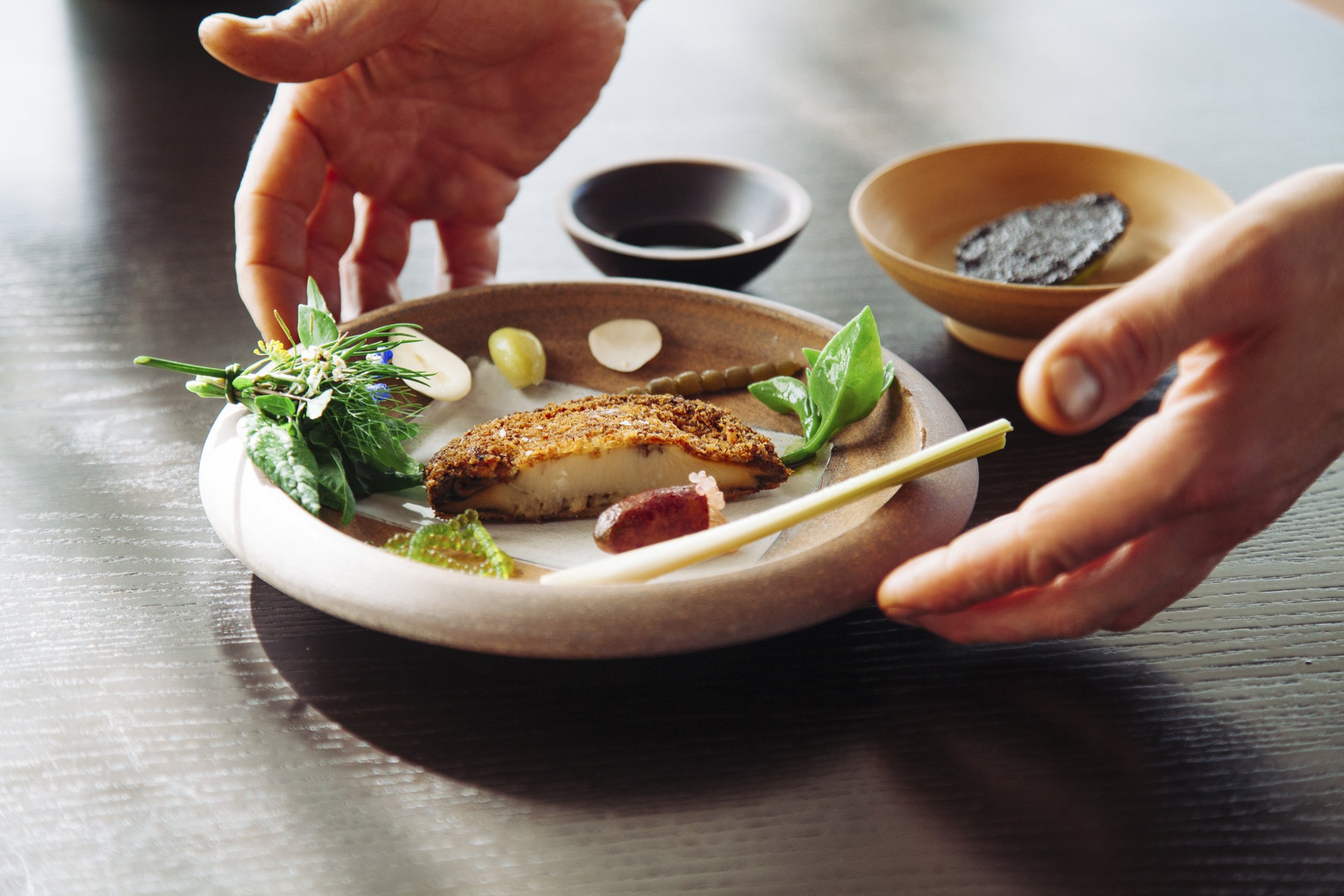 René Redzepi was not happy. Forty minutes into the first trial run of his restaurant Noma's Sydney pop-up, the marron was coming out wrong—really wrong. The seventh course in a 12-course tasting menu, the indigenous Australian shellfish—which looks like a crayfish with its claws amputated—was sticking stubbornly to the grill. The ragout of a mango-eating goose on which the crustacean would perch was delicious, but the caramelized milk skin in which the two were wrapped was burning. And the palm frond baskets meant to encase the whole thing looked distressingly as if they had been woven by an errant band of kindergartners. A vein throbbed in Redzepi's damp forehead. Marching over to the sweating chef working the grill, he said, "What the hell are you doing here?"
Redzepi might well ask himself the same question. This Noma pop-up is nearly 10,000 miles from the Danish restaurant's Copenhagen home and involves the kind of logistics—hundreds of kilos of gear to ship, 75 staff members to transplant—more common to a military expedition than a fine-dining restaurant. Yet the restaurant is hardly alone in taking on the challenge. Across the globe, a growing number of elite restaurants are making the risky decision to temporarily uproot themselves.
The term pop-up hardly does these endeavors justice; this is not a couple of bearded guys serving lobster rolls in their friend's art gallery. Celler de Can Roca, a restaurant in northeastern Spain that holds the top position on the World's 50 Best Restaurants list, went on a five-city tour in 2014 and 2015. In January 2015, Heston Blumenthal relocated the Fat Duck to Melbourne, Australia, for six months while his restaurant in England was being renovated. Grant Achatz's Chicago restaurant Alinea ended a three-week stint at Madrid's DiverXo on February 6 and opened in Miami on February 16. Albert Adrià, the former pastry chef of Spain's elBulli, began a 50-day pop-up in London on February 12. And Noma preceded its Sydney residency with one in Tokyo last year.
In most of these cases, the restaurant has closed its home base for the duration and transferred its sizable staff to the pop-up venue. "We were getting lots of offers to open restaurants in New York, London, Dubai," says Joan Roca, chef of Celler de Can Roca. "But we knew we couldn't do it well if we had a second [permanent] place to look after—our cooking is too labor-intensive. This way, we could take everyone with us."
Creating a positive experience for employees who normally spend their long days meticulously cleaning herbs or polishing glasses is part of the motivation. "We want to expose them to new things, let them see new ingredients and cultures," says Redzepi. "And it's a bonding experience. Being together in a new place, living together, trying new things—it brings you closer together."
It also brings these restaurants closer together with the rest of the world. "It internationalizes us," Roca says. "When we are on tour, we have the chance to meet a lot more people, and a lot more people have the chance to learn about what we do."
Not incidentally, some of those new people are voters for William Reed Business Media's 50 best list, which has regulations that require jurors to have eaten in any restaurant for which they vote in the previous 18 months. By moving halfway around the world, a restaurant expands its potential voting base.
But it is ordinary diners who seem to most appreciate the opportunity to experience a renowned restaurant in the comfort of their own hometowns. Noma's entire 10-week run in Sydney—featuring some 5,600 reservations—sold out five minutes after the restaurant put tickets up for sale on its website (it says it has a waitlist of 40,000). Seats for the Melbourne Fat Duck were so highly prized—despite the $525 price tag—that some people took to scalping them online for nearly double that amount.
That kind of response doesn't necessarily translate into profit for the restaurant, which is where the risk comes in. Although all 1,700 seats of Alinea's pop-up sold out, for example, the restaurant "didn't expect to earn money," says Patricia Mateo, whose public relations firm, Mateo & Co., helped organize the event. "We did it for the experience."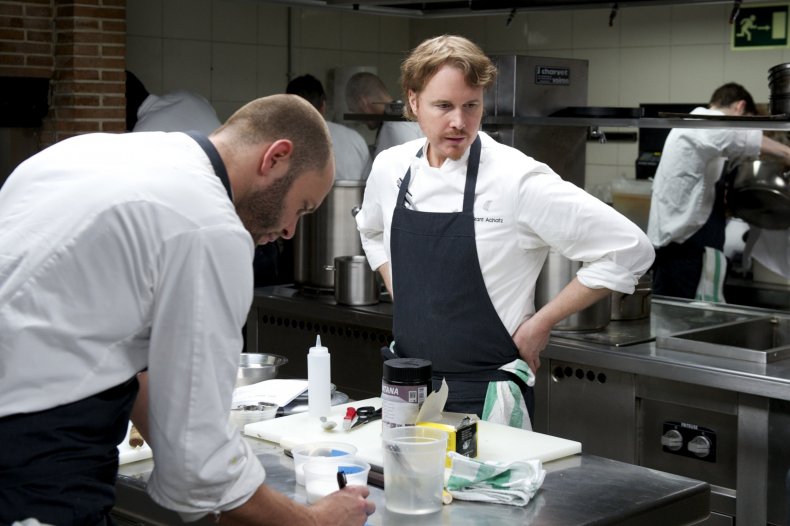 That experience doesn't come cheap. In addition to the lost sales at home, there is a new menu to research, new suppliers to source, equipment and tableware to either ship or buy, a dining room to design and decorate and dozens of staff members to relocate. That's why menus are generally more expensive on the road than they are at home. And it's also why some restaurants choose to take on sponsors to help offset costs. Alinea's stint was partially subsidized by the Madrid municipal government, for example, and the NH Hotel where it was housed. And Spanish financial group BBVA underwrites the Celler de Can Roca's tours, a sponsorship that explains why one of last year's stops was in Houston, a city with little gastronomic renown but a stadium that BBVA paid for.
When Noma opened in Tokyo, housing for its staff members was included in the deal it negotiated with the Mandarin Oriental hotel, where the pop-up took place. Yet even that freebie—and a ticket price of about $350—wasn't enough to keep the restaurant in the black. With custom-made place settings that included $200 ceramic bowls and $80 chopsticks, and live shrimp that cost the kitchen $8 apiece, Noma Japan needed to take on a sponsorship from a local egg company. It also sold those beautiful but pricey plates and bowls in an online shop once the residency was over.
The move to Australia looks to be an even riskier prospect. Once again, the tableware and furniture have been custom-made; once again, the ingredients are pricey enough to keep Redzepi walking around with a catalog of them in his head. (A powder made from native kakadu plums costs $500 a kilo; the abalone—which is cut in half, pounded and breaded like a schnitzel, and served with an array of exotic seaweeds, including one that looks like a necklace of green glass beads—comes in at $20 per serving just for the shellfish.) But this time, there is no sponsor, and the restaurant is picking up the tab for housing its staff in apartments. "A ticket costs 485 Australian dollars," says Redzepi, "$350 [Australian] is for food costs. The rest goes to pay for staff housing."
With prices that high, there's more pressure than usual to ensure everything is perfect. In the days preceding Noma's January 26 opening, the staff was full of nervous energy. Around two tables positioned outside, 12 apprentices from local culinary schools intently peeled the green macadamia nuts to be served with a refreshing spanner crab broth as the first course (the task was taking them two hours a day). In the custom-designed dining room, servers made sure the wallaby skins were draped perfectly over the backs of the chairs and discussed with marked urgency how to properly prepare a long black for Australian coffee connoisseurs. As he stepped in to inspect the room, Redzepi's gaze fell on the outdoor planters intended to prevent curious passers-by from pressing their noses against the dining room's floor-to-ceiling windows. He marched outside and gestured at one disgustedly. "What is this?" he asked. "It looks like something you'd see in a shopping mall parking lot."
But the ugly planters were fixed—workers hurriedly painted them a rustic shade of brown—in time for the opening. As he stood at the pass for the first official service, Redzepi's face lit up while he watched a parade of servers take the wild berry dish out, with its savory, almost meaty muntrie fruit and ruby-colored rye berries, all drizzled with kelp oil and sprinkled with that expensive kakadu powder. They were followed by a trio of dumplings made from fried saltbush leaves filled with a porridge of nutty wattle seeds. He marveled aloud at the products he, his senior chefs and a small band of foragers had managed to find: "So many of these plants predate agriculture. They have this wonderful, almost Jurassic flavor to them, but not even most Australians have tried them."
Even more than the acclaim, or the bonding, or the chance to reach a new audience, it's the inspiration and sense of reinvention that makes all the work and risk of these highbrow pop-ups worthwhile. As the first plates of marron came up this time, Redzepi inspected them carefully, then smiled. "Remember to tell them about the ragout, about how it's made from a magpie goose that eats mangoes," he said excitedly to the server who charged with explaining the dish to the diners. "It's amazing."