Nomad's Land: The Smart Traveler's Guide to Scottsdale, Arizona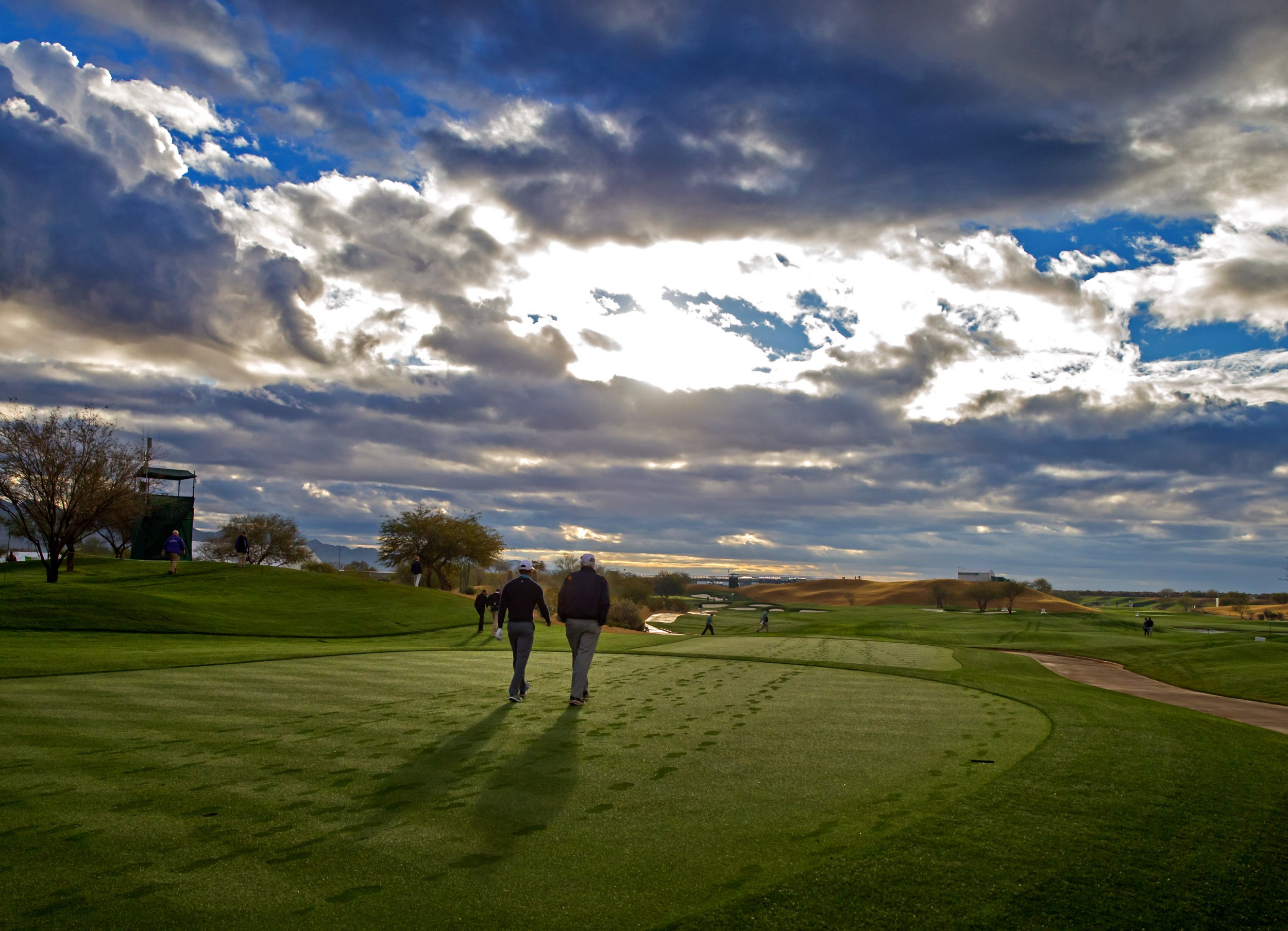 Scottsdale, Arizona is not a cultural destination on par with Paris or even Pittsburgh, yet for adults of a certain age and disposition it is an inviting place to hang one's golf cap and Vibram soles when autumnal chill turns into frosty winter woe. At which point nearly all of northwest Canada evacuates south to the greater Phoenix area, alongside domestic second- and third-home owners who divvy up the calendar year according to the season. Must be nice.
Said influx of free-spending snowbirds—combined with Scottsdale's well-heeled locals—has resulted in a controlled explosion of enough good grub, world-class resorts and championship golf to keep visitors happy for weeks on end, or whenever the old vacation budget comes crashing down. Fret not: Cheap outdoor thrills are in abundance for those of you silly enough to walk (bike, zipline, etc.) without golf clubs in tow. I like birds, but much prefer birdies, and can hunt such game at one of nearly 200 courses in the area.
Bourgeois amenities aside, what most appeals to me about Scottsdale are the stubborn remnants of the not-so-distant Wild West, especially those in now-buzzing Old Town. At the end of the 19th century, saloons from Tombstone to Yuma were filled with miners, gamblers and outlaws, and were succeeded some five decades later by the arrival of modern-day desperadoes like Joe Bonanno and Sammy "the Bull" Gravano. Think 1930s Chicago with 296 days of sun and you have a perfect place to be relocated by the Feds after ratting out your former "associates." It gives the area a little whiff of Vegas without the garish neon or fake volcanoes.
WHERE TO STAY: Mid-century fetishists, rejoice! The Hotel Valley Ho is architecturally surreal and has a swinging pool scene and a memorable bacon-and-bleu-cheese burger at ZuZu's. The Fairmont Scottsdale Princess is where you want to stow your bags for the adjacent Waste Management Open in February, the nuttiest pro golf outing in PGA history. The Four Seasons Resort at Troon North sidles up to some of the area's swankiest golf and has the most legit breakfast buffet this side of the Champs-Élysées. And luxury and privacy are on tap at the Canyon Suites at the Phoenician, a quiet, 60-room boutique hotel within an otherwise raucous, family-friendly resort.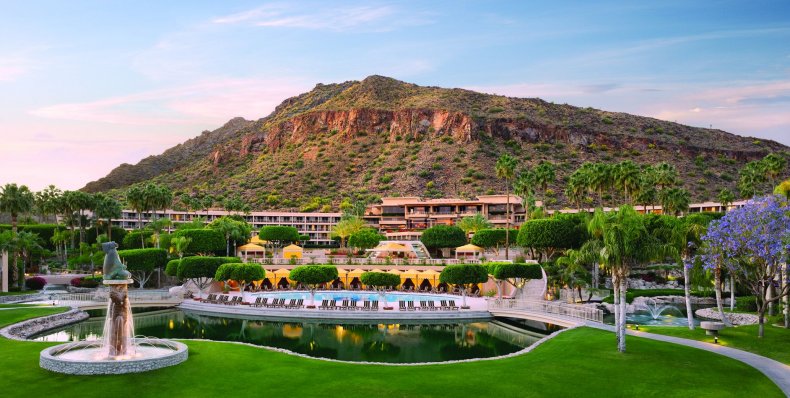 WHERE TO PLAY: This is tough—3,500 holes of golf to choose from, and few outright stinkers. Troon North's fraternal-twin 18s glow plushly green throughout the winter months, enhanced by big-sky vistas and muchos saguaros. TPC Scottsdale's Stadium course is where the pros go toe-to-toe, and ever a joy and vexing challenge both. The Yavapai Nation's We-Ko-Pa complex is unforgettable—36 holes of remote desert landscape and naturalistic use of the land. And the Boulders Resort just might get you out of hot water for playing too much golf. Your beloved hits its justly celebrated spa while you play one of two expertly-sculpted Jay Morrish designs. Truce?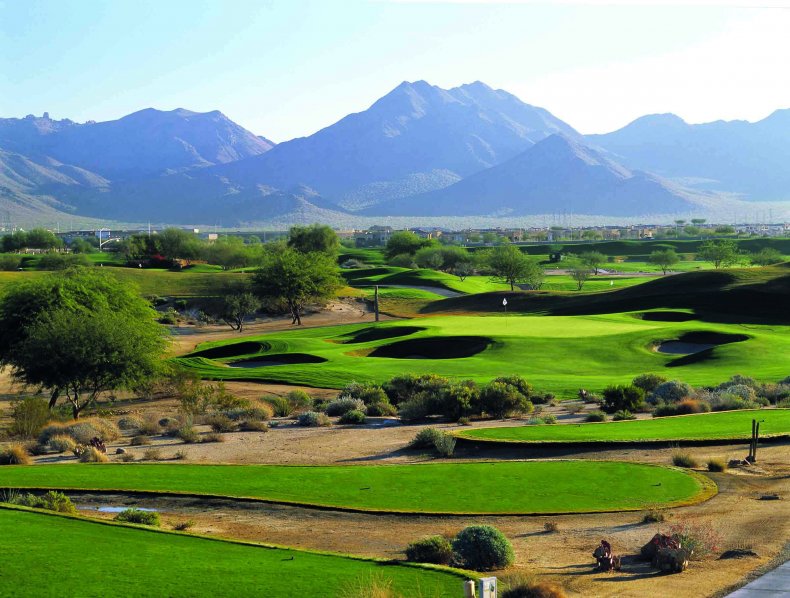 CHOW NOW: The House Brasserie is in an old converted home, its front patio a classy place to enjoy the house-cured pastrami or Scottish Salmon. Foodies flock to nearby FnB for expertly sourced exotica like French-fried squash blossoms or pasta in a parmesan broth with green garlic. Barrio Queen is higher-end Mexican cuisine—the beyond-tender cochinita pibil kills, as does an upscale take on the Sonoran hot dog. The venerable Don & Charlie's is a vibrant, sports-themed steakhouse and was authentically old-school long before the category even existed. And the Sunday brunch at Elements—within the Sanctuary Camelback Mountain Resort and Spa—is equally noteworthy for its eggs benedict and its bountiful views of the entire Paradise Valley. Bring extra film for the Instamatic.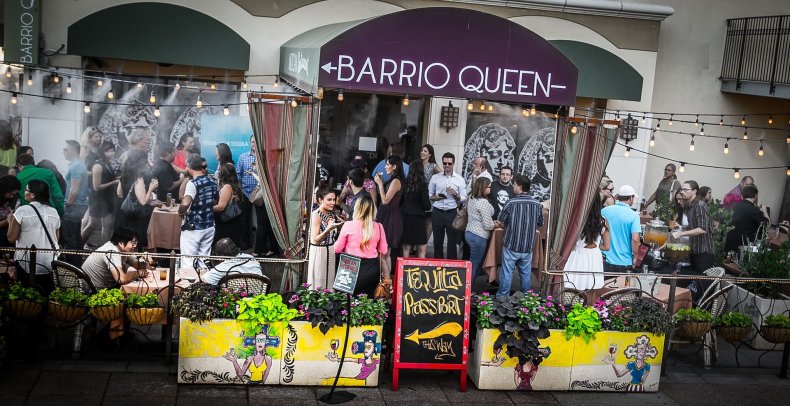 OUTDOORING: Untamed Scottsdale is attackable by land, wheels or even air. The McDowell Sonoran Preserve boasts 60-plus miles of shared-use trails and has graded hikes for families and erstwhile Olympians alike. Bikers like the "Double Bypass," a wee 1,600-foot climb, and those with a higher tolerance for altitude changes sign up with Desert Splash Adventures for an airborne tour of the Sonoran Desert and the company's signature water landings on Lake Powell. Plan on lunch afterward. You don't want to try this on a full stomach.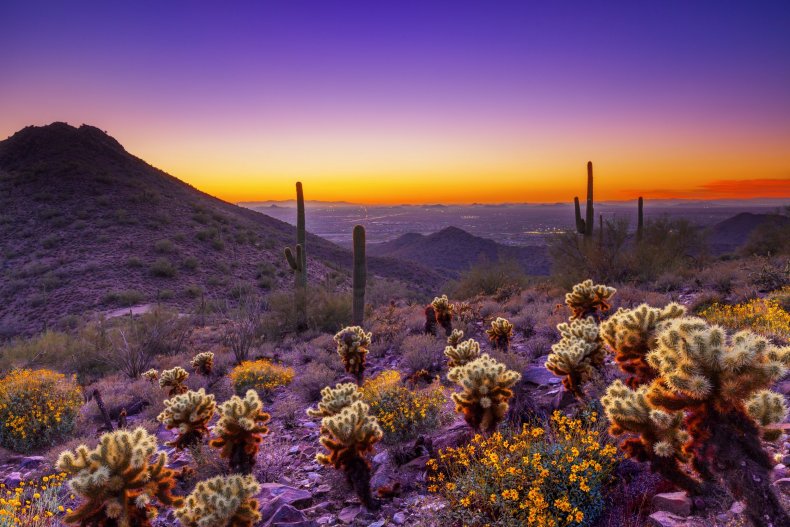 KULCHUR: Don't even think of leaving town without a visit to Frank Lloyd Wright's home/architectural lab, Taliesin West, where an all-access tour offers glorious views of the McDowell Range from 600 acres Wright bought for $3.50 per back in 1937. Art galleries abound downtown if you, for some inexplicable reason, go in for American Western Art. Seek out some vintage Maricopa Indian pottery if you can find it amid the ubiquitous silver-and-turquoise shops and bathetic coyote paintings.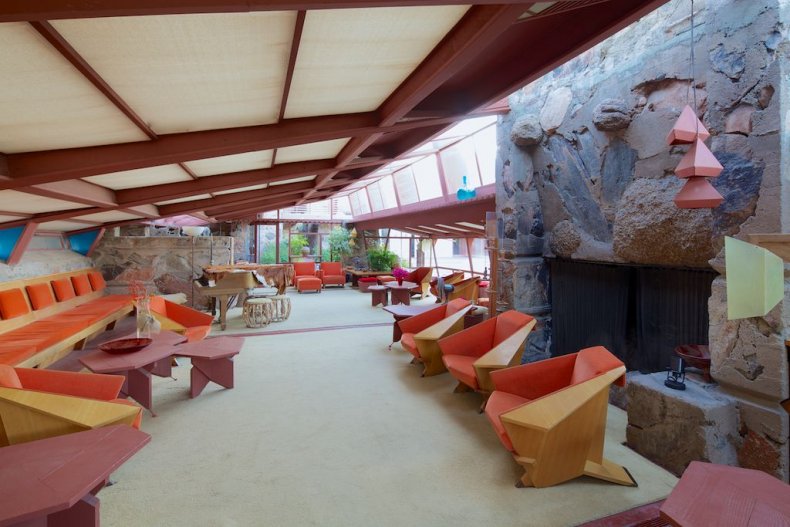 Correction: An earlier version of this story incorrectly stated that Silviana Esparza was the chef at Barrio Queen.