Non-Binary 12-Year-Old Beaten at Florida Picnic For Wearing LGBT Pride Flag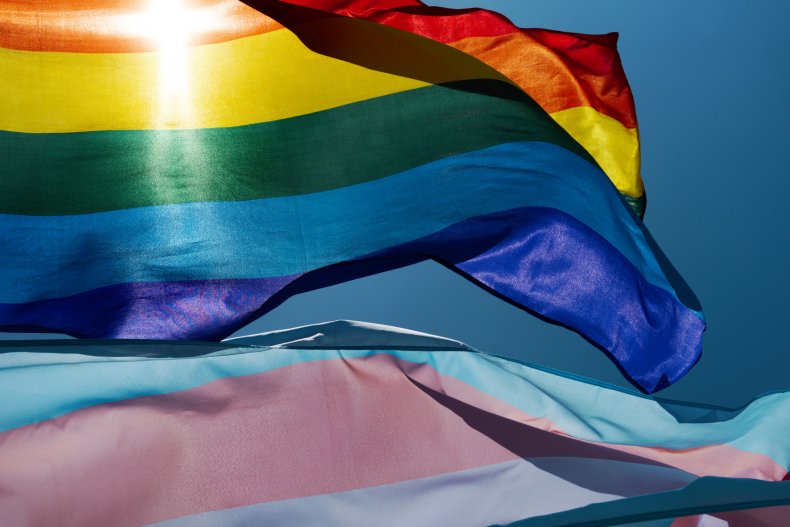 Florida police are investigating an incident last week that involved a non-binary 12-year-old student being physically attacked after displaying an LGBTQ pride flag at an outdoor school picnic.
Leo Hoffman and their friends were enjoying the picnic when a male student grabbed the rainbow flag and threw it into a trash can last Friday, Leo's father Benjamin Hoffman told Bay News Nine.
When Leo retrieved the flag and draped it across their back like a cape, they were allegedly pushed to the ground, stomped on, doused with water and dragged across the ground while wrestling for control of the flag with the same student and other assailants.
"Leo was frightened," Benjamin Hoffman told the outlet. "Not so much for themselves but for their friends. Leo is very strong and would do anything to protect their friends."
A spokesperson for the Pinellas County Sheriff's Office told Newsweek on Friday an investigation into the incident is "active and ongoing" but declined to provide any further details or comment before the investigation is completed.
The students believed to be responsible for the attack were suspended from the school, with some expelled and reassigned to different schools. Benjamin Hoffman said he was not pleased "to see someone's kid expelled from school" but it was "just not acceptable" to "lay your hands on another person."
"The students' behavior was inappropriate and unacceptable, and they were quickly disciplined," Pinellas County Schools Public Information Officer Isabel Mascareñas said in a statement to WTSP. "Pinellas County Schools does not tolerate this behavior."
"Pinellas County Schools welcomes everyone, and we teach students to accept and respect others for who they are," she added. "The district values diversity and promotes inclusion."
A video posted to social media by Leo's older sister Ashleigh alongside the hashtag #justiceforleo on Tuesday captures part of the melee. Children can be heard shouting, with some laughing, as the physical struggle over the flag is taking place.
A follow-up tweet from Ashleigh thanks "everyone who has called" the school in response to the video before sharing that the school principal had "just let us know that the five main boys involved have been suspended and that they are pursuing a full investigation."
"My oldest daughter posted the video on Twitter and it just blew up, hundreds of thousands of views," Benjamin Hoffman told WTSP. "People started calling the school and the Sheriff's Office and then things started happening."
Over 80 percent of LGBTQ students say that they have been harassed or assaulted in school, most often due to their perceived sexual orientation or gender expression, according to a 2019 national survey from GLSEN.