Nondisclosure Agreements Have a Valid Purpose, But They Can Also be Misused, Experts Say
Former New York Mayor Michael Bloomberg's refusal to release former employees of his media conglomerate from nondisclosure agreements is sparking a reexamination of these contracts that had already been energized by the launch of the #MeToo movement.
On live television, Senator Elizabeth Warren challenged Bloomberg directly to release any number of women who might be restricted by NDAs from discussing claims of harassment or abuse. The exchange occurred Wednesday evening during the ninth Democratic presidential debate in Las Vegas, Nevada.
In the employment context, these agreements generally prohibit either party, or both, from discussing information indicated in the contract, often confidential information related to the business' operations but in many cases information related to alleged incidents of harassment.
NDAs have also been used in employment disputes to help resolve or preempt litigation, but since their ability to be weaponized to conceal pervasive sexual harassment was revealed by the #MeToo movement, many in the legal profession are beginning to reevaluate their primacy.
"Unfortunately, we're seeing that these broadly drafted NDAs are being imposed during the course of employment with the implication, 'You better not speak up,'" Andrea Johnson, senior counsel for state policy at the National Women's Law Center, told Newsweek. "Even if those threats might not have legal force, they're still being made."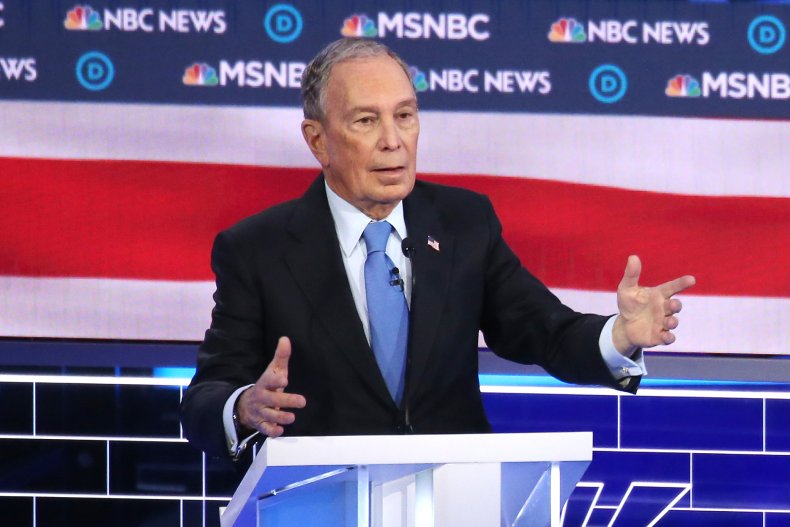 Because of the nature of the secrecy surrounding these agreements, it is difficult to estimate how prevalent they are. One 2015 study published in the Vanderbilt Law Review found that 87 percent of CEO employment contracts contained some variation of a nondisclosure agreement.
Even when applied to cases of workplace behavior, NDAs can still serve a valid purpose, lawyers say.
"You might have a situation where an accusation has been made, and the company does not have any way of finding out who is telling the truth because of a he-said, she-said situation," Samuel Estreicher, the director of the Center for Labor and Employment Law at New York University School of Law, said. "In those circumstances, a settlement agreement with an NDA could be appropriate. In repeat-offender situations it would not be."
Bloomberg and his company have been subject to numerous lawsuits over several decades related to allegations of discrimination and harassment, the Washington Post reported Saturday. It is unknown exactly how many women who may have claims against the mayor or his company exist, nor how many could be bound by an NDA.
When pressed by Warren, Bloomberg said he would not release women from these agreements because they were entered into "consensually" with the expectation that "they will stay private."
Estreicher believes that in one-off circumstances where an NDA is signed, there is "an exchange of consideration" between the accuser and the employer that protects its legitimacy.
"Usually, the victim is getting something out of this," he said, cautioning that in cases of serial harassment, public policy dictates these agreements should be restricted.
The notion that these agreements, especially in the workplace, are always fully consensual raises eyebrows among some legal observers.
"It's a bargaining chip they can use in obtaining a settlement to have things go away more quickly," Johnson said. "Right now employers hold all the cards. Survivors often feel they have little power to do anything but accept an NDA."
Coercive factors such as a fear of retaliation or workplace notoriety can tilt the power imbalance in the direction of the employer, who almost always prefers to include an NDA in any settlement claim.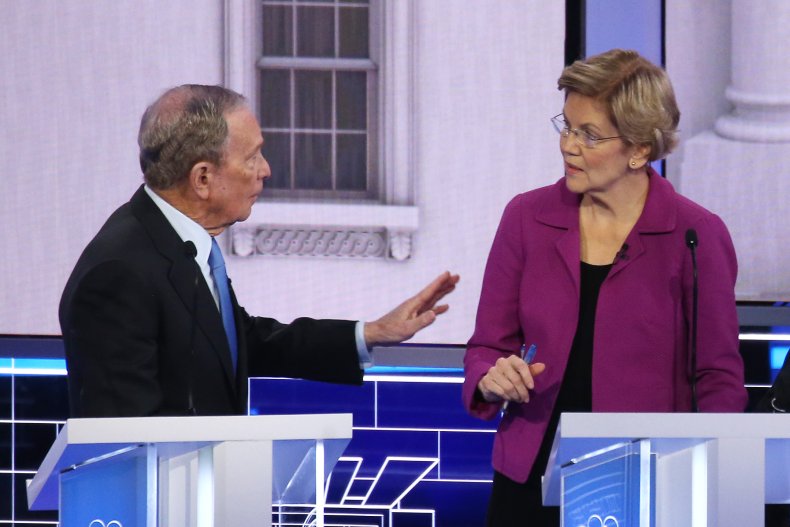 Especially when an employee is not represented by an attorney, byzantine agreements can make it difficult to understand what an accuser is getting in return for her signature or what her rights are if she refuses to sign.
Johnson is advocating for reforming laws regulating NDAs so that the playing field can be equalized. She, like most lawyers, still believes that these agreements can serve a valid public policy interest when implemented fairly.
The National Women's Law Center notes that since October 2017, 13 states have taken action to limit the use of NDAs as a prerequisite for employment or a settlement.
Debra Katz, a District of Columbia lawyer who has represented hundreds of victims in sexual harassment cases over a 35-year period, emphasized that in the #MeToo era, NDAs can also serve to empower women to control their own narrative when entered into voluntarily.
"Most of my clients just want to go on with their lives, and that means having their privacy protected and being able to restore the dignity they lost in the workplace," she said. "They need to be able to have control over that decision."
In an era when online information lives indefinitely, Katz noted that NDAs can prevent private information from ever seeing the light of day, a commodity for many victims.
Social factors play a role in why women decide to pursue or refuse an NDA as part of a harassment claim, she added.
Now that the #MeToo movement has kicked off, some women may no longer feel a sense of shame about their harassment they might have felt decades ago, when an NDA may have appeared more attractive.
Bloomberg's campaign did not respond to a request for comment about his use of NDAs. Because the number of women who may be bound by them and the circumstances under which they were implemented are both unknown factors, it is difficult to assess whether these women would want their agreements to be broken.
Regardless, Johnson found it reassuring that the notion of agency in nondisclosure agreements is becoming part of the mainstream discussion.
"NDAs have been untouchable and unquestioned for so long," she said. "It was exciting to see this issue being discussed on the debate stage."