Non-Jewish soldiers in the Israeli military feel disenfranchised by the country's new "nation-state" law, leading some officers to resign.
Shady Zidan, a deputy company commander who hails from Israel's Druze religious minority, announced his resignation on Monday, saying the controversial legislation leave him and many others feeling like second-class citizens.
"Until today, I gave my soul to the country, I risked my life, I was away from home, and who knows what else," Zidan wrote in a Facebook post, according to The Times of Israel.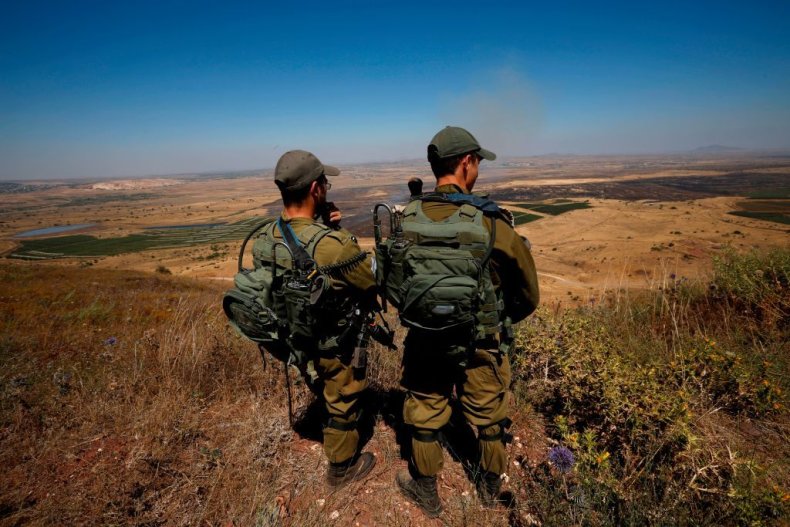 "Until today, I stood in front of the national flag with pride and I saluted it. Until today, I sang the Hatikva national anthem because I was sure that this is my country and I am equal to all others," he explained.
"I am not a political person, and not someone who is bothered by [politics].… But I am a citizen, like all others, and give my all and more for the country. In the end, I am a second-class citizen?" he asked. "So thank you, I am not prepared to be part of this, and, likewise, I am joining this campaign, and so I have decided to stop serving this country."
Earlier this month, Israeli lawmakers passed legislation that declared Jews have "an exclusive right to national self-determination" in Israel and formally enshrined the country as the "historic homeland of the Jewish people." The decision was blasted by critics and minority groups within the country, who have called it "racist" and "apartheid."
While Jews make up the majority—about 80 percent—of Israel's 8.8 million population, Muslims, Christians and other religious groups such as the Druze hold citizenship in the country as well. The Druze community, which is estimated to be less than 150,000 in the country, is the only minority group that has agreed to take part in Israel's mandatory military draft. As a result, sizable numbers of Druze serve and die alongside Jewish Israeli citizens.
Last Friday, Prime Minister Benjamin Netanyahu met with the community's leaders, who have criticized the new legislation for marginalizing their rights in Israel. Following the meeting, Druze leader Amal Assad said that the community would remain firm in its protest against the law. Netanyahu, however, said he would not consider amending the legislation.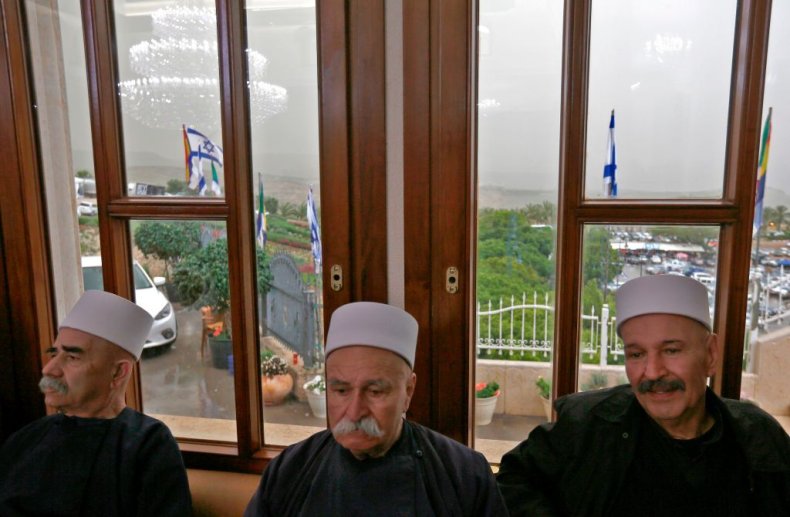 Before Zidan's Facebook resignation, fellow Druze officer Captain Amir Jamal wrote an open letter to Netanyahu on Sunday, announcing his decision to leave the military as well.
"This morning when I woke up to return to my base, I asked myself why. Why do I need to serve the state?" Jamal wrote, according to Israeli newspaper Haaretz. "This country that I, along with my two brothers, and my father, served with dedication, purpose and love of our homeland—in the end, what do we get, we are second-class citizens."
In response to the resignations, Israel Defense Forces (IDF) chief of staff Gadi Eisenkot told soldiers to "leave the controversial political issues outside the confines of the army," according to The Times of Israel.
"The shared responsibility and the warrior's camaraderie with our brothers the Druze, Bedouin and other minorities serving in the IDF will continue to guide us," Eisenkot insisted.