Over 360,000 Children Were Injured by Toy Guns from 1990 to 2016, New Study Finds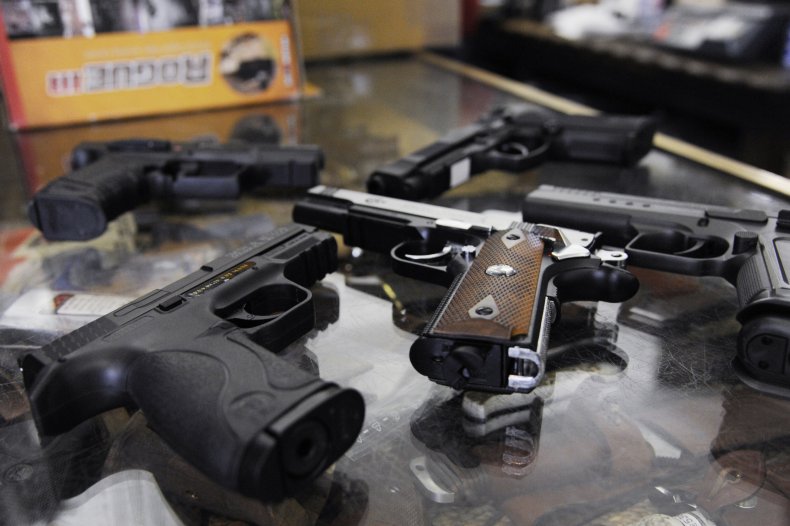 Approximately 364,133 U.S. children suffered injuries caused by non-powder firearms from 1990 to 2016, a comprehensive new study published in the journal Pediatrics has found.
This represents an average of 13,486 children injured each year by these non-lethal weapons. The report—from researchers at the Center for Injury Research and Policy at the Nationwide Children's Hospital—covers a wide swath of injuries, from less-severe bruises to fractures and eyeball ruptures.
Despite the significant number of overall cases, rates of childhood injury from non-powder firearms fell by 55 percent over the 26-year period. Non-powder firearms are often sold as recreational weapons. They include such popular products as BB guns and airsoft guns. Unlike traditional firearms, they expel projectiles using alternatives to gunpowder, such as compressed air, making them generally safe for recreational purposes.
However, the study cautions that these devices should be regarded as "potentially lethal" because many non-powder weapons shoot projectiles fast enough "to penetrate human skin."
No deaths were recorded in the dataset examined for the study. However, the database from which the researchers culled injury reports may not have been a reliable wellspring for information on fatalities, as it was drawn primarily from emergency room reports. Fatal cases are not always transported to the emergency room, nor would emergency room records note a patient's death if they were subsequently transferred to a different ward.
While the overall trend in non-powder firearm injuries follows a steep decline, the rate of eye injury, specifically, associated with these weapons surged by 30 percent over the study period.
"Eye injuries are commonly reported in association with nonpowder firearms and can result in serious adverse outcomes, including partial or complete vision loss," the study noted. Twenty-two percent of eye injures resulted in a hospital admission.
The head and neck were the most commonly injured body parts. The average age of injured child was 12 years old, and boys accounted for almost 90 percent of injuries recorded.
According to the study, all demographic categories noted a decrease in injury over 26 years, with 13- to 17-year-olds and boys yielding the greatest decrease in injury rate.
While non-functional toy weapons are regulated by standards developed in conjunction with the Consumer Product Safety Commission, there are no mandatory federal standards governing the safety of non-powder firearms specifically. Much of the industry has adopted voluntary standards, though those do not carry the force of law.
The study notes that 23 states plus the District of Columbia have forged their own rules governing non-powder firearms to fill in the federal regulatory gap.
A trio of Democratic senators, led by Bob Menendez, has called on the Consumer Product Safety Commission to push for standards governing non-powder weapons. In a response to the senators' request, the commission reported that a standards-setting organization previously tried and failed to do so. That body recently voted down a resolution which would have pressured the industry to make non-powder firearms more easily distinguishable from actual weapons.
"Nonpowder firearms can cause permanent, severe disability and even death," Dr. Gary Smith, director of the Center of Injury Research and Policy, said in a press release issued Monday. "They are more powerful than many people think and some can achieve a muzzle velocity similar to a handgun. Stricter and more consistent safety legislation at the state level, as well as more child and parental education regarding proper supervision, firearm handling, and use of protective eyewear are needed."