Non-Stop Flight From New York to Australia Aims to Set a Record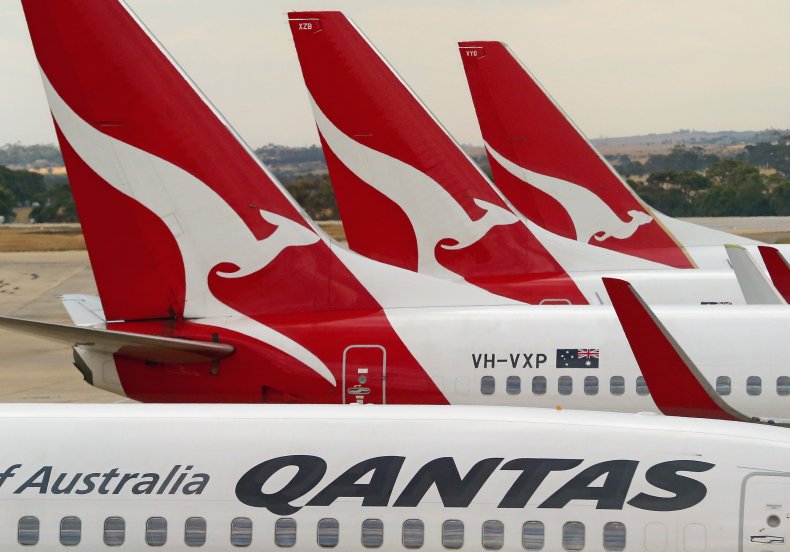 On Friday night, an aircraft was scheduled to take flight from New York to Sydney, Australia for a unique purpose.
About 50 passengers and crew members were slated to board on Qantas Airlines flight 7879 at around 9 p.m. at New York's John F. Kennedy Airport. Named Project Sunrise, it will be the first commercial flight to travel non-stop between New York and Sydney, flying a total of 16,200 kilometers.
The trip, which will take about 20 hours, will conduct scientific research focused on how passengers and crew will handle the long journey, according to a press release from Qantas. The current flight from New York to Sydney would take around 22 hours.
According to the Telegraph, the previous longest commercial flight took 18 hours and 45 minutes: a Singapore Airlines flight traveled non-stop from Newark Airport in New Jersey to Singapore.
The flight will help Qantas' plan to begin sending flights between the East coast of Australia and New York and London. "The direct flights would save passengers up to four hours in total travel time and follow the successful Perth-London route, which started in March 2018 and is the only direct link between Australia and Europe," Qantas said.
The Boeing 787-9 is not technically designed for such a long flight, but the plane was filled with maximum fuel, and passengers were told to limit their amount of baggage, in order for the aircraft to fly non-stop.
Qantas' research is part of a current study to see how passengers can minimize jet lag. "The initial study findings showed 54% of people surveyed used ear plugs or noise cancelling headsets to help them sleep on long haul flights. Thirty-eight per cent drank alcohol to aid their sky slumber and 10% used sleeping tablets. Thirty-nine percent chose healthy food when they arrived at their destination to help with recovery. The study also revealed what passengers aren't doing, with less than half of travelers (47%) surveyed not making a conscious effort to venture out into the sunshine upon arrival – a proven way to overcome jetlag," Qantas wrote.
According to Qantas, the flight will have four different pilots on rotation. The plane will also have two additional pilots in the cabin, with a total of 67,000 hours of flight experience combined.
Qantas also stated that months of planning have been done prior to this flight, which helped determine "the optimum flight path, including running daily plans to establish wind and weather patterns."
One of the flight's passengers tweeted: "This will be my home for the next day...almost literally. Flight from JFK-SYD is 19.5 hours or so."
"Time to check in for the first NY to Sydney non stop. Will we do it on the Qantas Dreamliner in under 20 hours?" tweeted another passenger.
Live updates of the flight can be found here.