U.S. Visas for Muslim-Majority Countries Down 20 Percent Under Trump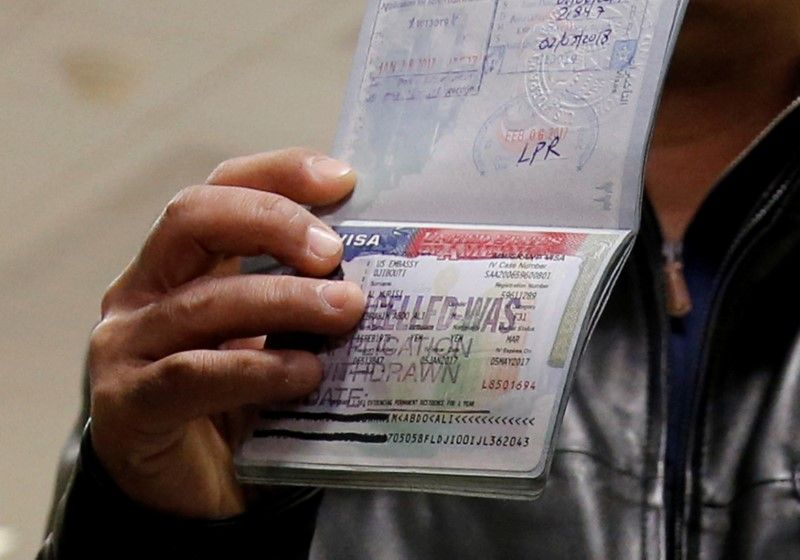 Even though President Donald Trump's executive order banning travelers from six Muslim-majority countries was blocked by a federal appeals court on Thursday, new State Department data show that his administration has issued fewer visas to people from Arab and Muslim countries.
A review of the new data by Politico shows that in April 2017 there was a nearly 20 percent decline in the number of nonimmigrant visas issued to people from 50 Muslim-majority countries, when compared with the monthly average in 2016. There were 85,790 visas issued per month to people from those countries last year, but that number was only around 69,000 in April.
For Arab countries only (defined as the 22 countries in the Arab League), the decline in nonimmigrant visas was closer to 30 percent, Politico reports. Overall, there has been a 15 percent decline for nonimmigrant visas issued worldwide when comparing April 2017 numbers with the 2016 monthly average.
Related: Refugee resettlement in the U.S. drops significantly since Trump presidency
For the seven countries targeted in Trump's first executive order—Yemen, Libya, Iran, Syria, Sudan, Somalia and Iraq—the number of visas issued was down significantly between 2016 and 2017. (Trump omitted Iraq from his revised executive order, issued on March 6.) Visas to the six countries in the revised order were down by 55 percent from 2016; this includes a 68 percent drop in visas issued to Somalis and a 52 percent drop for Iranians.
The analysis comes one day after a report from the Pew Research Center that found refugee resettlement has declined since Trump was elected president in November. Refugee admissions to the U.S. fell from 9,945 in October to 3,316 in April. Admissions reached a low in March, at 2,070.
While there isn't a precise reason stated for the decline in visas, it comes amid a continued crackdown on immigration in the U.S. It also comes after the Fourth Circuit Court of Appeals in Richmond, Virginia, upheld a block of the executive order on Thursday. The ruling said the executive order "speaks with vague words of national security, but in context drips with religious intolerance, animus and discrimination." Attorney General Jeff Sessions said he would send the case to the Supreme Court. While campaigning, Trump called for a ban on all Muslims trying to enter the U.S., comments that have since been cited in various lawsuits filed against the president's executive order.
The economic cost of the travel ban could reach several billion dollars. An analysis published last month found that the travel ban could cost as much as $18 billion in tourism revenue to the U.S. That includes $10.8 billion that would have been spent in the U.S. by tourists.