ICE Sanctuary City Raid Arrests Many Nonviolent Offenders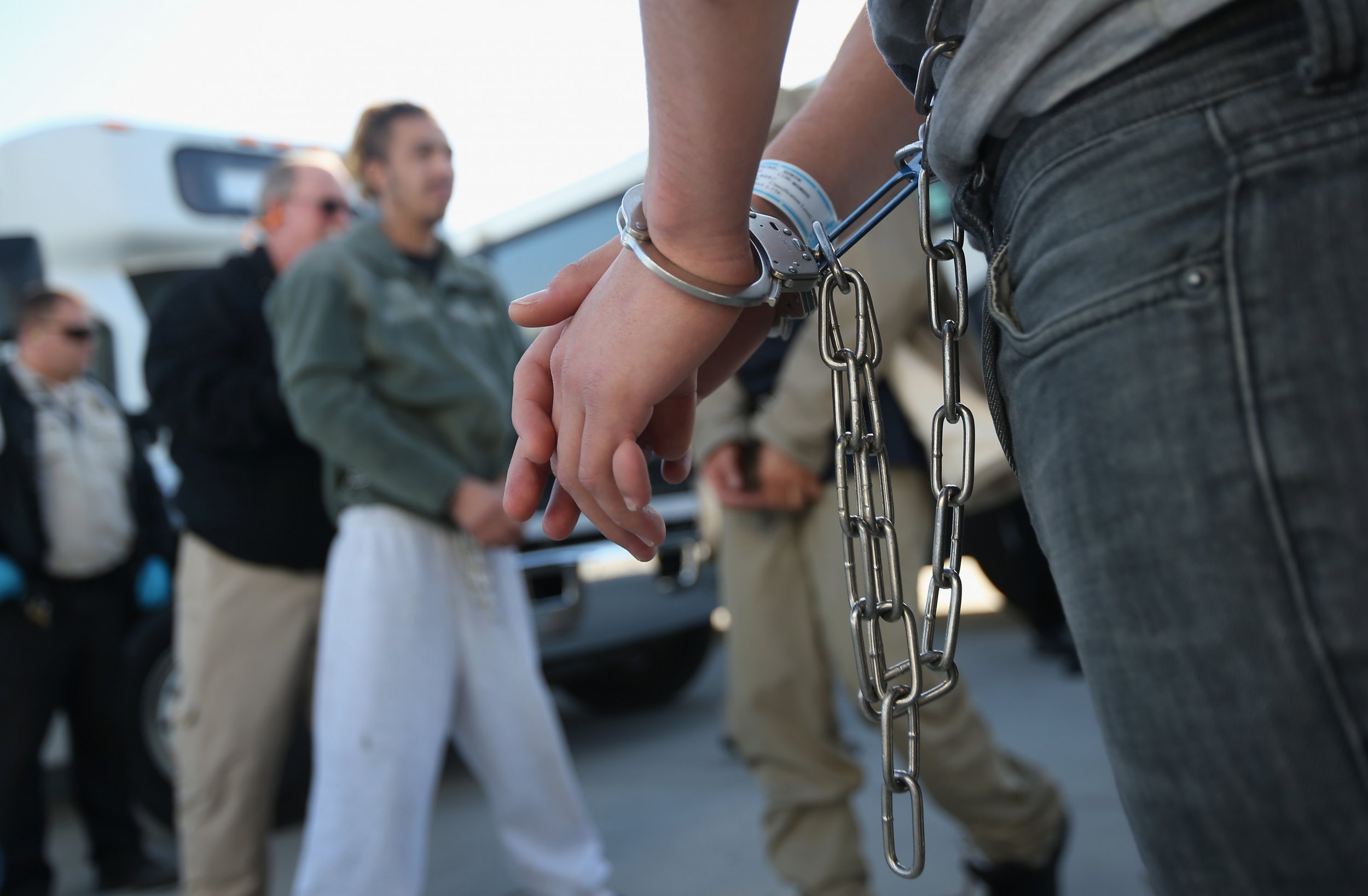 Nearly 500 undocumented immigrants were arrested this week, as part of a U.S. Immigration and Customs Enforcement (ICE) operation, dubbed "Safe City." The agency claims that their main target during the nationwide sweep was those with criminal convictions and charges. ICE's data shows that very few individuals were convicted of violent crimes.
According to data provided by ICE, 317 individuals had previous criminal convictions. Of those individuals, the most common conviction was driving under the influence (DUI), which accounted for 86 arrests and is a misdemeanor in all 50 states. Another 10 people were convicted of unspecified traffic offenses.
The nationwide sweep also resulted in the arrest of those with violent prior convictions, such as armed robbery. But, other individuals were arrested for minor convictions, such as trespassing.
Steven Camarota, with the Center for Immigration Studies, a Washington, D.C. think tank that advocates for tighter restrictions, believes any type of offense should result in deportation.
"Getting rid of people with criminal convictions, even if those convictions are only trespassing and invasion of privacy, still seems reasonable," he told 89.3 KPCC, a public radio station in Southern California.
A bar chart created by 89.3 KPCC, illustrates the top 10 criminal conviction categories that people were arrested for during the 4-day nationwide sweep. After DUIs, the second highest percentage of arrests was for drug trafficking, which 14 people were detained for. Some individuals arrested for non-violent offenses also were convicted of drug-related offenses.
Gov. Charlie Baker criticized the raid that led to 50 arrests across Massachusetts.
"I really do think the focus of these should be on convicted, dangerous criminals," Baker told the Boston Herald. "Look, law enforcement resources are always stretched. The most effective thing the feds and, frankly, we can do to keep our streets safe is to focus on criminals."
The agency stated their mission was to target those who "have violated U.S. immigration laws, prioritizing aliens with criminal convictions, pending criminal charges, known gang members and affiliates, immigration fugitives and those who re-entered the U.S. after deportation. Individuals with active DACA were not targeted for arrest."
During a February ICE raid, nearly half of those detained had no criminal records or traffic offenses, according to ICE data published in The Washington Post. Although some individuals had traffic or immigration-related charges pending, they were simply accused and yet to be deemed guilty or not.
The recent raid especially focused on individuals living in sanctuary cities, which are regions with policies in place that limit cooperation with federal immigration authorities.
"Sanctuary jurisdictions that do not honor detainers or allow us access to jails and prisons are shielding criminal aliens from immigration enforcement and creating a magnet for illegal immigration," ICE Acting Director Tom Homan said in a statement. "As a result, ICE is forced to dedicate more resources to conduct at-large arrests in these communities."