'Noose' That Sparked Hate Crime Investigation at Michigan Hospital Was Fishing Knot
Police have ruled that a rope resembling a noose which was found at the University Hospital in Michigan was not the result of a hate crime but someone practicing tying a fishing knot.
The University of Michigan's Division of Public Safety and Security (DPSS) said following an "extensive investigation" that there were no racial connotations to the spool of rope which was discovered on a shared work space at the hospital on June 20.
The DPSS launched an investigation into a suspected hate crime after receiving a report from an employee who found the spool of rope.
The review found that the rope was being used by a person to practice making a "Uni Knot," a type of knot used for fishing which at one stage in the tying process bears a similar resemble to a noose.
The knot was still in place when it was returned to the storage area, where it was found by the employee.
The DPSS said their conclusions were based on multiple witness interviews and other evidence but will be willing to reopen its investigation if any other new information comes forward.
At the time, the school feared that the rope that had been found was a "symbol of hate and discrimination."
"We have taken immediate action to have this investigated as both an act of discrimination and a criminal act of ethnic intimidation," Dr. Marschall Runge, executive vice president for medical affairs and dean of the UM Medical School, wrote in an email to employees on June 21, reported MLive. "This act of hate violates all of the values that we hold dear and will not be tolerated."
In a statement, the DPSS said it recognizes the impact that hate crimes and bias incidents can have on the wider community.
"We all share the responsibility of creating a safe and secure environment free from violent or threatening behavior," said DPSS Executive Director Eddie L. Washington, Jr. "Any crime designed to infringe upon these rights will be taken very seriously by the university and DPSS."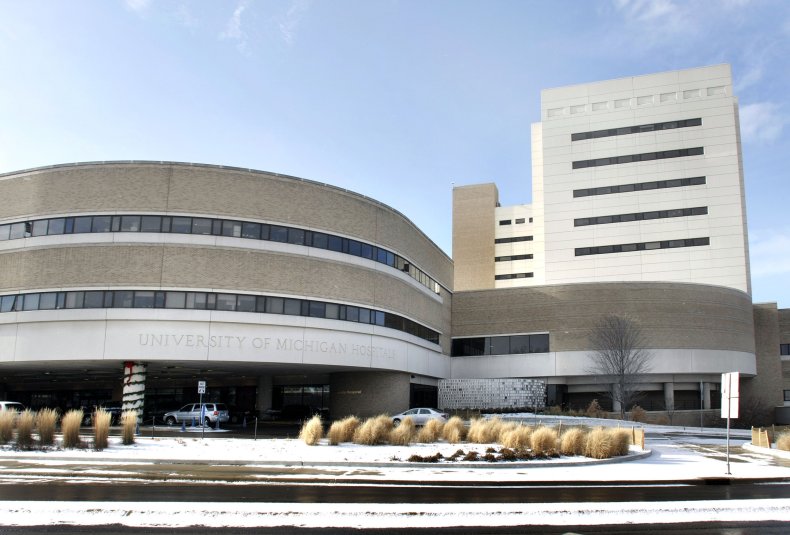 In May, four teachers at a school in California were placed on leave for cheerily posing for a photograph while holding a noose.
The photo of the teachers at the Summerwind Elementary School in Palmdale was heavily criticized after it was shared on social media.
Shaka Phillips, a former teacher whose 6-year-old niece attends the school, told Yahoo Lifestyle: "The integrity of the school is completely compromised. To the black community, a noose is a weapon, a symbol of slavery and lynching."
The school's principal, Linda Brandt, was also placed on leave for taking the photograph.