Noose-Shaped Rope Found at California Home Officially Labeled a Hate Incident
After family members found rope shaped like a noose hanging from a tree outside their home in Diamond Bar, California, local law enforcement reportedly designated the act a hate incident this weekend.
A woman, identified by her first name, Lillian, in a report by Los Angeles-based news station KABC, said her son noticed the rope hanging in the side yard of their residence when he left for work on Saturday morning. Lillian told the outlet that her son removed the rope as soon as he saw it.
"He sent me a text and said, 'Mom, I found this hanging in the tree on the side of the house, but I took it down,'" said the Diamond Bar resident, who has called the east Los Angeles County city home for more than 25 years.
"So, I'm looking at this text, and I'm saying, 'What is he talking about?'" Lillian continued in comments to KABC. "I'm thinking this is something on the news because it was a noose. I thought, 'Oh my god.'"
Lillian filed a report with the Los Angeles County Sheriff's Department, which later determined the noose-shaped rope placed on her property was a hate incident, according to KABC. Newsweek reached out to the department for confirmation and additional comments but did not receive a reply in time for publication.
The department defines a hate incident as "any non-criminal act, including words, directed at a person(s) motivated by bias against a person or group based on that person's race, religion, ethnicity, sexual orientation, gender or disability."
Hate materials distributed in public spaces, displayed on an individual's personal property, or placed on another's property without causing physical damage are considered hate incidents in Los Angeles County. The sheriff department's policies regarding both hate crimes and hate incidents—differentiated by the nature of the offense—list specific task forces within the county law enforcement agency assigned to manage those cases.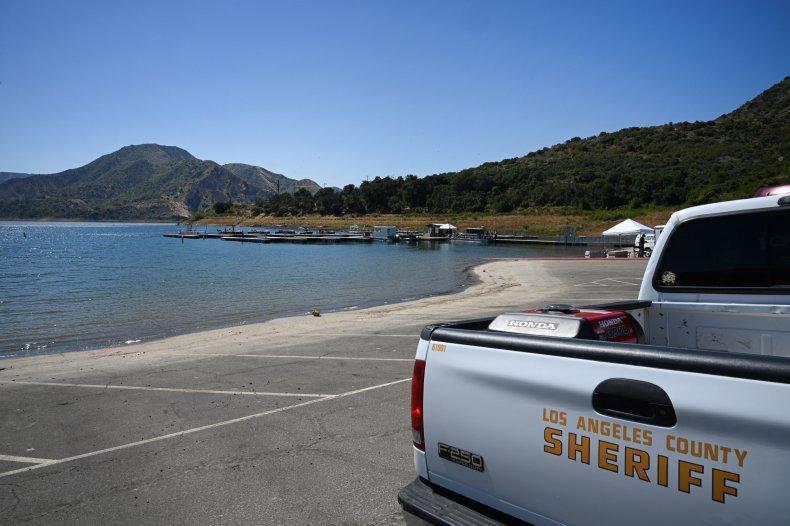 Lillian said the rope "really concerned" her while recounting the incident to KABC on Saturday.
"If people will hang a noose in a tree at a house of people...and they had to know we were African American or why would they hang the noose there...that's a symbol of a warning sign," she told reporters, adding: "I just want people to be aware and on guard, that if this can happen to my house and my family, this could happen to anybody. It doesn't matter who you are."