Illinois Students Condemn 'Tradition of White Supremacy and Racism' at University After Noose Found in Elevator
A University of Illinois student has been arrested after a noose was found hanging inside a dorm elevator. Andrew M. Smith, 19, of Urbana, was arrested on the evening of September 2 after he was questioned by police at his halls of residence.
Staff at Allen Hall discovered the noose at around 1 a.m. on September 1 and called the police. During the investigation, officers identified Smith as a suspect.
He was arrested on suspicion of misdemeanor disorderly conduct and for committing a hate crime. The University of Illinois Police said preliminary charges may change as the court proceedings move forward. Smith has appeared in court and given a $5,000 bail. His next court appearance has not been set.
"Our mission at the University Police Department is to maintain a safe and secure environment where our campus community members feel supported and successful," Illinois University Police Chief Craig Stone said.
"We do not tolerate incidents that are perceived by others to be a threat to their safety, and we will always respond quickly to identify offenders and hold them accountable for those actions."
The university announced that the incident has been reported to their internal Housing Bias Response Team and will be also be shared with the university's Bias Assessment and Response Team for review.
The Illinois Student Government said in a statement: "We are referring to the incident as it is, blatantly racist and continuation of the tradition of white supremacy and racism at this University. We condemn this incident to the highest degree and stands with all students in seeing an extensive and open investigation by the University.
"Acts such as this and those who commit it have absolutely no place at this University and anywhere for that matter. These acts move us backwards and are unfortunately becoming the norm in today's America."
University spokeswoman Robin Kaler said in a statement, as reported by Fox 32: "The start of the school year can be very stressful, and University Housing professionals are on staff and available to students to make sure everyone knows how to access support services if they feel overwhelmed."
Illinois Governor J.B. Pritzker also condemned the incident in a statement. "Our university campuses welcome students from all backgrounds as they come together to learn from each other, to learn from their professors, and to learn how to build thriving communities," he tweeted.
"Hate has no place in Illinois or in its educational institutions, and I'm glad swift action was taken to address this incident. I'm committed to fighting intolerance and bigotry everywhere in our state and building a culture of learning at our universities that serves all students."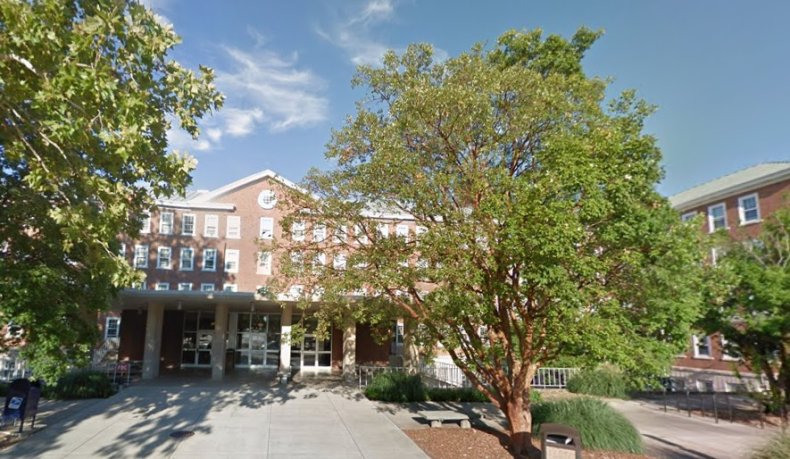 This is not the first time the university has had to deal with alleged racist incidents. In January, three black employees at U. of I. Urbana-Champaign sued the school, claiming they were subjected to racist abuse and threats, including "nooses, swastikas, KKK garb, racist graffiti, and confederate flags."
In 2016, swastikas were found scrawled across campus buildings, with a white employee allegedly throwing a noose at a black employee around the same time, reported WILL Public Media.