Nord Stream 2 Pipeline Fully Filled, Putin Says as Russia Awaits Approval From Germany, EU
The multibillion-dollar Nord Stream 2 pipeline from Russia to Germany has been fully filled with natural gas, Russian President Vladimir Putin said Wednesday. But both Germany and the European Union must approve the pipeline before it can begin operations, a decision that officials have said may not come during the first half of next year.
During a meeting with energy officials, Putin said that approving the pipeline could help shave down high European energy prices and help even out the markets.
"This new additional route will certainly help stabilize prices on the European markets," Putin said. "It would undoubtedly impact prices on the spot market, and consumers in the countries that use the Russian gas will immediately feel it."
Russian Deputy Prime Minister Alexander Novak also argued last week that the delays in approving Nord Stream 2 were depriving Europe of additional gas supplies, Reuters reported.
"To my mind, European consumers are very interested in the project to start working, while the companies, which participate in it, they could have submitted additional requests as part of long-term relations on gas supplies via this new gas pipeline," Novak told Rossiya-24, the Russian state TV channel.
He added that leaders across Europe had erred in cutting down on their use of long-term gas supply deals and instead began using more spot deals, which are known for less stable prices.
"The countries, which receive gas via the long-term deals, they receive it much cheaper," Novak said.
Gazprom, the Russia-controlled natural gas company, said Wednesday that it had finished filling the pipeline's second link and that it was fully ready to begin gas exports. The first pipeline link was previously filled in October.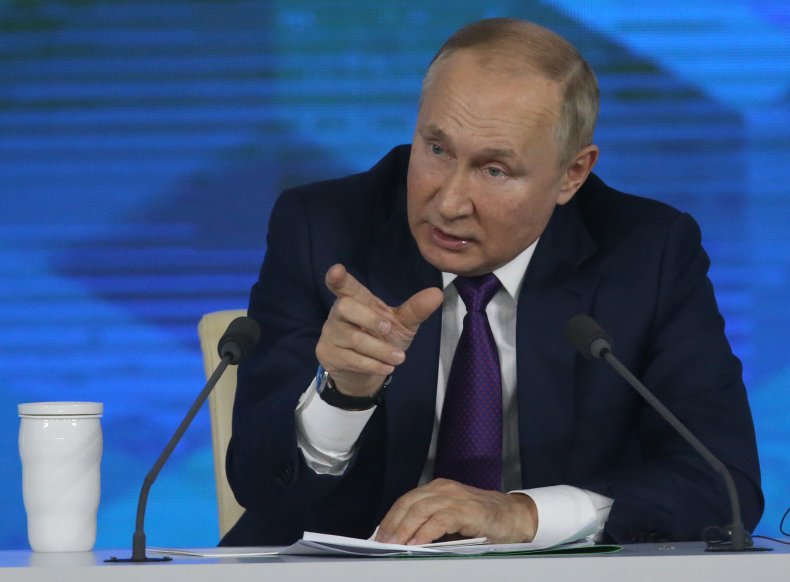 The new 765-mile (1,234-kilometer) pipeline, which has an annual capacity of 1.9 trillion cubic feet (55 billion cubic meters), would double the volume of gas pumped by Gazprom directly to Germany, adding to a similar pipeline under the Baltic Sea and circumventing existing links through Poland and Ukraine.
Nord Stream 2 critics in the U.S., Ukraine and Poland warn that it will increase Russia's leverage over Europe, pit EU member states against each other and deprive Ukraine of transit revenues. Washington has stressed targeting Nord Stream 2 to counter any new Russian military move against Ukraine.
Moscow has denied Western allegations that it was hatching plans to attack Ukraine. It has insisted that Nord Stream 2 is a purely commercial project that will help ensure more reliable long-term supply and help save billions in transit fees paid to Poland and Ukraine.
The Associated Press contributed to this report.