Nordstrom Anniversary Sale Dates: How to Gain Early Access to Pre-Sale
Nordstrom's annual Anniversary Sale is an opportunity to get upcoming fall fashion items at a discount, and Nordstrom cardholders have the ability to score deals early.
While many stores have end-of-season sales, Nordstrom's event gives customers the ability to pick up clothes for fall ahead of the seasons changing. The sale won't open to everyone until July 19, but people with a Nordstrom card in their wallet can shop early.
"Anniversary Sale gives us the opportunity to deliver a one-of-a-kind experience for our customers," Pete Nordstrom, Nordstrom co-president, said in a statement. "We're excited to wow our customers with fresh new merchandise from their favorite brands – we hope to inspire them to stock up at incredible prices, and shop early by becoming a Nordstrom cardmember."
Beginning on Friday, all Nordstrom card holders will be able to purchase sale items online. They can also peruse the sale at their local Nordstrom on Friday once the store opens.
Those who weren't already cardholders can still access the sale early and receive a $60 Nordstrom note, which acts as a gift card, if they signed up for a card by July 10.
While cardholders had access starting Friday, an even more exclusive group of Nordstrom shoppers have been able to pre-order and shop the deals even earlier.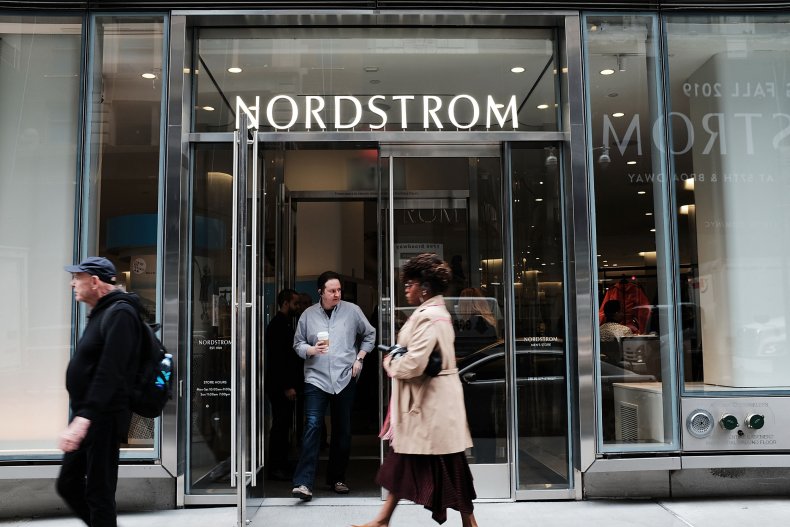 Icon card members in New York City and Los Angeles were able to pre-order from the sale starting June 27 and Ambassador card members gained access on June 28. Their pre-order window ran until June 30. Icon and Ambassador card members could pick up their orders on July 9 and July 10, respectively.
To reach Ambassador status, a person must spend at least $5,000 with the store in a calendar year. Perks of being an Ambassador are free basic alterations and a $300 credit for additional alterations, invite-only events and priority access to style events.
Icon status is the highest level a Nordstrom shopper can reach and is the most exclusive credit card the retailer offers. It's an invite-only tier reserved for top cardholders.
Nordstrom has five status levels and for those who don't have the means to put $5,000 a year on their card, they can still have access to the sale and other perks as a basic card member, even if they spend nothing.
Along with getting deals on fall clothes, Nordstrom cardholders can receive three points per dollar spent, instead of the regular one point per dollar.
Those who aren't cardmembers will have access to the sale online at 12:30 p.m. ET on July 19 or in person when their local Nordstrom opens. Among the brands included in the sale are Vince, rag & bone, Nike and Spanx. The sale continues until August 4 and prices will go up to their regular amounts on August 5.