Nordstrom's annual Anniversary Sale got off to a rough start when the website crashed almost immediately after cardholder early access to the sale went live. Once the website was back up and running, users continued to express frustration about issues with adding items to their carts and not receiving purchase confirmations.
The annual sale allows customers to shop the latest fall fashion trends ahead of the change in seasons. While it won't open up to the public until July 19, cardholders had the ability to access the sale ahead of time, beginning on Friday at 12:30 p.m. ET.
However, when the clock struck 12:30, the website didn't load the catalog for the new sale, but instead was a white screen with the retailer's logo. It informed visitors that the website "hit a snag" but that people were fixing it. Users were encouraged to chat with their helpline or call the retailer.
This isn't the first time the website crashed because of the Anniversary Sale and a similar incident happened last year. As a result of the inconvenience, the retailer offered cardholders 10 points for every dollar they spent, instead of three points. Once a user reaches 2,000 points, they're given a $20 Nordstrom Note, which is equivalent to a gift card to be used at the store.
"Anniversary Sale gives us the opportunity to deliver a one-of-a-kind experience for our customers," Pete Nordstrom, Nordstrom co-president, said in a statement. "We're excited to wow our customers with fresh new merchandise from their favorite brands – we hope to inspire them to stock up at incredible prices, and shop early by becoming a Nordstrom cardmember."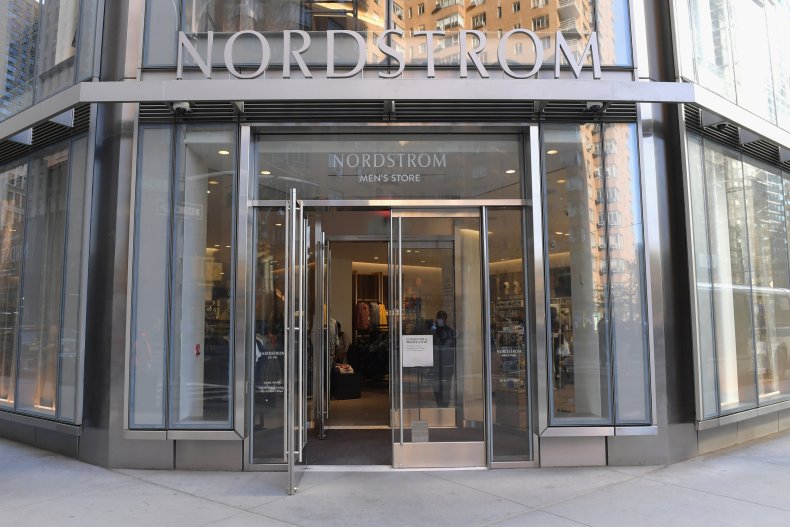 Several people complained about the outage on Twitter, also noting that this was the second year in a row that this problem occurred. Newsweek previously reached out to Nordstrom to inquire if additional preventative measures had been put in place, but did not receive a response in time for publication. Once the site started working again, Nordstrom commented on people's tweets, suggesting that they should try clearing their cookies, which solved the issue for some people.
Other customers said they were unable to add items to their cart or not receiving proper confirmation of purchases.
Nordstrom has five statuses for cardholders, ranging from those who spend no money to those who spend over $5,000 in a single year. Regardless of a customer's status level, anyone with a Nordstrom card had access to the pre-sale.
On the bright side, once customers were able to fix the issues they were having, they were able to snag some new-season clothes at discounted prices before fall.