Five Fabulous Norman Lear Movies and Shows as He Celebrates 100th Birthday
Television and film producer Norman Lear has celebrated his 100th birthday.
On July 27, the man behind shows like Maude, Good Times and Diff'rent Strokes turned a century old. Lear marked the eve of his birthday by posting a sweet video on his Instagram that he told followers his daughters had filmed for him.
He began the clip by singing a rendition of Dean Martin's That's Amore, before saying: "Me turning 100 tomorrow. Did you hear me? Tomorrow I turn 100. That's as believable to me as today I'm 99."
Lear, who was born in 1922 in Connecticut, has previously spoken about how he flew combat missions in World War II before embarking on his hugely successful television career.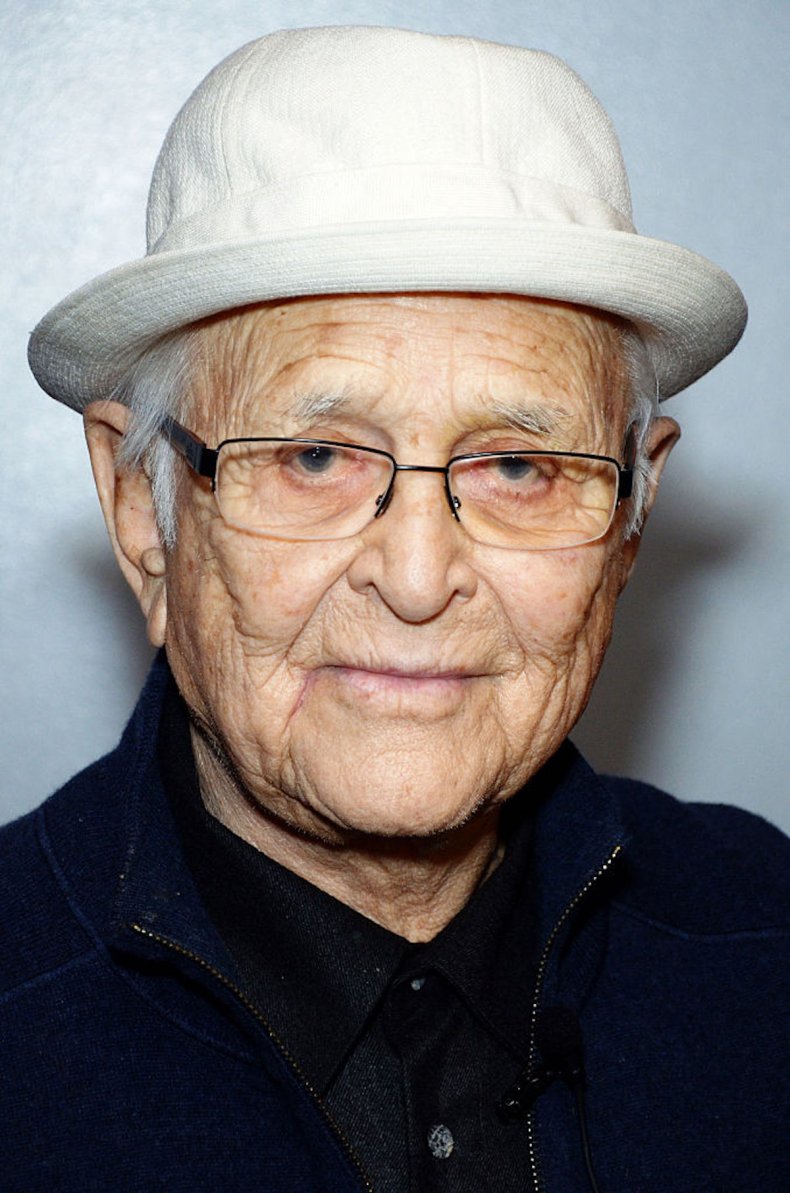 He has won six Emmy Awards, been nominated for 16, and is currently nominated again at the upcoming 2022 Emmy Awards for his work on Live In Front of a Studio Audience: The Facts of Life and Diff'rent Strokes.
Despite having already had a very illustrious career, Lear shows no signs of slowing down after his milestone birthday. In a recent interview with USA Today, Lear said he's not thinking about stopping working.
"I don't consider retirement, not so long as there's something I want to do when I wake up in the morning. And there always is," he said.
In celebration of his 100th birthday, here are just five of Norman Lear's fabulous shows and movies.
All in the Family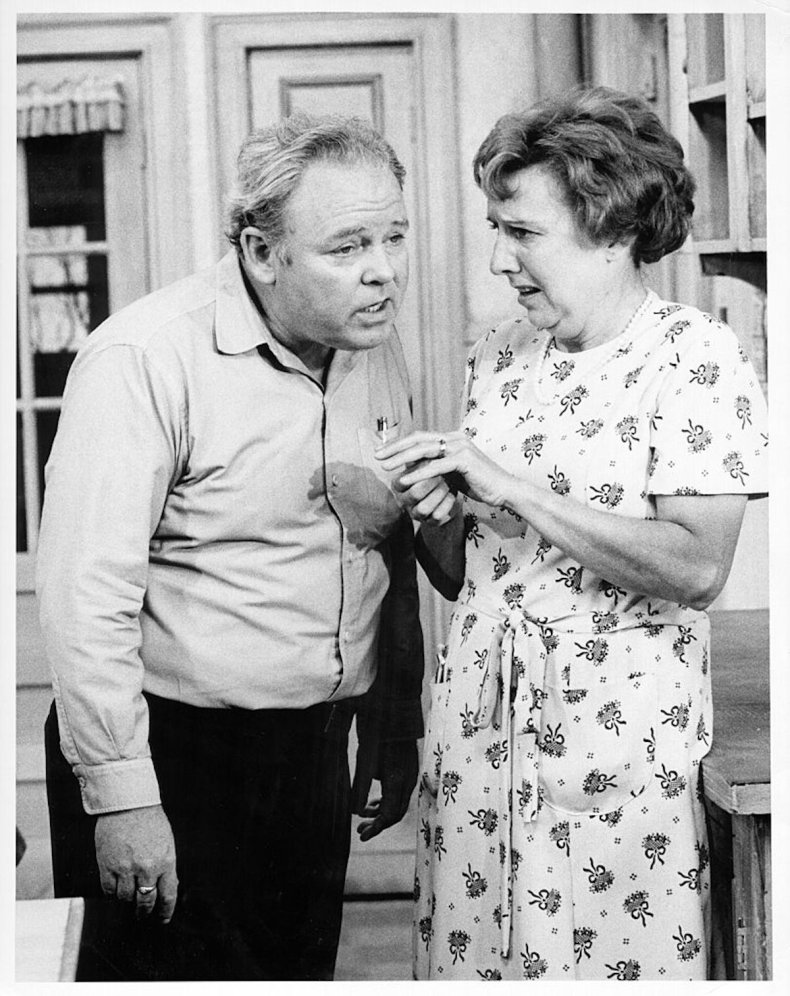 Carroll O'Conner and Jean Stapleton starred as Archie and Edith Bunker in All in the Family. The show, which ran from 1971 to 1979, was adapted from BBC series Till Death Us Do Part. Lear produced the project alongside Bud Yorkin. A number of spin-offs were made from All in the Family, including Maude, Good Times, The Jeffersons, (the short-lived) Checking In and 704 Hauser.
The Jeffersons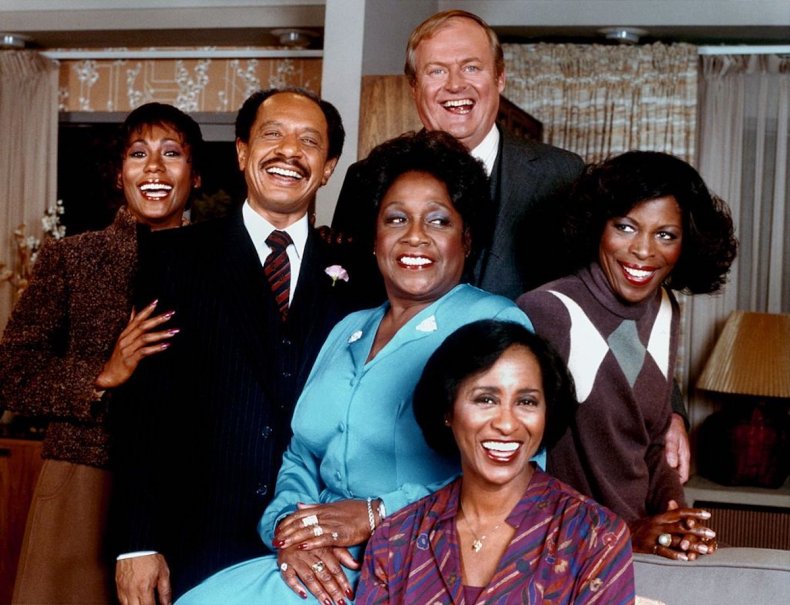 The Jeffersons was one of the spin-offs of All in the Family. George and Louise Jefferson, played by Sherman Hemsley and Isabel Sanford, were originally neighbours of Archie and Edith Bunker, but moved to Manhattan when they got their own series, which ran from 1975 to 1985. Lear served as executive producer and developer of The Jeffersons.
The Princess Bride
Though The Princess Bride, from 1987, was directed and co-produced by Rob Reiner, Lear funded the project after Reiner, who he had met while working on All in the Family, struggled to get the project off the ground.
The film, distributed by 20th Century Fox, was adapted from William Goldman's 1973 novel of the same name and has become a cult classic.
One Day at a Time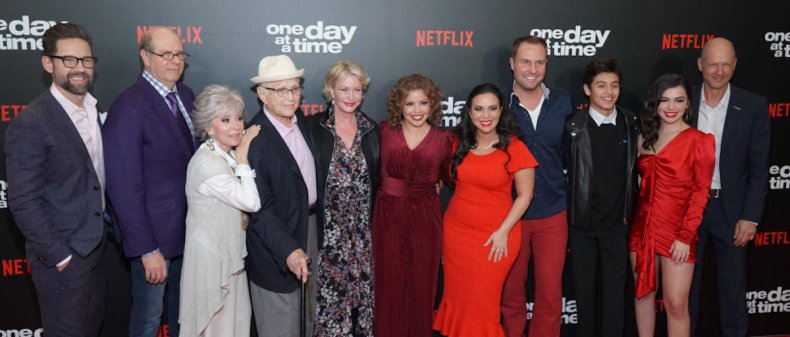 The original version of One Day at a Time ran from 1975 to 1984 and saw Bonnie Franklin play divorced mother Ann Romano, who struggled with raising her teenage daughters, Julie, played by Mackenzie Phillips, and Barbara, played by Valerie Bertinelli.
In 2017 the show was rebooted by Netflix, with Marcel Ruiz, Rita Moreno, Justina Machado, Todd Grinnell and Isabella Gomez starring. The updated series saw a family facing issues such as gender identity, racism and mental illness. One Day at a Time ran for three seasons on Netflix, and one on PopTV, before it was canceled.
Lear served as creator and producer on the original, returning as executive producer when the series was brought back.
Fried Green Tomatoes
Lear executive-produced Oscar-nominated film Fried Green Tomatoes. The 1991 movie starred Kathy Bates, Jessica Tandy, Mary Stuart Masterson, Mary-Louise Parker and Cicely Tyson, and told the story of an unhappy housewife who befriends an elderly lady in a nursing home.
In 2020, Deadline reported that a Fried Green Tomatoes series was in the works at NBC, with Lear set to join as producer. Reba McEntire, who was set to star in the series, has since told the Taste of Country Nights Podcast that the show is no longer happening.