Norman Rockwell Portrait of Ike Heading for Public Display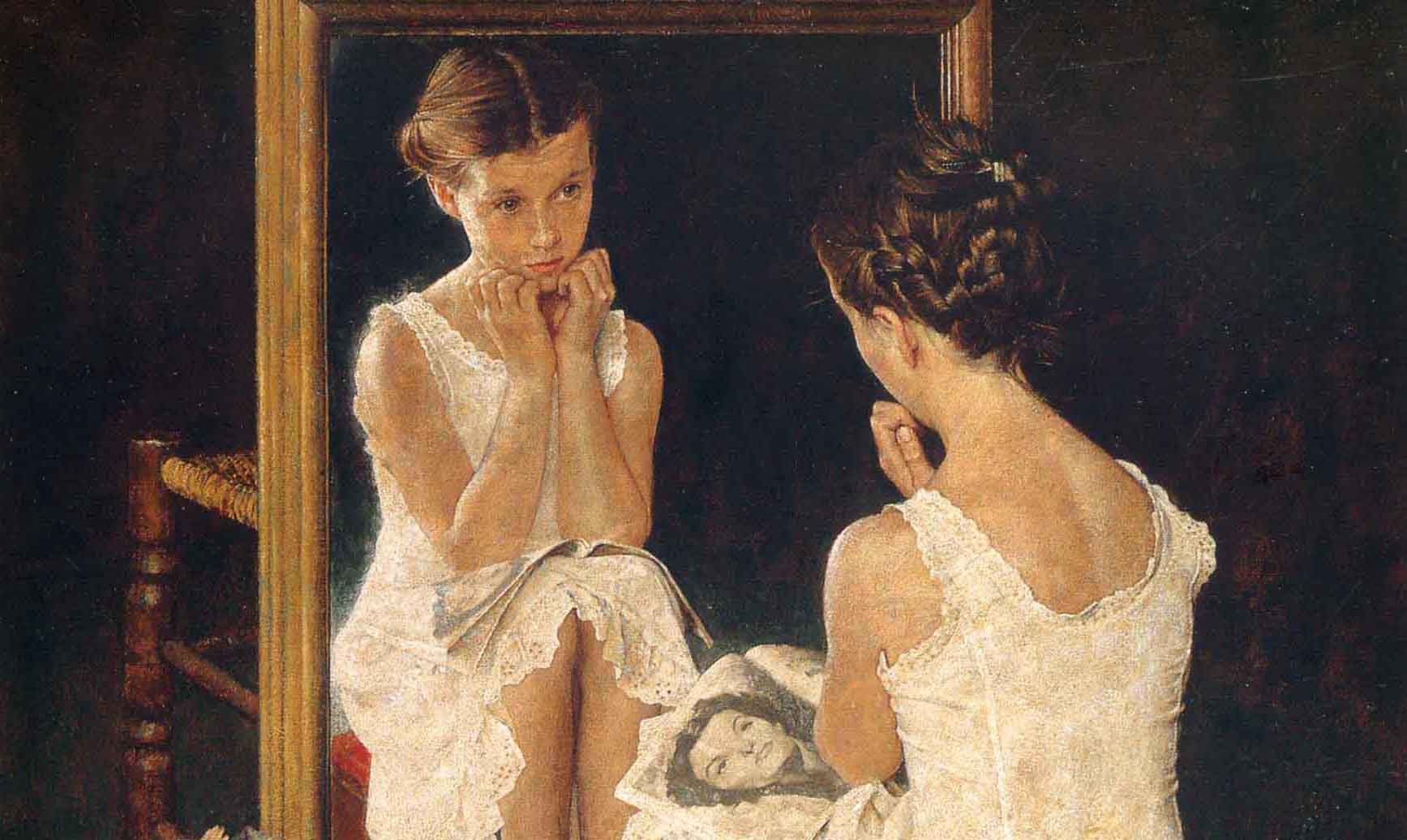 The mystery that has captivated the art world for nearly two weeks is beginning to be solved. And it is good news for Americans who admire the works of Norman Rockwell. One of his best known portraits, of President Dwight Eisenhower, is likely to be put on public display before long.
It has emerged that two of the seven Rockwell paintings sold during a highly-anticipated auction two weeks ago were snapped up by William Stuart, one of three brothers who inherited the works from their father, Kenneth Stuart Sr., Rockwell's editor at the Saturday Evening Post, which ran hundreds of his illustrations on the magazine's cover between 1916 and 1963.
"Billie bought the two cheapest ones," said Kenneth Stuart Jr., the eldest of the brothers. "He's a little sentimental about it."
In Color Study of Girl at Mirror, Rockwell painted Mary Whalen, one of his favorite child models, sitting on a stool before a mirror. The girl stares at herself pensively, a doll and a hairbrush strewn on the floor around her. William Stuart bought it for $329,000, slightly above the auction house's estimate of $300,000.
The Day I Painted Ike, which features a beaming Dwight D. Eisenhower, was Rockwell's "personal endorsement of the future president." Sotheby's estimated the painting, which Rockwell created shortly after Eisenhower received the GOP nomination in 1952, to sell for between $100,000 - $150,000; William bought it for $137,000.
Part of the lot included three of Rockwell's best-known paintings – Saying Grace, The Gossips and Walking to Church – which together sold for more than $57 million. The identity of the new owners of these works remains unknown, though art experts suspect that one of Rockwell's most avid collectors, film director George Lucas, might have purchased them for display in the art museum he plans to open in San Francisco.
For the brothers, embroiled for decades in a bitter battle over the works, the paintings' final resting place seemed like an afterthought as auction day approached. But with the quarrels behind them, it seems the brothers have found themselves reflecting on their good fortune and their own role in Rockwell's legacy.
Kenneth Jr. says his brother will make sure the Eisenhower portrait hangs in a public space. "I went to my father's grave tonight and said, 'Thank a lot, dad'. He took care of the family for this generation and the next generation," Kenneth Jr. said.