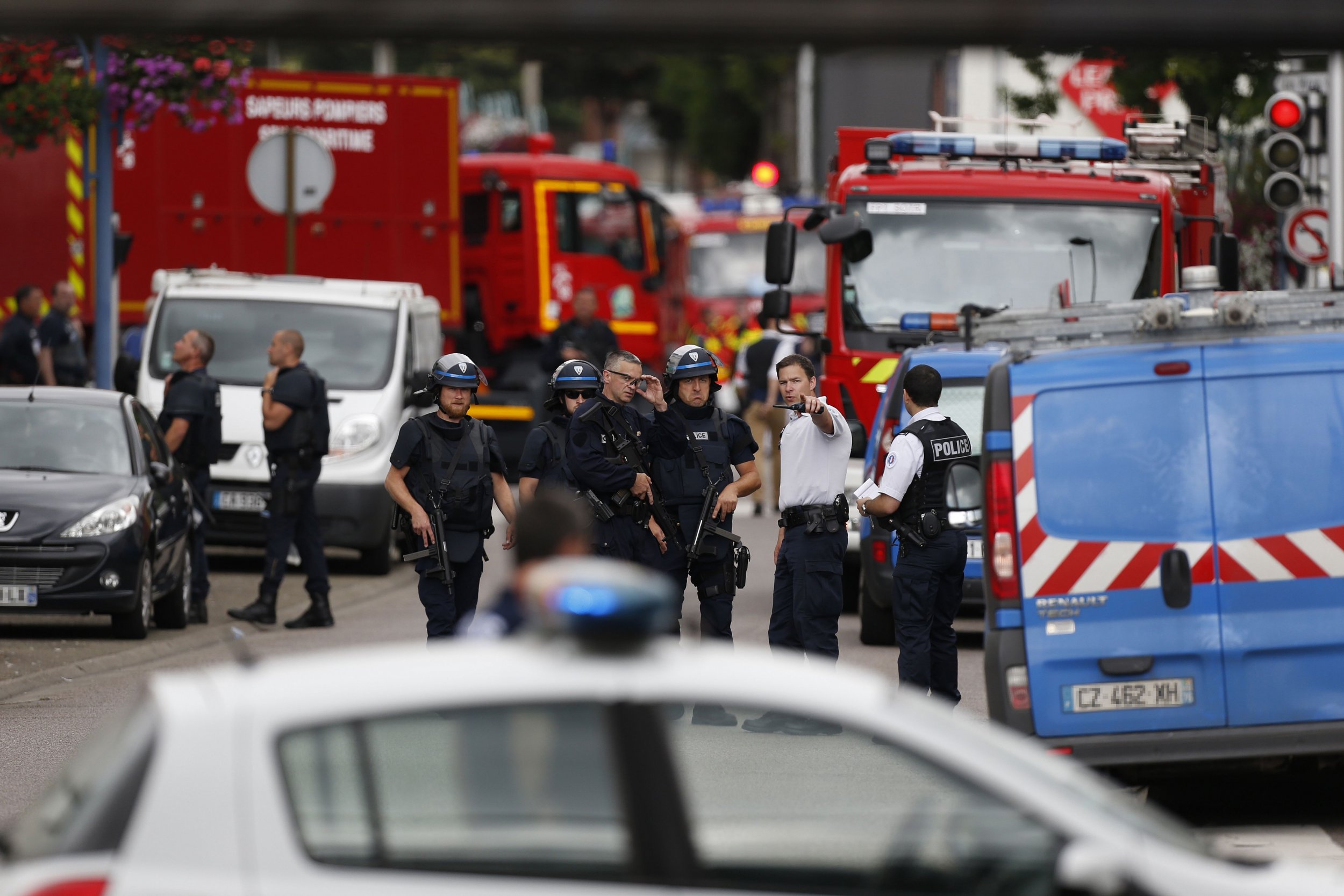 Updated | Two Islamist extremists armed with knives were shot dead by police in northern France on Tuesday after taking five people hostage and killing an elderly priest.
The hostages—who also included two nuns and two worshipers—were held by the knifemen in the church in Saint-Etienne-du-Rouvray, Normandy.
Father Jacques Hamel, 84, died after one of the assailants slit his throat, police said. Another hostage is in a critical condition.
Officers shot dead the hostage-takers as they emerged from the church with their hostages. The attackers entered the building through a back door during Mass, according to police.
Television footage at the scene showed one person being stretchered into an awaiting ambulance.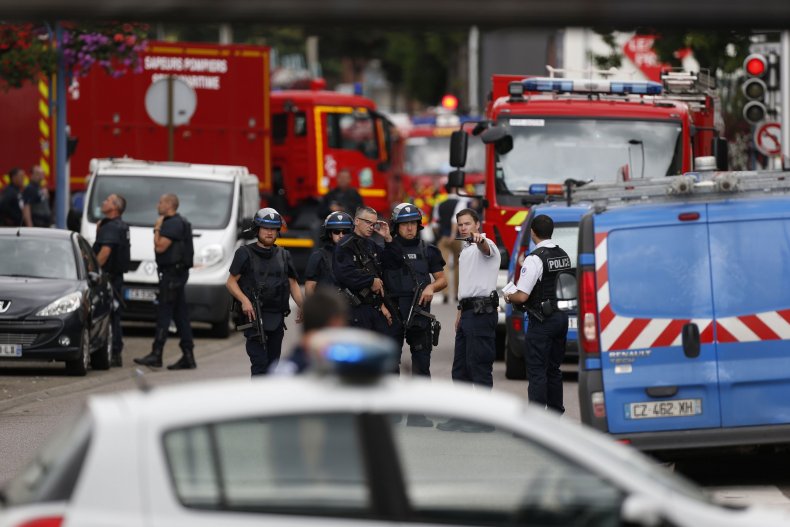 The Islamic State militant group (ISIS) claimed the attack via al-Amaq, the group's official news agency.
Speaking outside the church on Tuesday afternoon, President Francois Hollande said the two attackers identified themselves as ISIS operatives. Hollande described the assault as "an ignoble terrorist attack."
Le Figaro reported that one of the hostages managed to escape and raised the alarm. French police have arrested one person in connection with the attack, according to Reuters, who cited a source close to the inquiry.
The incident comes just days after the Bastille Day massacre in Nice that left 84 people dead.
After the attack in Nice, France extended a state of emergency for another six months. The measure gives police extra powers to carry out searches and place people under house arrest. The French government has been under huge pressure to prevent further attacks.
An investigation into the incident will be led by anti-terrorism prosecutors, the interior ministry has said.
Father Federico Lombardi, head of the Vatican press office, has issued a statement about the attack.
"The Pope has been informed and shares in the grief and horror over this perverse violence, condemning in the most dramatic way every form of hatred and offering prayers for the people affected," he said.
"We are particularly struck because this horrible violence, with the barbaric killing of a priest and the involvement of the faithful, happened in a church, a sacred place which stands for the love of God."
This is a developing story and will be updated as more information becomes available.