Norovirus Outbreak Connected to Swimming Lake in Portland, Oregon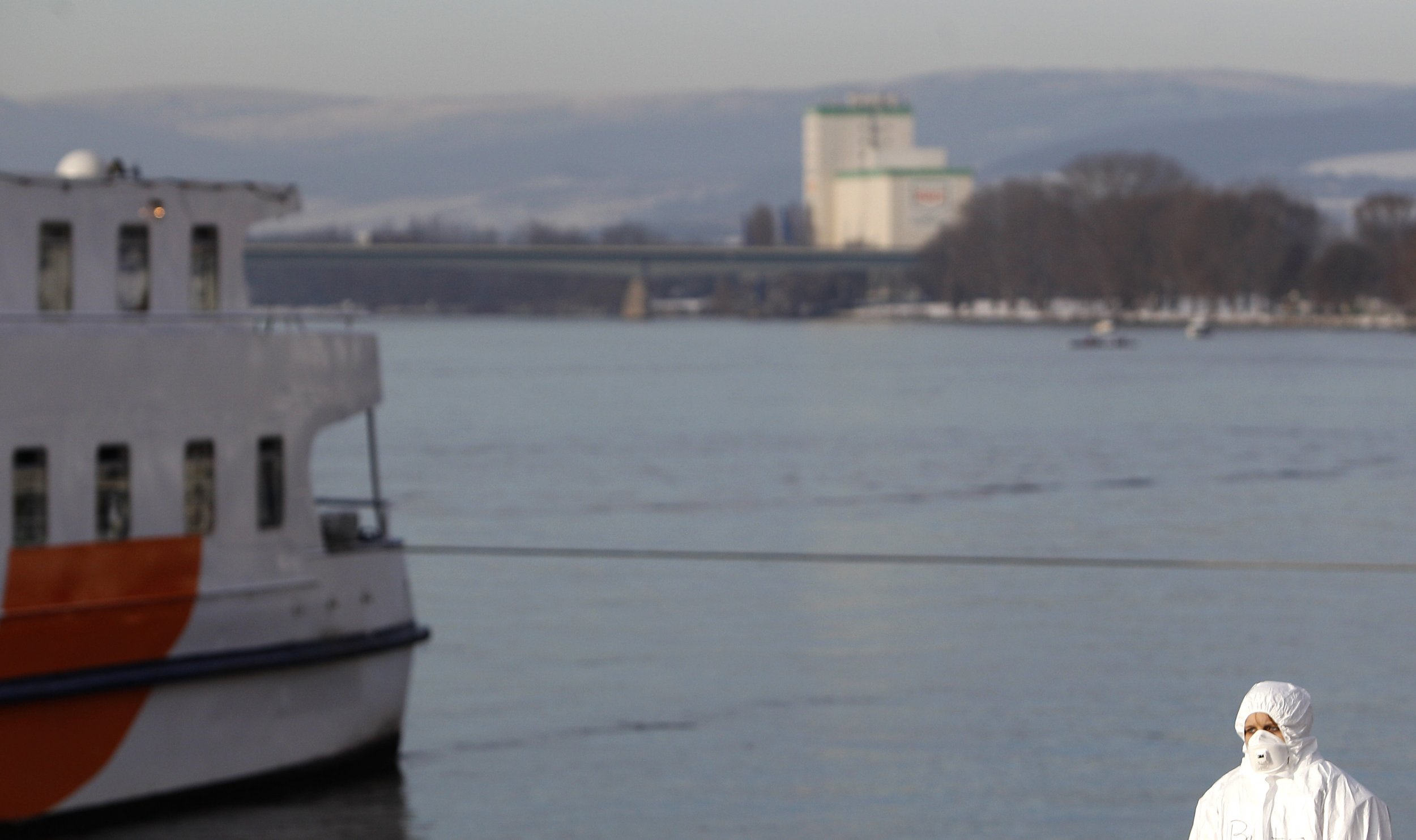 The norovirus makes appearances on cruise ships as frequently as ice swan sculptures and bad cabaret theater. But it turns out hopping aboard the Star Princess isn't the only way to acquire this wretched gastrointestinal illness. The norovirus is the second most common cause of viral outbreaks in public recreational waters untreated with chlorine, specifically swimming lakes.
This week, the U.S. Centers for Disease Control and Prevention (CDC) highlighted details of a 2014 outbreak of the norovirus linked to Blue Lake Regional Park near Portland, Oregon. That outbreak sickened 70 people, most of whom had spent time swimming in the lake, which is approximately 25 feet deep and 300 feet long.
An investigation conducted by health officials determined that people who swam in the lake were 2.3 times more likely to develop vomiting and diarrhea—common symptoms of the norovirus—than those who did not swim in the lake. In that case study, more than half of the 70 people who fell ill were children 4 to 10 years old. Health experts suspect that the outbreak began when a swimmer infected with the norovirus went in the lake and had diarrhea or vomited and other swimmers ingested the contaminated water. Park officials temporarily closed the lake for 10 days to ensure that the number of ailing swimmers didn't continue to grow.
The norovirus is highly contagious and resilient; it can live in water for several months and even possibly years. It's also the most common cause of acute gastroenteritis in the United States: Each year the virus causes 19 to 21 million illnesses and contributes to as many as 71,000 hospitalizations and 800 deaths. Norovirus is also the most common cause of foodborne-disease outbreaks in the U.S., according to the CDC.
Health officials say there currently is no public health protocol to determine when recreational waters, such as lakes, are safe to swim in again. In Portland, local health authorities waited 10 days before reopening the lake.
The CDC urges the public to maintain common sense when using using public swimming lakes, such as skipping a dip in your local watering hole if you've been sick with a stomach bug. Health experts also recommend showering before diving, and having children take frequent bathroom breaks.