North Carolina Lawmakers Strike Deal to Repeal Bathroom Bill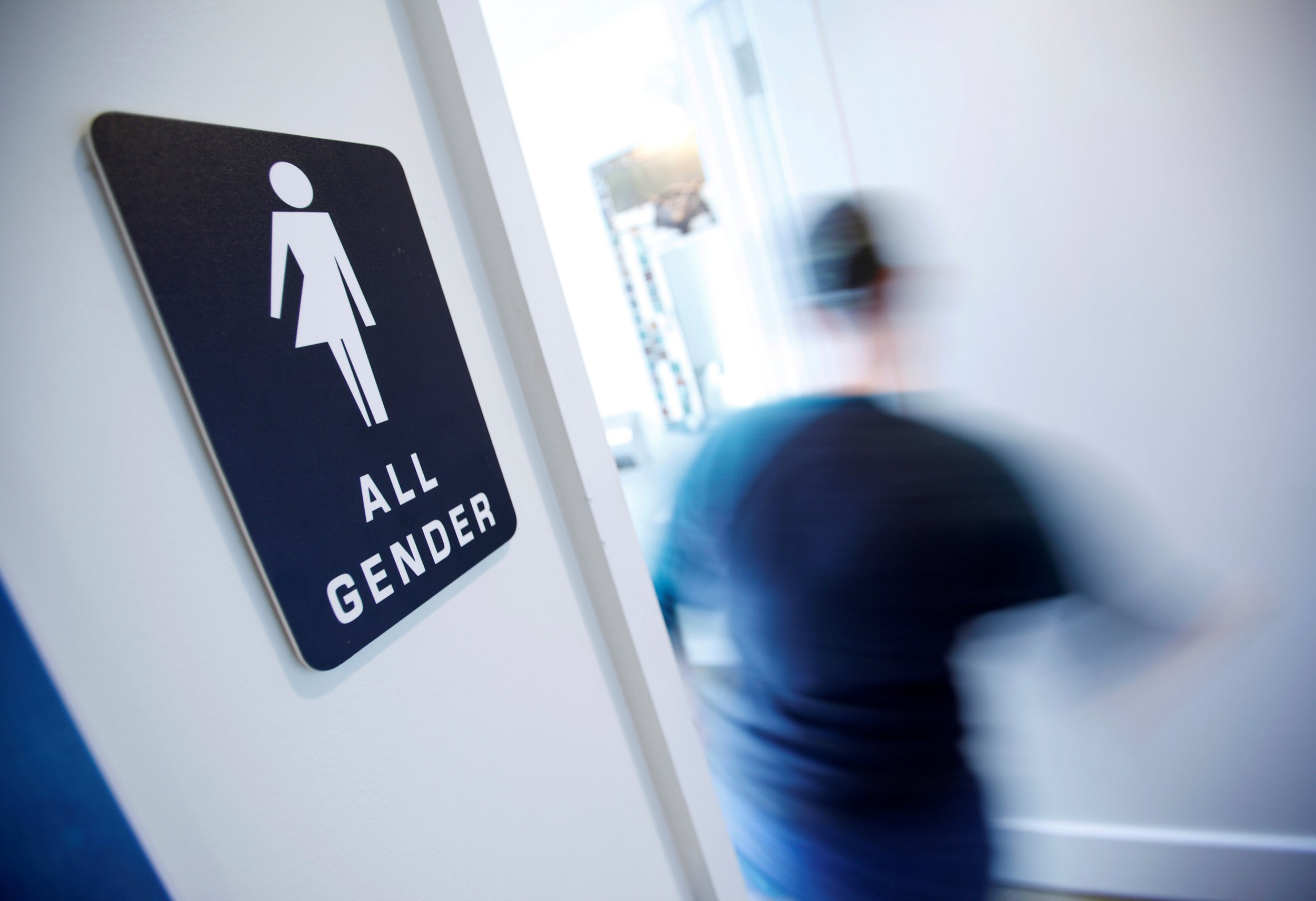 Lawmakers in North Carolina have struck a deal to repeal the controversial "bathroom law" that forced transgender people to use restrooms that matched the gender on their birth certificate.
Democratic Governor Roy Cooper and Republican legislators announced the deal late on Wednesday night. State lawmakers will vote on the deal in the state House and Senate on Thursday.
But the terms of the deal, which was described as a "compromise" by Republican leaders in the state, have caused concern among some LGBT activists.
The original law, known as House Bill 2, was passed in March 2016 and restricted protections for LGBT people. Most controversially, the law required that transgender people use government-run restrooms that matched their "biological sex" at birth and not their chosen gender identity.
The passing of the law prompted some businesses and sports teams to boycott the state. Charlotte, the state's largest city, lost the National Basketball Association (NBA) All-Star game—which moved to another state in protest—as a result of the law. Before the deal was struck, the governing body for U.S. college athletics was set to decide on Thursday that North Carolina could lose the ability to host any college basketball championships.
Governor Cooper beat ex-governor, Republican Pat McCrory, in an election in December 2016 on a pledge to repeal the law, which McCrory had signed.
"It's not a perfect deal, but it repeals HB2 and begins to repair our reputation," said Cooper on Wednesday.
The terms of the deal include that state legislators will remain in charge of policy on multi-occupancy restroom, and bans local government, state colleges and universities from passing any further non-discrimination measures on sexual orientation and gender identity until December 2020.
The executive director of Equality North Carolina, Chris Sgro, said that the proposed deal was "a train wreck that would double down on anti-LGBTQ discrimination. North Carolinians want a clean repeal of HB2, and we urge our allies not to sell us out."