North Carolina Cemetery Has Shut Down Its Scary Movie Night, but Elsewhere It's a Routine Fright
A Fayetteville, North Carolina cemetery has cancelled plans to run a scary movie night, citing the concerns of relatives whose loved ones are buried there, according to the Raleigh News and Observer.
The cancellation came via the cemetery's Facebook page. The planned event—scheduled for October 26, for families and featuring free popcorn—was to be a tribute to the memory of cemetery owner Heather Bosher's film-loving late grandparents, according to WTVD.
But those who have loved ones buried in Lafayette Memorial Park protested, saying that the notion of doing such a thing is disrespectful to the memory of their dead.
"You want to do that, take it to Festival Park, do a memorial there," Sam Simpson, a military veteran whose daughter Camryn is buried at the cemetery, said to WTVD, adding that he didn't like the idea of crowds leaving behind trash in the cemetery or possibly mistreating gravestones.
"We have a wonderful green space with plenty of room to hold such an event without infringing on any burial spaces," said the cemetery's Facebook post. "We have utilized it in the past with no objections." But Bosher added that, taking into the concerns of citizens like Simpson and "surprised" by the outcry, the event would be cancelled in spite of the positive feedback they had received for it.
Simpson and his wife, Monica, told WTVD that they felt the Facebook announcement was more of an apology to the public and was "disingenuous".
"We're voicing our opinion because it was never asked. She didn't give us the option to vote on it," Monica said, adding that they're prefer the movie night money be shifted toward maintaining the cemetery.
"Our families that are buried should not be used at the dispense of the people around the neighborhood," Simpson added.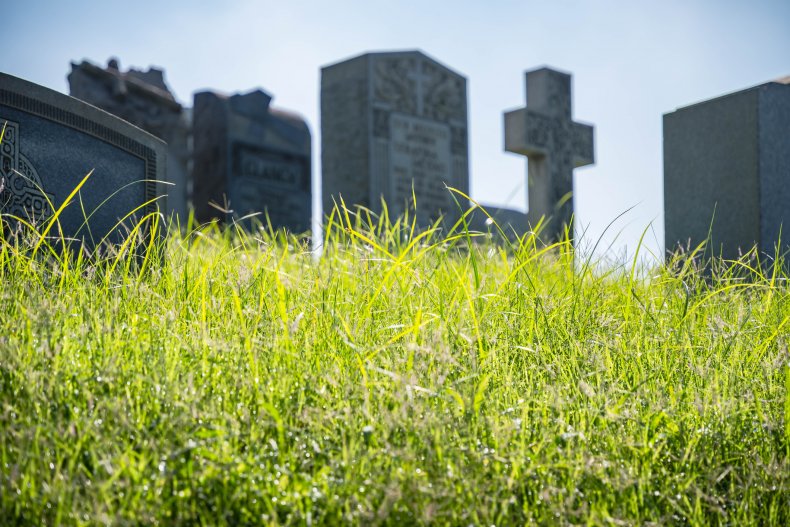 Even after the apology, the cemetery continued to receive criticism.
"The problem now is that the hate and negativity that is being spread even though we capitulated to the desired outcome of the family has crossed the line into EXTREMELY disrespectful comments and even death threats," said a comment on the Facebook's announcement, which did not name names.
A similar movie night was cancelled at a Worcester, Massachusetts cemetery in July. Wormtown Graveside Cinema's plan to run a free movie night in the driveway at the Rural Cemetery & Crematory was prevented from occurring under the protest of lot owners and cemetery trustees.
While Lafayette Memorial Park lot owners might find the idea of mixing scary movies and gravestones abhorrent, many other cemeteries embrace the concept. Hollywood Forever in Los Angeles is just one cemetery which frequently screens movies outdoors and on its grounds, while other cemeteries show movies in the autumn or summer months.