In a historic decision, the Asheville, North Carolina, City Council voted unanimously Tuesday evening to formally apologize and provide reparations to black residents.
In the 7-0 vote, the council officially apologized for slavery, discrimination and denial of basic liberties to black residents. Although the decision did not mandate direct payments to black residents, it instead allocated city funds to be invested in areas with significant racial disparities. Additionally, the city will set up a Community Reparations Commission, which will invite community groups and other local governments to participate.
"The resulting budgetary and programmatic priorities may include but not be limited to increasing minority home ownership and access to other affordable housing, increasing minority business ownership and career opportunities, strategies to grow equity and generational wealth, closing the gaps in health care, education, employment and pay, neighborhood safety and fairness within criminal justice," the resolution said.
"Hundreds of years of black blood spilled that basically fills the cup we drink from today," Councilman Keith Young, one of two black members of the council, said as the decision was made, the Asheville Citizen Times reported.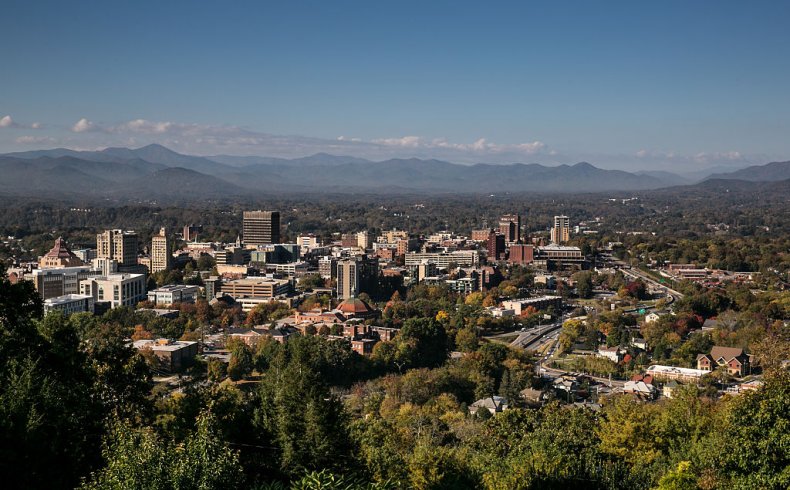 "Reparations is a very complex issue and it requires a Problem Driven Iterative Adaptation model, a step-by-step approach which helps you break down your problems into its root causes, identify entry points, search for possible solutions, take action, reflect upon what you have learned, adapt and then act again," Young told Newsweek in an email on Wednesday.
"We are seeking to embed systemic solutions into a systemic problem. This process begins and is perpetual, repeating this process over and over again. There is no completion box to check off," he said "As far as the timeline goes, we will have some steps to report on within six months and every six months after that. This work does not end and will be adaptive, no matter what governing body holds office or who runs our city."
Mayor Esther Manheimer told Newsweek that it's clear to her "that federal reparations legislation would be the most impactful." She added that "this is a conversation that is happening among diverse groups of people in cities and towns throughout the United States, and through our resolution the city of Asheville has joined in this conversation."
Explaining the resolution's importance, Councilwoman Sheneika Smith, who is black, said that slavery "is this institution that serves as the starting point for the building of the strong economic floor for white America, while attempting to keep blacks subordinate forever to its progress," the Asheville Citizen Times reported.
Newsweek reached out to all the members of the Asheville City Council for further comment, but only Young responded by the time of publication.
"We need to be made whole in areas of health care, education, employment, criminal justice, business ownership, homeownership, overall equity and, of course, generational wealth," Councilman Keith Young told local ABC News affiliate WLOS TV 13 last Friday, ahead of the vote.
Prior to the vote, the council allowed for about an hour of comment from the public. Some opposed the measure and criticized the Black Lives Matter movement, but others praised the effort to address centuries of racial mistreatment and inequality. U.S. Census Bureau data shows that nearly 12 percent of Asheville's residents are black or African American, while 83 percent are white.
Many Black Americans have long called for reparations for slavery, as well as for the segregation and discrimination that followed its abolition. Toward the end of the Civil War, on January 16, 1865, Union General William Sherman promised in a wartime order that every freed slave would receive 40 acres of land and a mule so they could support themselves and their families.
In some instances, land was actually distributed to freed slaves. But President Andrew Johnson, who took office following the assassination of President Abraham Lincoln in April 1865, reversed and annulled Grant's order. Nearly all land that was given to black Americans in the South was then returned to white owners during the Reconstruction period.
Although there are many different proposals for how reparations should be paid out or given to black Americans, activists and civil rights groups see reparations as a way to address historical inequalities. According to a report by the Brookings Institution, the net worth of a typical white American family was nearly 10 times higher than that of the average black family in 2016.
This article has been updated with comment from Asheville's mayor.