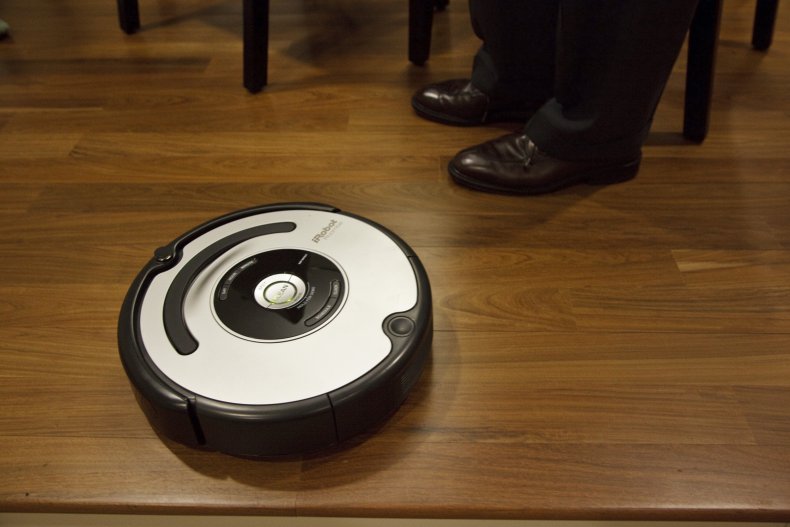 On December 23, a North Carolina couple called the police to report a home intruder, but it turned out to be something much different, a robotic vacuum.
The police station in Forsyth, North Carolina shared the social media post from the homeowner, Thomas Milam, who detailed his experience with the vacuum that he and his wife, Elisa Milam, thought was a burglar.
"Elisa and I were watching a movie, it was about 12:30 after midnight, we heard a noise downstairs. We both were alarmed, we paused the movie and I had Elisa go to a safe place," Thomas Milam wrote. He added that he grabbed his gun and asked his wife, Elisa, to call the police.
"The police arrived within a minute of the call, excellent, and as soon as they pulled up, we heard a loud sound downstairs, which seemed that the burglar was in a panic," Milam added.
After police searched the house, officers realized that the intruder was actually a robotic vacuum, and asked Milam if it belonged to the couple.
"Elisa and I had purchased a ROBOT VACUUM cleaner and it arrived 2 days earlier and had somehow turned itself on and was vacuuming our house without us having scheduled it," Milam wrote.
According to FOX 8 News, the couple was embarrassed about mistaking their robot vacuum for a home intruder, but they were thankful for the outcome and would have the same reaction if the incident happened again.
"It definitely is better safe than sorry because having heard what we did, I still would have called the police and because you just never know," Milam told FOX 8.
In his social media post, Milam added that the family is approaching the situation with some humor and, because of the experience, have named their vacuum Harry, a reference to Home Alone bandit Harry Lyme.
"[The police] were such good sports about it and said believe it or not this kind of thing happens often, especially around this time of year," Milam added.
A similar situation happened earlier this year in Oregon when a woman called the police after she came home and noticed shadows under her bathroom door. According to a statement released by the Washington County Sheriff's Department at the time, not only did deputies surround the house, but they also brought a canine unit with them.
Like the North Carolina couple, the Oregon woman heard "rustling" coming from her bathroom. Taking precaution, she called the police, who discovered the culprit was not a burglar at all.
"After several announcements, the suspect does not come out when commanded," the sheriff's department wrote. "With guns drawn, deputies open the door to encounter the suspect...An automated robot vacuum."