North Carolina GOP Ditches Transgender Sports Legislation as Florida Gov. Prepares to Sign Bill
As one red state is inches away from enacting a ban on transgender girls and women competing in sports designated for biological females another has decided to step away from pursuing the legislation.
Transgender athletes' place in sports has grown to be a controversial issue with one side arguing it's an infringement on biological females' ability to compete and the other criticizing restrictions as being a form of discrimination. Bills putting restrictions on transgender athletes have been proposed in at least 20 states since the start of the year, but opposition from President Joe Biden and the NCAA called the measures into question.
On Thursday, North Carolina House Speaker Tim Moore told the Associated Press the House won't be taking up the legislation. He said he spoke with the bill sponsors and other members of the legislature and "simply believe that there's not a need to take it up at this time."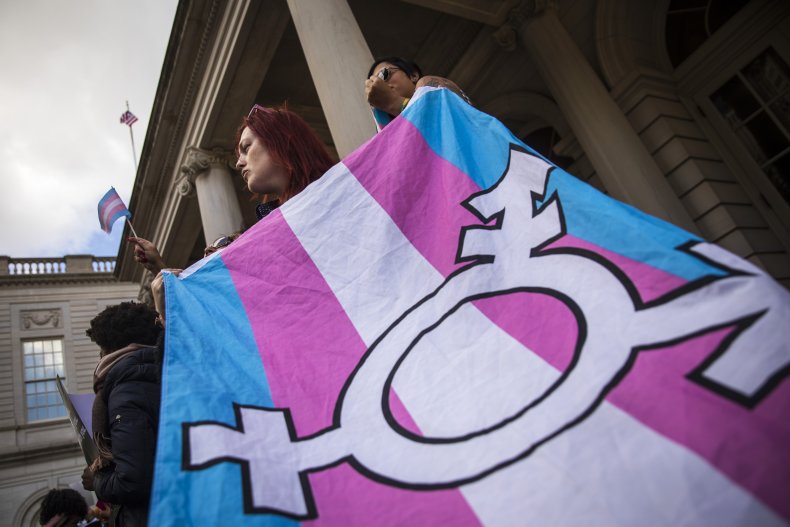 A similar bill wasn't introduced in the Senate and Moore was reportedly concerned that the legislation wouldn't be able to garner enough support. Plus, Governor Roy Cooper, a Democrat and supporter of LGBT rights, could veto the measure and without a two-thirds majority, Republicans would face an uphill battle overriding it.
"I'm disappointed that it isn't moving," North Carolina Representative Mark Brody, who sponsored the legislation, told the Associated Press. "I think the issues are not going to go away."
The decision to put a pause on the legislation comes as Florida Governor Ron DeSantis is poised to sign similar legislation. The bill passed the legislature on Wednesday and requires athletes to affirm their gender by supplying proof, such as a birth certificate. It would also give students the ability to sue a school if it allows a transgender girl or woman to play on a biologically female team.
On Wednesday, West Virginia Governor Jim Justice signed similar legislation into law, about a month after it first passed the House. Governors in Alabama, Arkansas, Tennessee and Mississippi also signed legislation regarding transgender athletes.
The NCAA, which governs college sports, warned states that passing laws restricting transgender athletes' ability to compete could hinder the state's ability to host a championship. States could also be looking at a funding issue if they pass the measures.
In his first days in office, President Joe Biden signed an executive order banning discrimination based on gender. Concerned that funding could be withheld if the state passed the measure, Montana lawmakers amended the bill to allow it to be voided if the government pulled money. It's unclear if Governor Greg Gianforte would sign it.