North Carolina Governor Declares State Of Emergency in Charlotte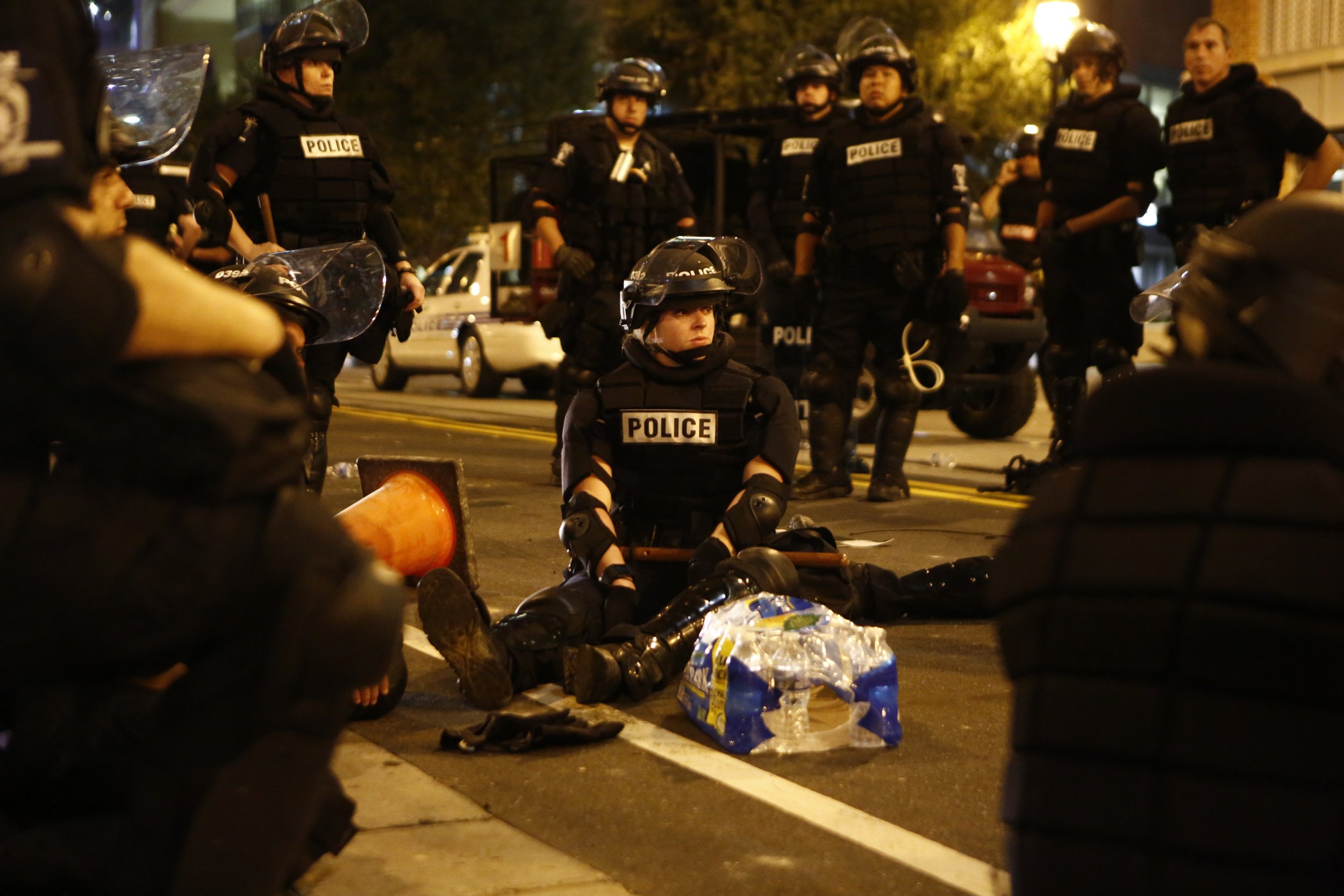 The governor of North Carolina has declared a state of emergency in Charlotte.
Violence erupted for a second night as protests escalated over the killing of Keith Lamont Scott, a 43-year-old black man.
Governor Pat McCrory has sent in the National Guard and the Highway Patrol.
Sixteen police officers were injured during the riots and one man is in a critical condition after a "civilian on civilian" incident. Initially city officials said the protester had died from the gunfire, but later reversed to say he was alive but critically wounded.
Scott was shot by officer Brentley Vinson, according to Charlotte-Mecklenburg police. The shooting occurred when officers were at an apartment complex searching for a suspect with an outstanding warrant and they saw Scott get out of his vehicle with a firearm, the department said. Vinson fired his weapon and struck Scott, who "posed an imminent deadly threat to the officers," the department said in a statement. Vinson, who joined the Charlotte police force in July 2014, is black, according to the department. He has been placed on paid administrative leave.
The fatal shooting came amid an intense national debate over the use of deadly force by police, particularly against black men.