North Carolina Being Sued by ACLU Over Its Anti-LGBT Law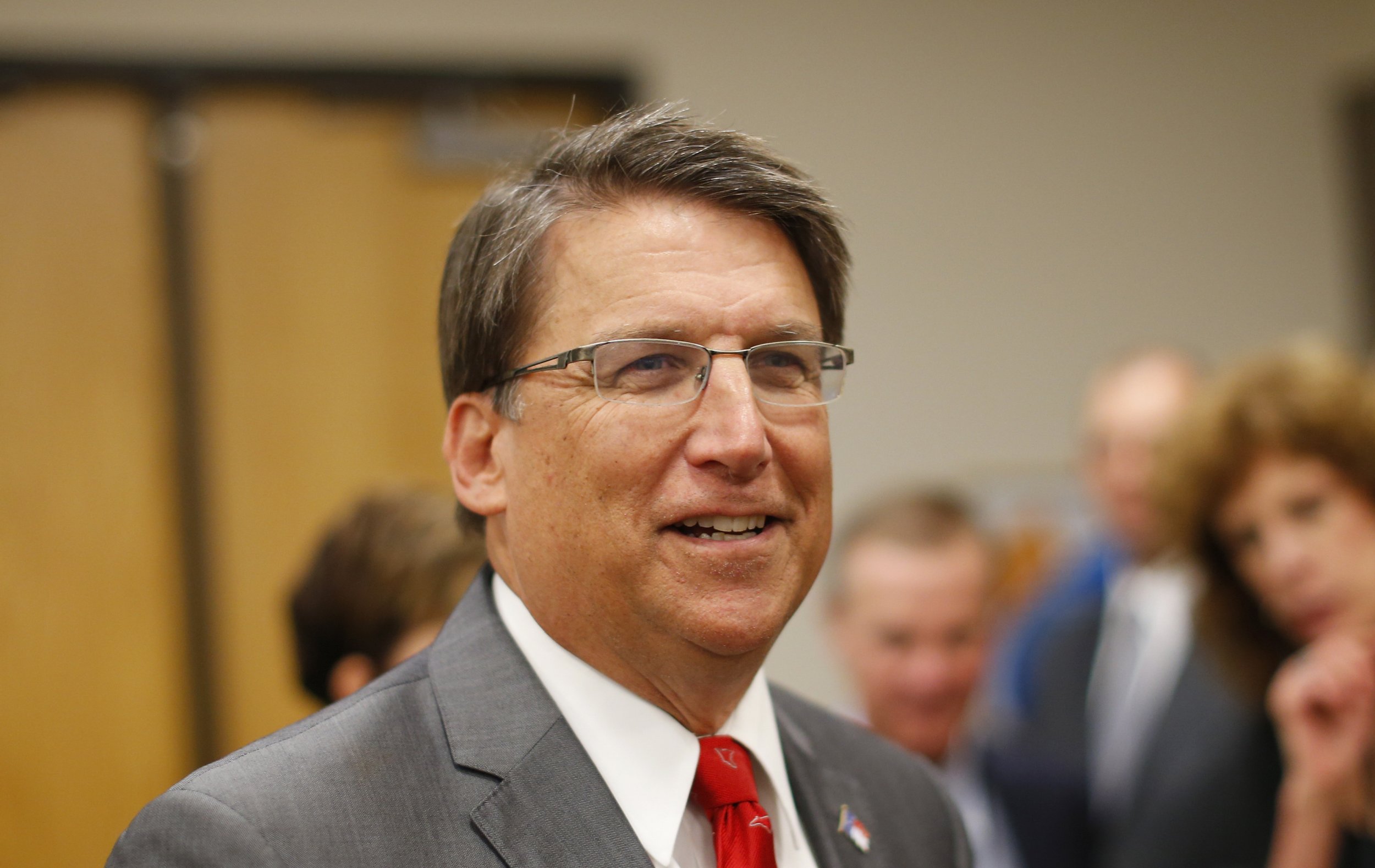 The American Civil Liberties Union (ACLU) launched a lawsuit against North Carolina on Monday in response to the sweeping new law passed last week that revokes LGBT anti-discrimination legislation in the state.
On Wednesday, North Carolina lawmakers passed House Bill 2 (HB2), the Public Facilities and Security Act, hours after it was introduced. The legislation was prompted by an ordinance passed by the Charlotte City Council in February that allowed transgender people to use the bathroom according to the gender with which they identify.
After the legislation was passed, North Carolina Governor Pat McCrory said he signed the bill "to stop the breach of basic privacy and etiquette, ensure privacy in bathrooms and locker rooms."
The state-level law revokes the city of Charlotte's measure and prevents North Carolina municipalities from introducing new LGBT protection measures. Public schools and publicly funded universities are barred from constructing multi-stall transgender bathrooms on their premises, and the only individuals who are exempt from the law are transgender people who have had their gender changed on their birth certificate.
The lawsuit was filed by the ACLU, Lambda Legal, the ACLU of North Carolina and Equality North Carolina on behalf of two transgender people from North Carolina: Joaquín Carcaño, 27, a University of North Carolina–Chapel Hill employee, and Payton McGarry, 20, a UNC–Greensboro student, as well as Angela Gilmore, 52, a North Carolina Central University law professor. According to the complaint, "Gilmore and her wife experience HB2 as sending a clear message to them as lesbians that they are not welcome in North Carolina."
The complaint, filed against McCrory, Attorney General Roy Cooper and the University of North Carolina, argues that the state-level law is in violation of the Equal Protection and Due Process clauses of the 14th Amendment as it "discriminates on the basis of sex and sexual orientation and is an invasion of privacy for transgender people." The complaint also says that HB2 violates Title IX because it discriminates against students and school employees based on their sex.
"This law puts me in the terrible position of either going into the women's room where I clearly don't belong or breaking the law," Carcaño, one of the plaintiffs, said in a statement on Monday, adding that the bill is "hurtful and demeaning."
In a statement on HB2, Chris Brook, legal director of the ACLU of North Carolina, said the "cruel, insulting and unconstitutional law is an attack on fairness in employment, education and local governance that encourages discrimination against thousands of LGBT people who call North Carolina home, and particularly targets transgender men and women."
Shortly after HB2 was passed, backlash against the state and McCrory by national corporations began to surface. Google, Facebook, PayPal and American Airlines all spoke out against the bill, while director and actor Rob Reiner said he "will not film another production in North Carolina" in response to the law.
North Carolina isn't the only state with a controversial law critics consider anti-LGBT. On Monday, Georgia Governor Nathan Deal said he plans to veto House Bill 757, saying the law "doesn't reflect the character of our state and the character of our people."
If passed, the bill would allow clergy members to refuse to perform same-sex marriages and would let religious organizations deny employment or service to people who violate their religious beliefs. Hundreds of businesses—including Disney, Unilever and Microsoft—have urged Deal to veto the bill, while major film production companies such as the Weinstein Group have threatened to move filming from the state in response to the law.