North Carolina Governor Pat McCrory Signs Executive Order in Response to Anti-LGBT Bill Criticism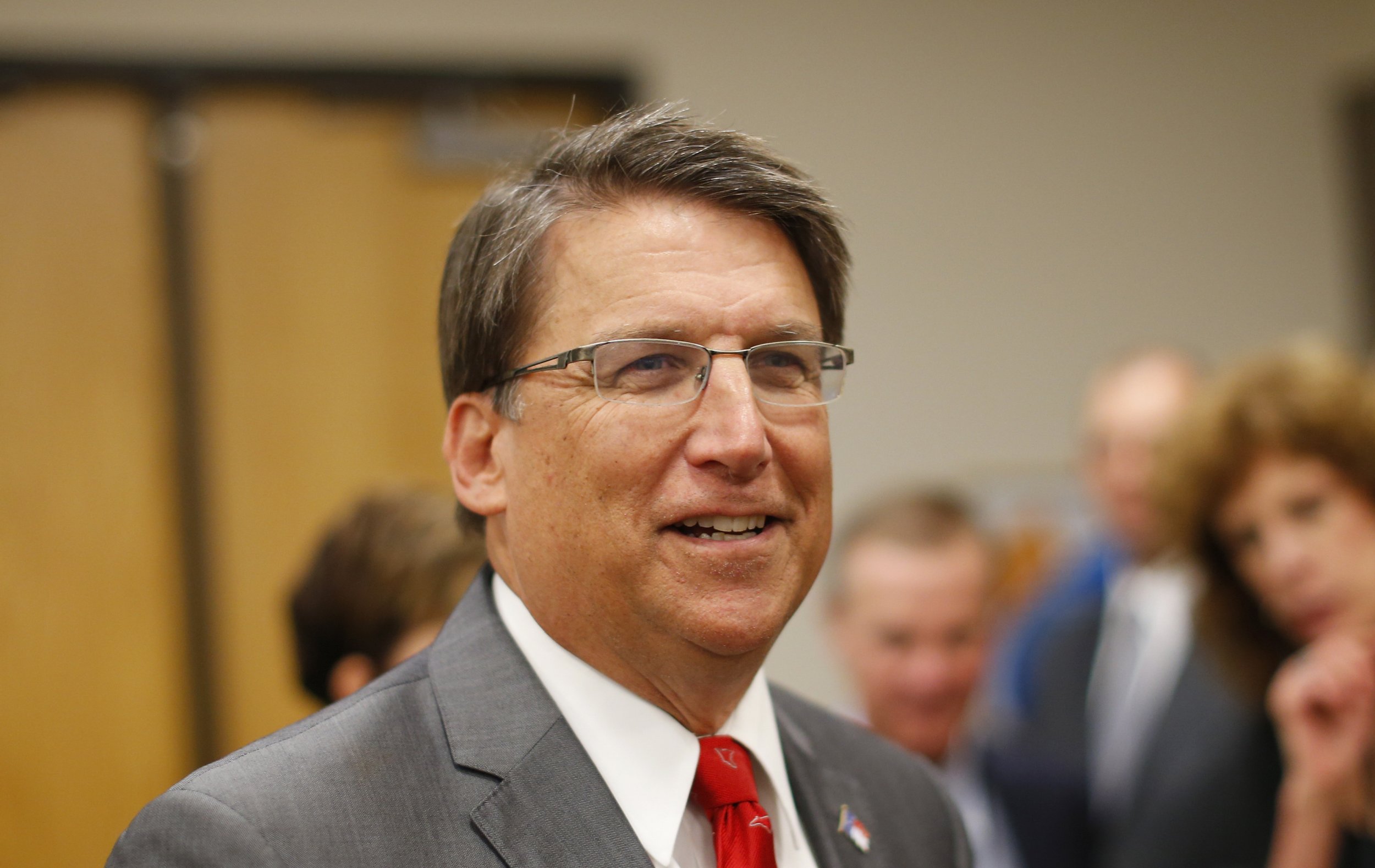 Weeks after signing an anti-LGBT rights bill that drew nationwide condemnation, North Carolina Governor Pat McCrory responded to the backlash and pressure by issuing an executive order Tuesday that amends the measure, partially dropping the provision regarding using restrooms that match the gender indicated on one's birth certificate.
House Bill 2 was signed by McCrory in late March, less than 12 hours after being introduced. It was created in response to a Charlotte City Council ordinance allowing transgender people to use a bathroom according to the gender they identify with. HB2 revoked that measure and prevented any new LGBT-protection ordinances from being introduced in the state.
McCrory said that Tuesday's issuing of Executive Order 93 makes the state "one of 24 states that have protections for sexual orientation and gender identity for its employees."
"After listening to people's feedback for the past several weeks on this issue, I have come to the conclusion that there is a great deal of misinformation, misinterpretation, confusion, a lot of passion and, frankly, selective outrage and hypocrisy, especially against the great state of North Carolina," McCrory said in a video on Tuesday afternoon. The executive order changes the policy in North Carolina's schools and government buildings.
Executive Order 93 "maintains common sense gender-specific restroom and locker room facilities in government buildings and in our schools, and when possible, encourages reasonable accommodations for families and those who have unique or special circumstances," McCrory said.
However, a private business "can make its own policy with regard to restrooms, locker rooms and/or shower facilities. This is not a government decision. This is your decision in the private sector," he said. The private sector and local governments can also establish their own nondiscrimination employment policies, and the state's equal employment opportunity policy has been expanded to clarify that sexual orientation and gender identity are included.
"I will immediately seek legislation in the upcoming short session to reinstate the right to sue for discrimination in North Carolina state courts," McCrory said. The governor added that he knows "these actions will not totally satisfy everyone."
The signing of the executive order comes after weeks of pushback from businesses, which included PayPal's cancellation of a planned expansion in the state. Additionally, Bruce Springsteen canceled a show in North Carolina in response to the bill, and a number of state governors and city mayors issued bans on state-funded travel to the state. In late March, the American Civil Liberties Union of North Carolina and other plaintiffs filed a federal lawsuit over the law.