Inmate Commits Sex Act With Cell Mate's Quran, Sparking Outrage in the Muslim Community
A North Carolina man is accused of committing a "sex act" with a copy of the Quran while serving time in jail.
Jonathan Ross Compton, 35, was charged with ethnic intimidation on Friday at 4 a.m., according to jail records. The incident occurred around 2 a.m. while Compton was in Gaston County Jail on a felony charge for failing to appear, the Charlotte Observer reported.
Abdur Abdulkhafid, a Muslim, was being held in the same jail cell when Compton ejaculated into his copy of the Quran, jail officials said. After conducting the lewd act on the religious text of Islam, Compton called 39-year-old Abdulkhafid a racial slur, officials said. Jail policies allow inmates to carry religious texts with them in their cells.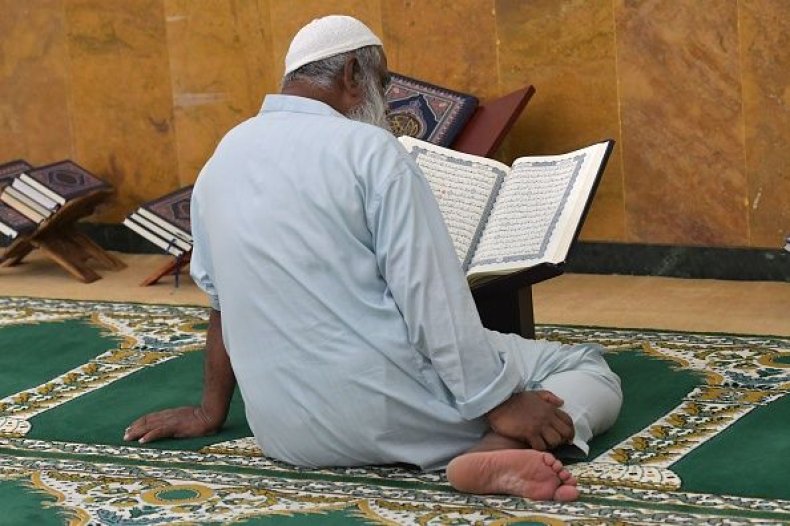 Abdulkhafid was brought into the county jail and booked November 2 on charges of violating a domestic violence protection order and simple assault, reported the Gaston Gazette.
Compton stayed in the jail on Friday and his bond was raised from $5,000 to $15,000. This is the seventh time Compton has been arrested in the county in the past two years, ranging on charges from larceny to breaking and entering.
Ibrahim Hooper of the Council on American-Islamic Relations said he hopes law enforcement will treat the case no differently than a hate crime committed outside of jail walls.
"It's the same kind of act, and should be treated the same for someone whose is an inmate as it would be for someone who was attending a mosque during daily life," Hooper told the Observer. "We hope they (deputies) are taking it seriously and it will be moved through the legal system and the alleged perpetrator is punished."
This is not the first time this year the Quran has been the subject of a hate crime. In June, a woman from Houston, Texas sent a Quran submerged in a tub of pork lard to the Sacramento chapter of the Council on American-Islamic Relations.
Authorities said the package was sent from a shipping center in Houston by a white woman, but police do not know her name, ABC 13 reported.
The Quran prohibits Muslims from eating pork, and there's a perception that Muslims find pork offensive. But, Ruth Nasrullah of the Houston Chapter of Cair says it's offensive because of how the book was treated.
"While we don't eat pork, there's this idea that if we somehow see pork that it would be offensive," Nasrullah told ABC13. "When you have something like a holy book, no matter what book it is -- whether it's the Quran, the Talmud or the Bible -- when it's treated in that way, it's really disrespectful."