North Carolina Man Accused of Ramming Car into Restaurant, Killing His Daughter, Daughter-in-Law
A man has been accused of intentionally ramming a car into a restaurant in Gaston County, North Carolina, at midday on Sunday, killing his daughter and daughter-in-law, and injuring several others.
Bessemer City Police said initial evidence suggests that Roger Self, 62, purposefully drove the vehicle into the Surf and Turf lodge, reported New York Times. Self was arrested after the incident and taken into custody. He has been charged with two counts of first-degree murder.
Katelyn Self, 26, Roger Self's daughter and an off-duty deputy at Gaston County Sheriff's Office, was killed in the attack, according to Sheriff Alan Cloninger. "This young lady started out as a detention officer, worked her way up to deputy," he said.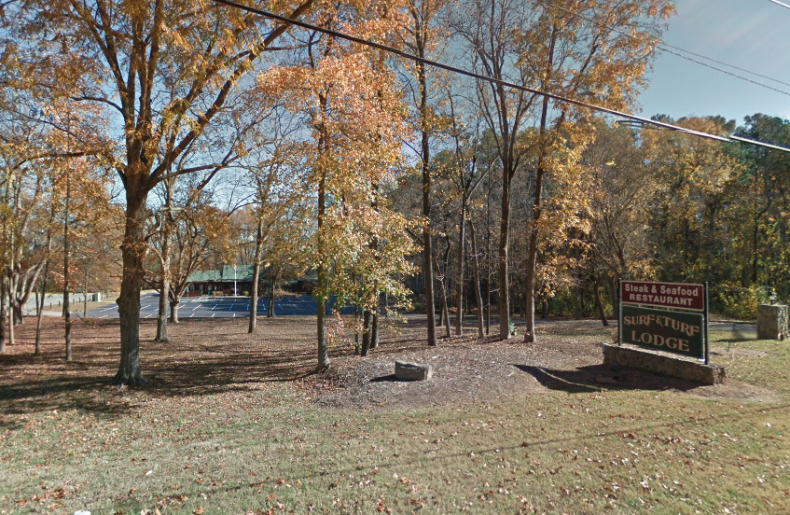 "Tragic, tragic loss of life," Cloninger said. "All I'd ask is for the people to keep the family in your prayers, and also this sheriff's office, because we're suffering a little bit right now."
Austin Rammell, the family's pastor, said the second victim was Amanda Self, the suspect's daughter-in-law. Authorities have confirmed that other relatives of Self were also injured in the attack.
Rammell, who claimed to be Self's good friend, told Channel 9 that the man was suffering from mental illness, including depression and anxiety, and acted out of character. "This is totally opposite of who he is," he said, adding that he saw the family in church only hours prior to the attack.
"This was not a conscious act by their father and they know that," Rammell said. "He's been taking precautions. He had all the guns removed from his house, so he was making steps that were rational steps.
"There's nobody in the world Roger loved more than those people and they know that… Even in the most chaotic, senseless, moment like this, they at least cling to the confidence that they know where Kate and Amanda are."
A tweet posted by the Charlotte-Mecklenburg Police Department indicated that the incident was motivated by "domestic related" matters.
Employees at the Surf and Turf lodge told the Gaston Gazette that Self came into the restaurant with his family before exiting abruptly and ploughing the car into the building where they were seated.
Law enforcement in the area extended their thoughts and prayers on social media after news of the incident broke.
"Our thoughts and prayers go out to the Gaston County Sheriff's Office and the family and friends of Corporal Katelyn Self. Corporal Self was senselessly killed today while off duty," the Huntersville Police Department posted on Twitter.